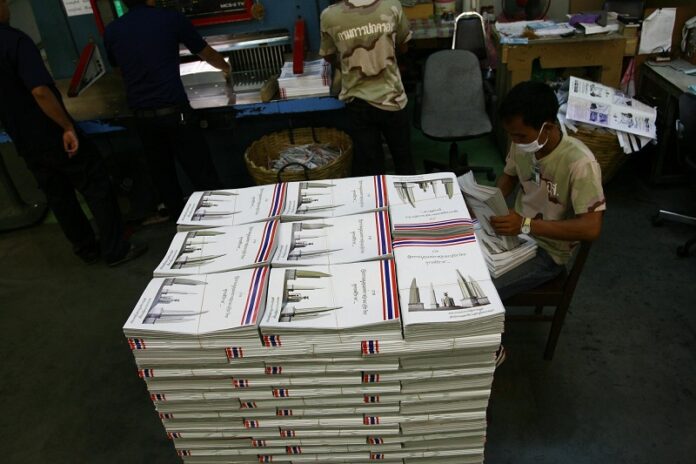 BANGKOK — The constitution approved by referendum in August will be dropped if His Majesty the King does not endorse it by Feb. 6, Deputy Prime Minister Wissanu Krea-ngam said Monday.
In order to go into effect, the draft constitution passed in a contentious referendum marked by suppression of free debate, must receive royal endorsement within 90 days after being submitted to the king. If that doesn't happen, Wissanu said the interim charter put in place after the May 2014 coup might need to be amended to resolve the deadlock.
"If the interim charter really needs to be amended, the government will have to announce it to the people," Wissanu said. "This kind of topic is something people involved can only think about in their minds, not talk about out loud for now."
Read: New Constitution Submitted for Royal Endorsement
He said Prime Minister Prayuth Chan-ocha also asked him about what will happen if the charter is not endorsed within the time frame.
Wissanu, who serves as junta legal expert, declined to give details on a potential amendment, saying he was afraid to get it wrong. He also said he wanted to avoid creating expectations.
He could not be reached for comment Tuesday, as he was attending the weekly meeting of the interim cabinet.
While endorsement by the presiding monarch is mostly ceremonial in constitutional monarchies, it is required for legislation to become law in Thailand. Every Thai constitution since 1932 has received royal endorsement.