BANGKOK — Pledging to solve the decade-long political divide once and for all, the junta earlier this week announced its latest drive for "national reconciliation," though how much support it will get from contending factions remains to be seen.
After announcing it in concept at the start of the week, junta chairman Prayuth Chan-ocha set up a committee to begin working on the details Tuesday. Leaders of all the country's major political groups said they accept the idea in principle but stressed the program is still too vague for a meaningful commitment.
"It is a good beginning, but I would like to see details," said Phumtham Wechayachai, secretary general of the Pheu Thai Party, which ran the government deposed by the junta in May 2014. "What are the principles and methods? Everything must be clear and official."
A spokesman for the Democrat Party, which led the opposition during the previous government, said his party has not yet formulated a response to the news but welcomes the initiative from the military regime.
"Personally speaking, I think that if it leads the country in a better direction, everyone will cooperate, of course," Ramet Rattanachaweng said.
Like Phumtham, Ramet said the devil is in the details.
"It has to be clear what kind of reconciliation it would be," the spokesman said. "If it deviates from what is correct and what is legal, then many sides would voice their criticism. But we believe the prime minister when he said what's right will be right, and what's wrong is wrong."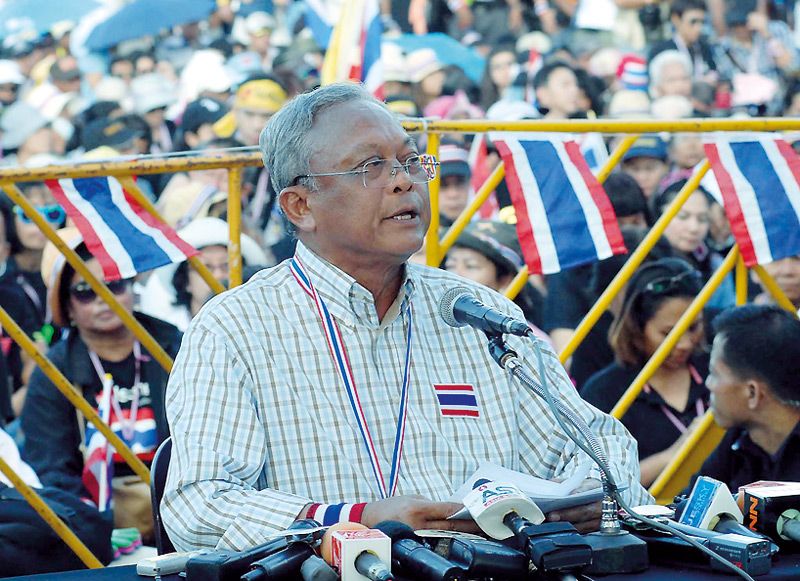 More than two years after seizing power amid an increasingly violent anti-government protest, junta chairman and Prime Minister Prayuth Chan-ocha announced Monday he would form a committee tasked with bringing reconciliation to a country torn apart by political strife dating back a decade.
Using his absolute power granted by Section 44 of the interim charter, Prayuth set up a committee for the task on Tuesday.
The committee will be chaired by a defense ministry official and overseen by deputy junta chairman Prawit Wongsuwan.
The conflict that the junta is trying to defuse largely boils down to opposing or supporting former Prime Minister Thaksin Shinawatra, the tycoon-turned-populist politician who headed the government from 2001 to 2006, when he was toppled by a coup.
His supporters, known as the Redshirts, see him as a champion of the poor bullied by the traditional elite who saw him as a threat, while his opponents, known as the Yellowshirts, accuse him of using his position to engage in corruption, nepotism and undermining the monarchy.
For the last decade, Thailand saw a succession of pro- and anti-Thaksin administrations that prompted protests from the Redshirts and the Yellowshirts, depending on which side was out of the Government House at the time. These confrontations sometimes turned violent, such as the Yellowshirt campaign against the pro-Thaksin government in 2014 that claimed more than 20 lives before the military intervened.
Leaders of both mass movements said they accept the junta's olive branch – for now.
"We will join the reconciliation process, so that we can find out guidelines to solutions for our country," said Jatupon Prompan, chairman of the pro-Thaksin United Front of Democracy Against Dictatorship, or UDD. "We have to admit that the conflict has been going on for too long. If we cannot agree with each other, even after we have elections, things won't improve."
Suthep Thaugsuban, a former Democrat Party leader who led the protests preceding the May 2014 coup, also said reconciliation is preferable.
"An important part of any reconciliation is to campaign and urge people throughout the country, no matter which side they are, to respect the laws," Suthep told reporters. "I hope that reconciliation will bring peace, order and progress to the nation and make it move forward."
What's the Catch?
Pledges to bring political harmony to Thailand are nothing new. Since the deadly Redshirt protests of 2010, in which more than 90 people were killed, governments led by Pheu Thai and Democrat parties have unveiled their own versions of reconciliation committees. They achieved little.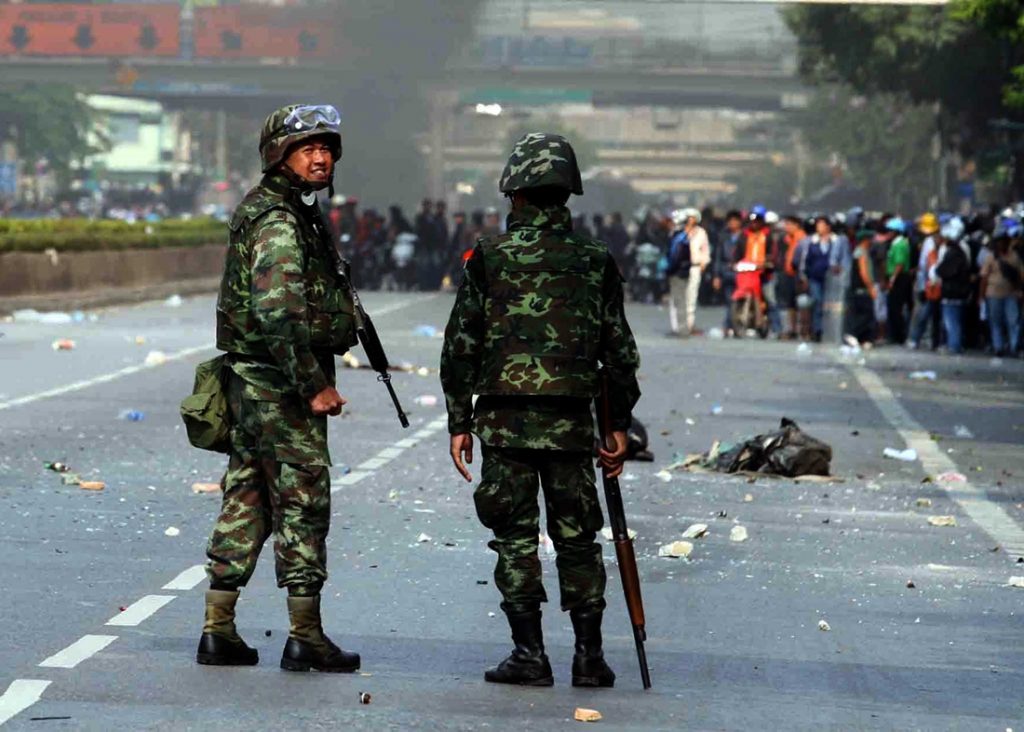 The junta has yet to say how its task force committee will accomplish what other governments could not.
Deputy junta chief Prawit suggested Monday that political parties and groups may have to sign a memorandum of understanding, or MOU, agreeing to reconciliation. He has not said what the MOU would entail.
The idea of signing an unspecified document alarmed some political figures. One former Pheu Thai MP quipped that he would consider signing it if the military pledged not to stage another coup. On Wednesday, Suthep outright rejected it.
"I and the Great Mass of the People Foundation will definitely not sign the MOU," Suthep said, referring to the nonprofit reincarnation of his 2014 protest group. "Because signing such a thing does not give any benefit or true solution for reconciliation."
Ramet of the Democrat Party also said his party will likely not sign the MOU if it calls for something redundant or impossible.
"If it simply says we must follow the laws, there's no need to sign it, because illegal actions are already illegal," Ramet said. "If it prohibits us from having conflicts or debate or scrutinizing the next government, we won't sign it, either."
Jatuporn said he will sign it, if the MOU calls for working toward progressive goals.
"If we agree to work for fairness and equality, then we should sign the MOU," he said. "Right now it's still empty, so now that we have opportunity to shape it, we should take it."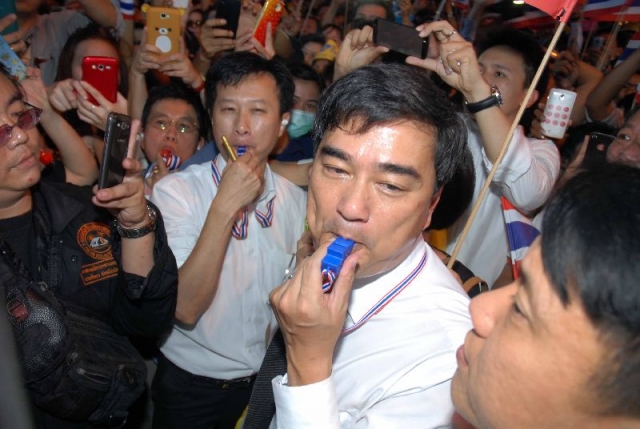 Another concern voiced by some stakeholders is whether the reconciliation will involve granting amnesty in political cases, including citizens who remain incarcerated or face charges from previous rounds of conflict.
The previous government's move to issue a blanket amnesty that would have absolved former Prime Minister Thaksin of his corruption conviction proved its undoing when it sparked the massive protests that eventually led to its downfall.
Both Prayuth and his deputy Prawit have ruled out amnesty, which satisfies those like Ramet.
"People were worried whether there would be another attempt at blanket amnesty, but the prime minister has already said clearly there won't be such a thing, so people are relieved," Ramet said.