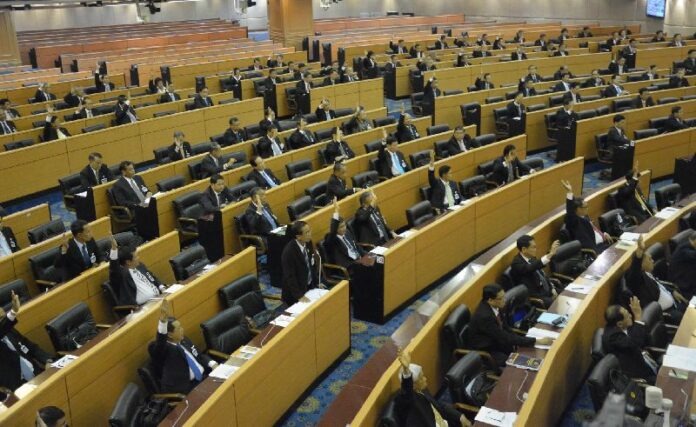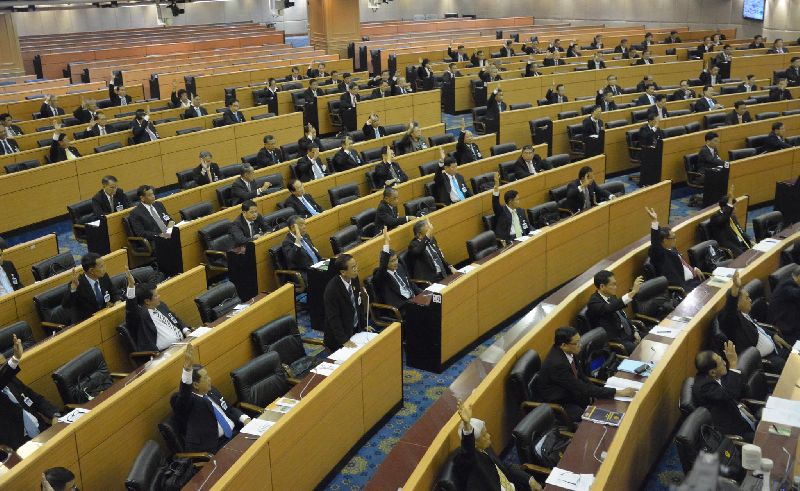 BANGKOK — The junta-appointed legislature proposed removing regulations Friday which require lawmakers to attend sessions at the risk of losing their jobs.
The move came after seven lawmakers, including the junta leader's younger brother, were cleared of ethical violations Thursday despite failing to meet minimum attendance requirements because they had been granted permission to do so.
A measure stipulated both in the 2004 regulation for the National Legislative Assembly and the 2014 interim charter said legislators would automatically be stripped of their posts if they failed to participate in more than one-third of all votes during a 90-day period.
The updated version proposed Friday to the legislative removed such a clause.
Lawmaker Wallop Tankananurak said the rule had been changed because it was not written into the new constitution approved via referendum last year.
Seven junta-appointed members were exposed by watchdog iLaw in February for failing to attend meetings as required while still drawing salaries. Though the matter drew widespread public condemnation, the legislature insisted the lawmakers performed their duties adequately and hence would not lose their jobs, which pay 113,560 baht monthly salaries.
Related stories:
Legislature Offers Alternative Facts to Excuse 'No-Shows'
No-Shows to Retain Their Jobs on Legislature
Gadfly Spurs Inquiry into No-Show Lawmakers' Excuses
Prayuth's Brother a No-Show on Legislature, Collects Salary Anyway