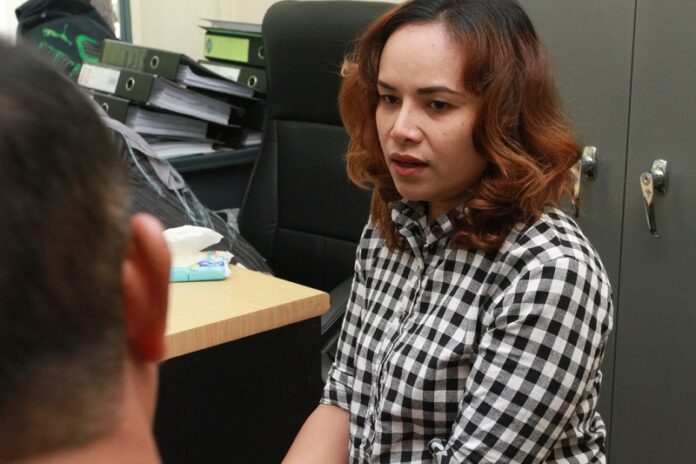 BANGKOK — Immediately after Nattathida Meewangpla stepped out of the prison Monday night where she spent two years on suspicion of being accessory to a terror plot, she was taken into custody on a charge of royal defamation.
After winning release on bail late last night, the 39 year old – who was a key witness in the 2010 military crackdown on Redshirt protesters – was arrested and taken to the Crime Suppression Division under a 2015 warrant for allegedly sending messages deemed insulting to the monarchy.
Read: Terror Suspect Charged With Insulting the Monarchy
"She was taken to the military court this afternoon [for police] to seek approval for her detention," her lawyer, Winyat Chatmontree, said Tuesday. "We will seek her temporary release on a 400,000 baht bond."
If convicted, Nattathida faces up to 15 more years in jail.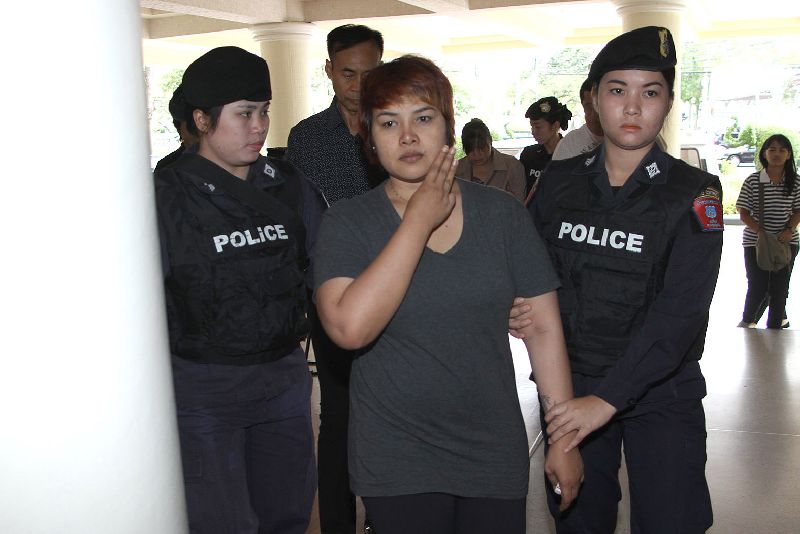 Nattathida, a former nurse, witnessed the death of two fellow medics inside Wat Pathumwanararm in a case which saw six civilians shot dead during the final military crackdown on Redshirt protesters in May 2010. Protesters at the time were calling for Prime Minister Abhisit Vejjajiva to dissolve his cabinet and hold a new election.
The court ruled in 2013 that soldiers stationed near the temple were responsible for the deaths. Gen. Prayuth Chan-ocha – who at the time was the Army Chief – denied the military was involved and asserted that the court decision was not final.
Nattathida was taken into military custody without charge on March 11, 2015, and detained incommunicado. The military later said it detained her under authority of martial law.
Six days later, she was transferred to police custody before being charged in two separate cases: conspiring with a terror group behind an alleged bomb plot at Bangkok's Criminal Court and insulting the monarchy.
Winyat said Nattathida did not send the alleged defamatory message, and that it was sent via a mobile chat application on March 17 while Nattathida was in military custody after being forced to give her password to officers.
Nattathida was released along with the other three suspects in the same case. One of them, Wassana Butdee, was also detained overnight before being released in the afternoon.
Related stories:
Terror Suspect Charged With Insulting the Monarchy
Prayuth: Terror Suspect Invited to Army Camp, Not Arrested
'Abducted' Woman Assisted Terrorist Group, Police Say
Missing 2010 Crackdown Witness Emerges from Army Custody [VIDEO]
Witness of Redshirt Crackdown Deaths 'Abducted by Military'
Army Chief Says Soldiers Did Not Kill 6 Wat Pathum Victims
Court Inquest Dispels Oft-Recited Myths Of 2010 Crackdown