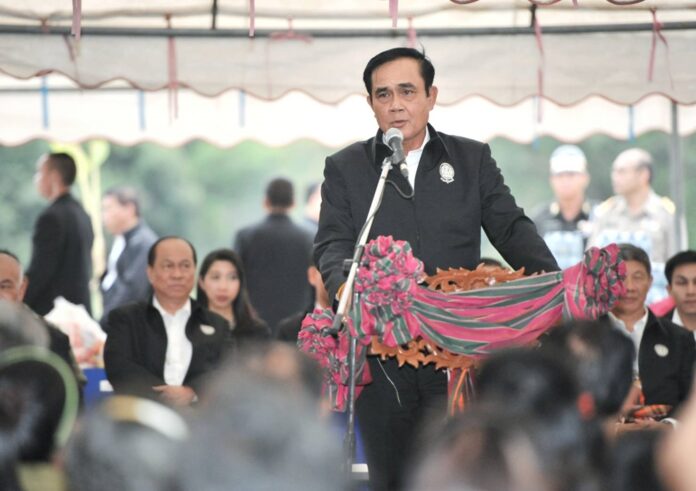 BANGKOK — Some parties may not have enough time to prepare for the next election if the junta delays lifting its ban on political activity, an election official said Wednesday.
Although the junta pledged to hold election in November 2018, it still prohibits political campaigns, protests and other activities, citing national security. Top government officials have rejected calls from politicians to rescind the ban in recent days.
Election Commissioner Somchai Srisutthiyakorn said political parties will have a lot to do once the ban is lifted: from surveying membership and setting up regional offices to collecting member fees.
"It may affect the election because some parties might not be able to do all this in time," Somchai said in an interview.
While political parties can ask for extensions, they will miss the election if they cannot complete such preparations if a certain deadline passes, said Somchai, whose agency is tasked with organizing the next poll.
The ban on political activities, which includes rallies and party meetings, has been in place since May 2014, when then-army chief Prayuth Chan-ocha seized power from the elected government. Dissidents have been charged or even sent to jail for alleged violations of the ban.
There was expectation the junta would relax the prohibition after the royal cremation of King Bhumibol, but government leaders declined to even discuss the possibility.
Deputy prime minister Wissanu Krea-ngam told reporters Wednesday the junta has not yet discussed when the ban will be lifted. Somchai, the Election Commission official, also said he's not been told when that would happen.
"The Election Commission has no power to interfere," he said.
Related stories: 
Prayuth's Latest Poll Promise Draws Praise, Doubt
Thai Elections in November 2018, Prayuth Promises
With No Elections in Sight, Why is Prayuth Campaigning So Hard?