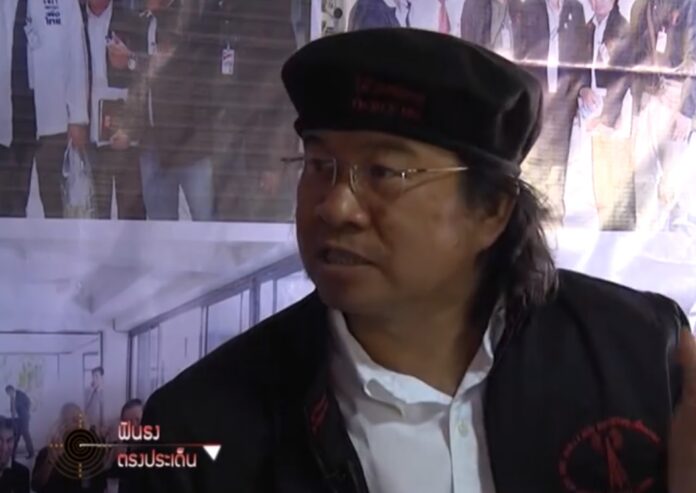 BANGKOK — A court on Friday issued an arrest warrant for a self-proclaimed Redshirt militant on the allegation that he carried out a grenade attack at the home of a political rival four years ago.
Wutthipong "Ko Tee" Kochathmmakun, and five accomplices are accused of attempted murder, acquiring explosives and throwing a grenade into the residence of Yellowshirt activist Samran Rodpetch at the height of anti-government street protests in January 2014. Samran was not injured by the attack.
The warrant came days after a man in possession of an alleged cache of explosives – mostly homemade – was arrested in Bangkok. Police identified Kritchapon Poonsilpa as a member of an underground militant cell run by Wutthipong, known as the "Ko Tee Network." He was sent to an army base for questioning.
Deputy police commissioner Srivara Ransibrahmanakul said Kritchapon confessed during an interrogation that Wutthipong engineered the 2014 attack, leading police to apply for the warrant.
Wutthipong – who started out as a firebrand radio host and later advocated violence against the military government – fled the country shortly before the military staged a coup in May 2014. He disappeared in July 2017 and is presumed dead by his supporters.
The junta has denied any knowledge of his disappearance.