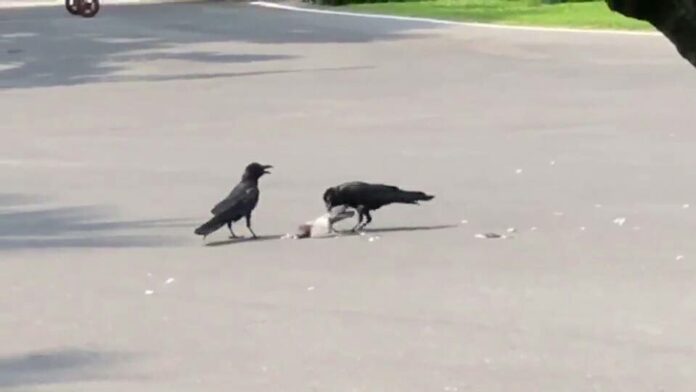 BANGKOK — First, it was the breaking of a "lucky" lotus basin. Then, cracks appeared in another flowerpot. Most recently, a pigeon was pecked to death by crows just after the junta leader denied believing in superstitious portents. All happened in a handful of days at the Government House, the military government's seat of power.
Superstitious minds – and there are many in Thailand – have seen divine auguries, with national media transfixed by the latest alleged omen. And how are these signs being interpreted by those who believe? A well-known soothsayer and prolific commentator on metaphysical matters said he can no longer offer his take after being asked by a "powerful person" to stop.
"I'm not giving interviews about this anymore. Someone asked me to stop … a puu yai asked me to," Boonlert Pairin, a former senator turned astrologer, said Thursday. "They don't want this kind of thing to become news often."
Read: Red Lanterns Not Hung to Fix Junta Bad Luck: Govt
He continued, "It's already too often, and they don't want to hear my prophecies."
Boonlert refused to identify whether the puu yai was from the government, military or any other faction.
"The person has asked me to keep it secret," the astrologer said.
Boonlert spoke two days after a pigeon was killed by two crows in full view of reporters at Government House following comments by junta leader Prayuth Chan-ocha playing down his concern with bad mojo. Pigeons are symbols of peace in Thailand, while crows are generally viewed as vicious creatures that portend doom.
That came after a series of other occurrences. A lotus basin meant to improve Prayuth's fortunes broke after a car hit it Friday. Another flower pot was spotted with cracks Monday.
Boonlert had told the media in the wake of the burst basin that the incident clearly indicated ill fortune for Gen. Prayuth, whose government's popularity is withering under persistent allegations of corruption and nepotism.
While the media proclaimed them signs of doom, Thammasat University historian Charnvit Kasetsiri said he sees the past repeating in familiar ways.
He cited his own experience as an activist when student uprisings overthrew the military dictatorships of Thanom Kittikachorn and Praphas Charusathien in October 1973.
"When Thanom and Praphas were about to lose their power, there were stories about bad omens all the time," Charnvit said in an interview. "Maybe the rumors were deliberately fanned. But when people are willing to believe something, they can see anything as bad omen. Anything looks like a bad omen when the government is in decline."
Read: The Curse That Haunted Bangkok 150 Years – Until Now?
And the government seems be taking it seriously. Last week, observers saw red lanterns hung near Prayuth's office as attempts to ward off misfortune; the government said they were merely decorative.
Although key officials including deputy prime minister Wissanu Krea-ngam deny the regime believes in hocus-pocus, anonymous Government House figures have been quoted saying they are unnerved by the perceived portents.
After 36 joss sticks were found burning Friday in the Government House garden, guards reportedly were ordered to check security cameras to find out who placed them there, fearing it might be an attempt to curse the government.
Charnvit said he viewed the news and alleged attempt to silence Boonlert as symptoms of greater anxiety.
"They are really lacking confidence in their position and government stability," the historian said. "It reflects their fear of everything. It shows they must be really insecure."
But will Prayuth and his regime go the way of Thanom and Praphas? Charnvit doesn't think so. Though there are similar corruption allegations, including bigwigs caught hunting in the same preserved forest and a crackdown on student dissidents, Chanvit said the middle class is not united against the government as it was 40 years ago.
"The factors are not the same at all," he said. "People like to say history tends to repeat itself. But contexts of history differ."