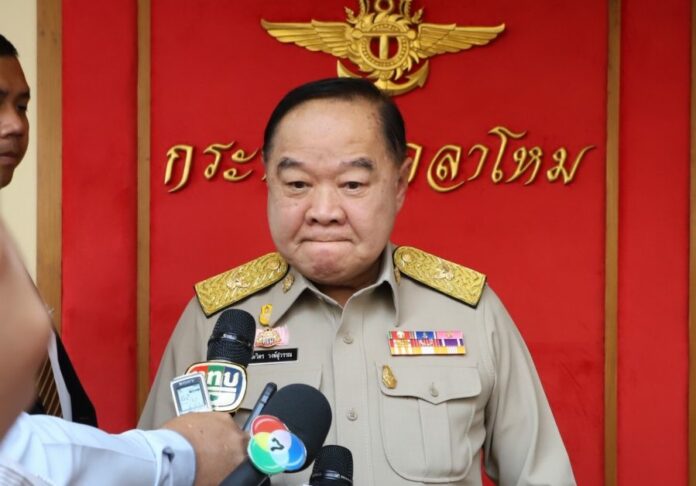 BANGKOK — Deputy junta chairman Prawit Wongsuwan could appear before the national anti-graft body to explain how he acquired a set of luxury watches, an official said Monday.
The National Anti-Corruption Commission will decide Thursday whether to summon the junta's No. 2, agency secretary Worawit Sukboon told reporters today. On the same day, the body will also review a preliminary inquiry result over the multi-million baht timepieces filed by the fact-finding committee, Worawit said.
"If we believe additional detail is needed, we can summon him to give us information," Worawit said. "I'd like to ask the media to be patient. Wait for the NACC to deliberate on it first."
Starting in December, a crowdsourced investigative group has been identifying luxury watches spotted on Prawit's watches in multiple public events. The timepieces, which have a combined value of more than 35 million baht, were not included in a mandatory asset report he filed when he became deputy prime minister and defense minister in 2014.
Prawit previously told the media he merely "borrowed" the watches from unidentified friends, and said he had already returned all of them.
The scandal prompted widespread criticism and ridicule against Prawit and the regime. One cabinet member publicly mocked Prawit for not resigning in the light of the controversy, though he later apologized to the junta strongman.
Speaking to reporters today, Gen. Prawit rejected calls for him to resign while the investigation is ongoing. Prawit said the commission has yet to rule on his guilt.