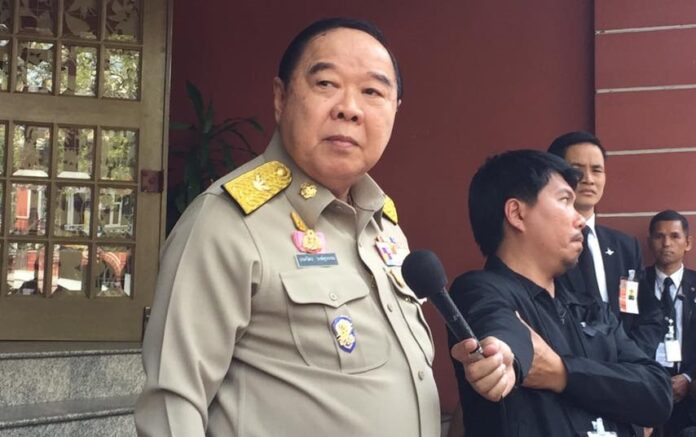 BANGKOK — The national anti-graft agency said Monday that its investigation into the undeclared assets of the junta's second-in-command isn't over till they say it's over.
Although Gen. Prawit Wongsuwan declared the matter "already over" last week, National Anti-Corruption Commission secretary Worawit Sukboon said officials are still gathering evidence and questioning people about the case.
"We continue to work," Worawit said in an interview today. "He spoke about his part. He means he has already given us all the explanation from his side. The deliberation on the case by the National Anti-Corruption Commission must continue in accordance with our protocols."
Gen. Prawit maintained Friday that dozens of luxury timepieces worth tens of millions of baht spotted on his wrist were all loaned by a friend.
"They belonged to a friend. This issue is already over," Gen. Prawit told reporters at Government House.
Worawit said a fact-finding team may summon Prawit to provide further testimony after having done so Thursday. He added that the investigation has no deadline.
"We are working as fast as we can," Worawit said.