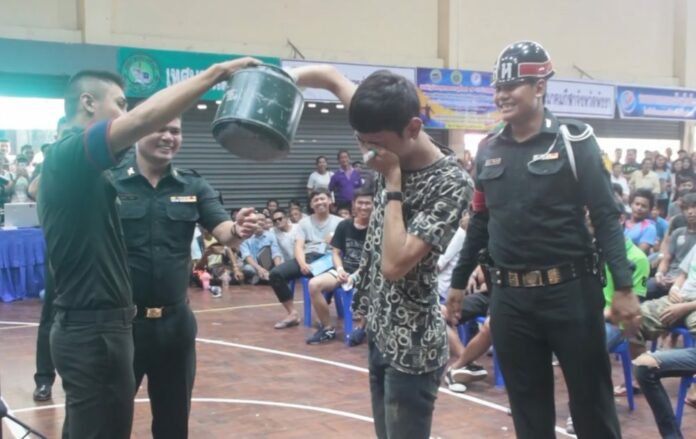 BANGKOK  — A junta spokesman on Tuesday slammed a Pheu Thai politician's pledge to abolish national conscription if his party wins the next election.
Speaking to reporters, Col. Piyapong Klinpan said mandatory service is still necessary to maintain adequate manpower in the armed forces, and accused former MP Watana Muangsook of seeking political gains with his promise.
"[One should not] propose unrealistic policies or merely seek votes to enter the parliament," Piyapong said.
In a Sunday online post, Watana called for a reform that would downsize the military, abolish drafts, move army bases outside Bangkok and grant the elected government the authority to appoint or remove key leaders of the armed forces.
"These will not only preserve the benefits in terms of budget and security, but they will also prevent further abuse of power," said Watana, who was briefly detained by the army in 2016 for his criticism of the junta. "These are important missions that we will have to accomplish if we win the election."
In today's interview, Watana said he was not deterred by the junta's objection to his proposal.
"Can Mr. Piyapong answer me why the army still uses its recruits to cut grass at their commanders' homes?" the politician said. "I don't want to give much attention to Mr. Piyapong."
Thai men must report for conscription lottery when they turn 21. If they draw a black card, they go home. If they draw red, they enter the service for two years. The annual drafting season takes place in April.
People who received military training in high school, those with medical conditions, transgenders and priests are exempted from the draft.
Army recruits are often subjected to physical abuse and deaths are not uncommon. A draftee was allegedly beaten to death in April 2016. Another recruit suffered the same fate in April 2017.
Related stories: