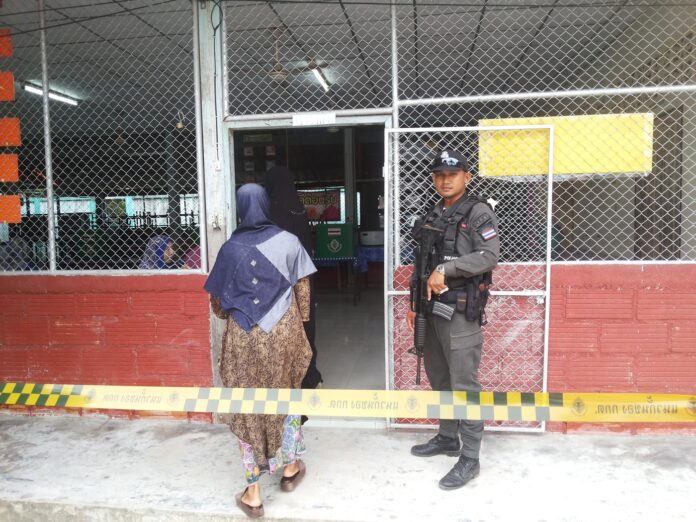 BANGKOK — The next general election could take place between Feb. 24 and May 5, an official in charge of organizing the voting said Monday.
Since the constitution requires an election to be held 150 days after an organic law on voting is enacted in December, there cannot be any more postponement to the time frame, Election Commission sec-gen Charungwit Phumma said in an interview.
"The time frame is set by the laws. No matter what, we have to organize it," Charungwit said. "We have to stick to the laws."
---
Election Vow Highlights:
Election Will Take Place in October 2015 at Earliest
Post-Coup Election May Be Delayed To 2016
'There Will Definitely be an Election' in 2017, Prayuth Promises
Junta Promises Election in 2017, For Real This Time
No Elections For Thailand This Year, NLA Says
No Really, There Will Be Elections This Year, Prawit Says
Asserting 'Thailand First,' Prayuth Says Elections Up to Him
---
The commissioner said he recently told election organizers in each province to assess whether they are ready to hold a poll by the earliest date – Feb. 24. If not, they must inform the commission which date they are most comfortable with.
"There will be more than 100,000 voting stations across the country," Charungwit said. "We have to see if we can arrange them on time. Can we do Feb. 24? What about March? April?"
In its latest vow, the junta promised an election by early 2019, though similar pledges have been repeatedly pushed back in the past.
Charungwit said it's ultimately up to the regime to decide when voting in those three months will actually take place, and his agency can only prepare.
Political activities remain banned under the ruling junta, including party meetings and election campaigns, though critics say the restrictions do not appear to be applied evenly to pro-junta factions.
Related stories:
Pro-Junta Politicians Can Campaign Because They Are Not Politicians: Junta