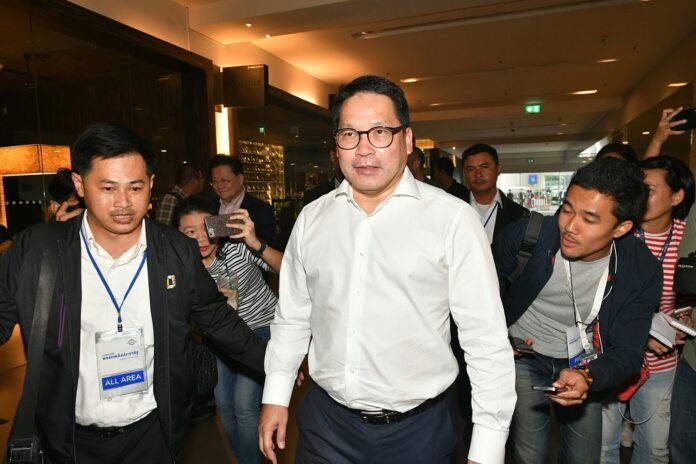 BANGKOK — News of four ministers under junta chairman Prayuth Chan-ocha joining the rank of a pro-government party was met with a chorus of criticism from Pheu Thai and Democrat politicians.
Uttama Savanayana, Suvit Maesincee, Nuttapol Teepasuwan and Sontirat Sontijirawong confirmed their membership with Palang Pracharat Party on Saturday, even as they continued to serve in ministerial posts. Uttama was also elected leader of Palang Pracharat, widely seen as a proxy of the military regime.
Read: Pro-Junta Party Confident It Will Lead Next Govt
Pheu Thai spokesman Anusorn Iamsa-ard questioned how the election – slated to take place February – could be transparent if those in charge of organizing it are also involved.
"This is a competition where the referees have something to gain or lose," Anusorn told reporters Sunday. "They are both athletes and rulekeepers at the same time. How can we have a fair election?"
Former Pheu Thai sec-gen Chawalit Wichayasuth went as far as calling it "the most biased election" in recent history.
Speaking to reporters Sunday, a senior Democrat Party official also warned that the next election won't have any credibility if the four ministers exploit their public offices for their political interests.
"Exercising power for their own kind … will affect credibility in the election. The country will be damaged, and the election result won't be accepted," Ongart Klampaiboon said.
Founded in March, the party is recognized by many observers as the vehicle for junta leaders in the upcoming election. Its party name – Palang Pracharat – is a reference to the pracharat government initiative launched by Prayuth.