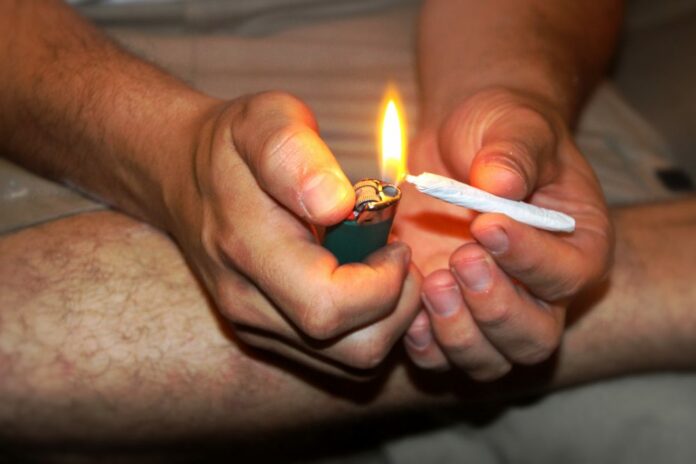 BANGKOK — Less pain for cancer patients. Fewer seizures in young children. An economic boom for farmers. A more humane society.
These are some of the supposed benefits Thailand would gain if marijuana could be used for medical research and treatment, according to experts and activists who made impassioned pleas to lawmakers at a public hearing Tuesday at Parliament. The session was convened to explore what impacts would follow if cannabis were to be legalized.
One neurologist said he could have used cannabis to treat patients with chronic pain instead of the morphine which ravaged their health.
"Why do we have to wait for their pain to escalate until patients need morphine and develop an addiction to it?" Thiravat Hemachudha, who also teaches at Chulalongkorn University, told the lawmakers. "I'm tired of looking after my patients only to see them fail to recover."
Read: February Elections Jeopardize Rollout of Thai Medical Weed
Another advocate, from the Medical Council of Thailand, implored lawmakers to stop dithering and speed up the legalization process for the sake of the country.
"We can turn Thailand into a medical hub of cannabis treatment. Think of the new employment opportunities and investment from overseas," Oraphan Methadilokul said. "If you hesitate in your duty, you will be at fault."
Thiravat and Oraphan were among physicians, drug enforcement agents, pharmacists, police officers and cannabis activists invited to brief junta-appointed lawmakers today following a proposal from some politicians to "fast-track" legalization of medical marijuana.
The audience even included a Thai woman who lives in California and identified herself as a vendor of cannabis medicine in the states.
"I want to sell it to Thai people. I can only sell to the Americans right now," Gamhom Nalangchang said.
"It's also not true that marijuana hinders sexual prowess," she added, to the laughter in the room. "I can confirm it myself!"
To Beat the Ballots
At the beginning of the four-hour hearing, the National Legislative Assembly member who proposed a fast-track amendment that would be less ambitious in scope, said he hoped the parliament can pass the new law by New Year's Day.
"It could be a New Year present to the Thai people," Somchai Sawaengkarn said.
The session was part of a years-long effort by the current military regime to roll back the country's draconian drug laws. The proposed overhauls include less severe penalties, more focus on rehabilitation and legalizing some substances – namely marijuana and kratom plants.
That it's a priority to the government was clear from the moment the interim parliament chairman himself took the seat at the table's end and opened the session with a supporting message.
"Both domestic and foreign research indicates that cannabis has qualities that can treat many diseases," Pornpetch Wichitcholchai said. "Some [lawmakers] believe we can unlock the laws on cannabis. I think we can do it."
But the ambitious project has fizzled. Of 180 sections of the new drug bill, lawmakers have only reviewed seven, NLA member Jate Sirathranont said.
With the new election – slated for Feb. 24 – looming, lawmakers realized there isn't enough time to pass the entire bill, Jate said. So the reformers are now hurrying to salvage what they started by proposing a separate bill that only focuses on medical cannabis.
"If we don't do it, the matter will be dropped, and we will have to wait for the new government to pick it up," Jate said. "We will lose so many opportunities."
Somchai and Jate had hoped junta chairman Prayuth Chan-ocha would invoke Section 44, a constitutional clause that grants him unlimited power, and enact the new bill into law. Prayuth demurred; now they must get there through normal parliamentary procedure.
Questions Unanswered
Proponents of the amendment are required by law to conduct public hearings to air the law's positive and negative impacts, and how to best enforce the new policy.
Citing an online poll organized by the parliament, Somchai said an overwhelming majority of Thais are in favor of legalizing cannabis for medical use – of the 16,431 people surveyed, 16,288 said they agreed.
But that public endorsement doesn't preclude deliberative vetting by experts, who voiced their cautious concerns at today's hearing.
"Sometimes social media makes cannabis sound like a magical elixir for all diseases," Jate, a physician by trade, told the panel.
For example, there's no evidence cannabis cures cancer, a popular claim made by weed activists, the lawmaker said.
While Thiravat, the Chulalongkorn physician, touted cannabis as a cure for severe seizures in children and people with multiple sclerosis, he noted that claims of marijuana healing Parkinson's and Alzheimer's diseases are unproven.
Medical Council member Oraphan also warned that legalizing medical cannabis could allow minors to access it and damage their development.
"There are negative sides to this too, especially brain damage among young children," Oraphan said, citing a US-based pediatric journal.
'Please Don't Arrest Me'
What was perhaps most surprising at the hearing was a rare display of rationale and sincere debate of a health issue in a country where moralism and fear-mongering usually trump science.
A wide range of topics were discussed frankly – to the point of bureaucratic mundanity. Which agency should oversee the regulations? The Office of Narcotics Control Board, the Ministry of Public Health or the Food and Drug Administration?
What kinds of cannabinoids, a non-psychotropic extract that doesn't get one high, should be unlocked? How many farmers should be allowed to grow cannabis and in which provinces?
And, as whenever weed is discussed, there was even humor. The presence of stern-faced officials from the anti-narcotics agency – Thailand's equivalent of the US's DEA – offered a recurring theme, like a late-night comedy skit. A former senator said he recently checked out cannabis oil in Australia, before adding in a hurry that he didn't buy any.
"Please don't arrest me, okay?" Jarupong Jeenapan said, drawing laughter.
Vicha Mahakun, a former anti-graft commissioner affiliated with conservative factions, also confided to "being familiar" with marijuana since a young age.
"I lived on the Thonburi side. Many houses grew it in their backyard," said Vicha, who's serving as a lawmaker. "In fact, I think the parliament should serve us marijuana noodles today so we know what it does."
"I can't. The ONCB is here," his colleague Somchai said matter of factly.
New Era
It's a dramatic departure from the years of drug wars waged by populist prime minister Thaksin Shinawatra in the early 2000s, during which thousands were murdered in government-sanctioned "extrajudicial killings."
"If you love your king and care for your children, unite against drugs," was a slogan adopted by the Thaksin administration.
Several officials said today they changed their minds after overseas visits and seeing country after country end their wars on cannabis. For instance, Vicha said he was briefed by UN officials recently about the global narcotics situation. He was told that cocaine, opioids and methamphetamines were among the top dangers to look out for.
"There was no mention of marijuana at all," Vicha said.
Medical cannabis advocate Saichol Sorathat pleaded with any lawmaker who has lost a loved one to cancer under immense pain to look back on their own experience.
"Not every cancer patient gets morphine around the clock. They were left to suffer in pain. Some patients even told their doctors, 'If the pain was as bad as last night, I would rather be given a fatal shot," Saichol said. "Some of us saw our friends suffer like this. Why do we let them suffer?"
Somchai said all opinions voiced today will be included in the parliament's deliberation when the proposal is formally submitted. He said the junta chairman has communicated "informally" to him that he's closely following the matter.
"He has asked us to proceed with this issue without creating possible legal violations," Somchai said.
Related stories: