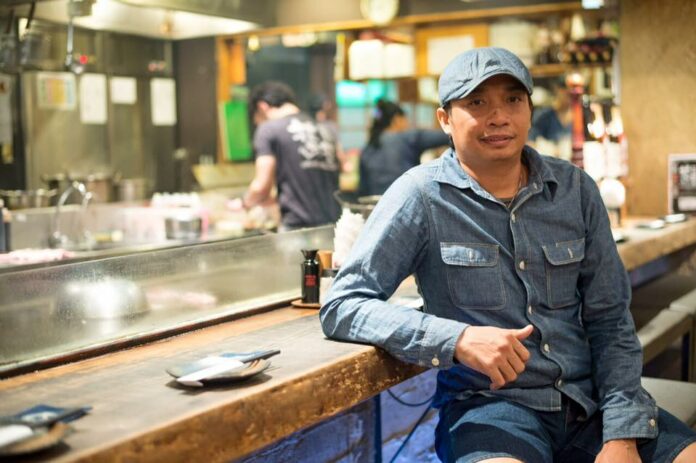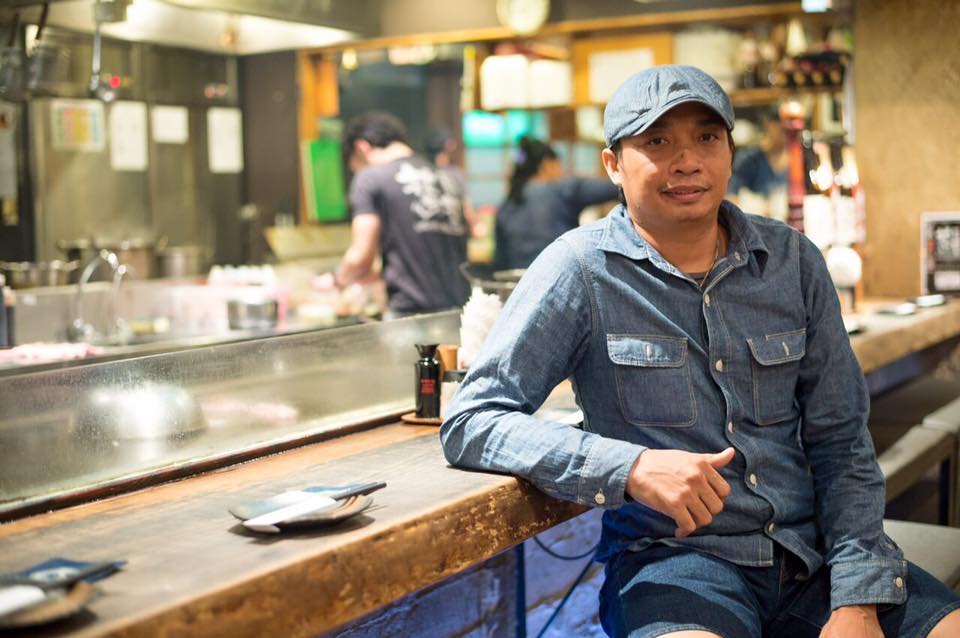 BANGKOK — When booze law inspectors appeared outside Wichian Inkraidee's bar on New Year's Eve nearly two years ago, he didn't pay much attention to them.
The first day of 2015 was only a half hour away, and it's customary for enforcers of Thailand's strict alcohol laws to patrol entertainment and party venues such as the Asiatique shopping complex, where Wichian's bar is located, for possible violations.
But they paid attention to him and his Japanese-themed bar and restaurant, Kacha Kacha, as he found out six months later when he was told to pay a 50,000 baht fine for an image in his menu of a glass filled with what looked like beer.
"I was shocked, I thought, what is going on?" Wichian said. "They simply told me to pay the fine. But, come on! I didn't do anything wrong! And there was no summons to appear at all in those six months."
Although the Alcohol Control Act doesn't explicitly ban pictures of beer, its vague wording and arbitrary enforcement has vexed business owners and led an industry trade group this month to plead for more clarity and consistency in the law.
According to Wichian, police charged him with violating Section 32 of the 2008 law, which bans "displaying names or symbols of alcoholic beverage that exaggerate its benefits or convince others to consume it, whether directly or indirectly."
That has been broadly interpreted by officers who are allowed to apply the law at their discretion. In the past, they've also found fault with a tissue box stamped with a beer logo, photos of booze on social media and the beer gardens which appear everywhere during the cool season.
The Alcohol Control Board has said the section means any depiction of booze is subject to punishment. That's why no beer advertisements can actually use photos of beer, and the media routinely censors any footage or image that involves alcohol.
Lawyer and talk show host Pramarn Laungwattanwanich scoffed at such interpretation at an Aug. 18 panel discussion held at Bangkok's Cyber World Tower.
"Just by letting you see a bunch of beer bottles, they say that already counts as 'convincing,'" Pramarn said. "Do people want to drink alcohol that much? Does it really work? … Humans are not buffaloes, you know. They can think for themselves."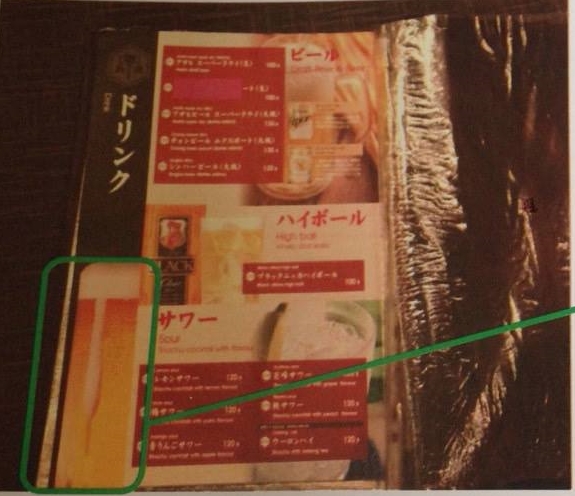 Wichian wasn't alone in running afoul of the law. In 2010, a Korean-themed restaurant in Pathum Thani was fined for violating the same law. Their offense? Tissue paper boxes on some tables bore the logo of Chang beer.
In October, alcohol control board director Samarn Futrakul warned that anyone who posted photos of booze on social media may be prosecuted if those images were deemed attempts to convince others into drinking.
Samarn's crusade against alcohol grabbed headlines for weeks until he overreached by going after the popular beer gardens. He was chastened from many quarters and withdrew from the spotlight.
Sobering Reality
Some may find the apparent moral crusade against alcohol in Thailand confusing. Although Buddhist authorities say the Five Precepts forbid alcohol and other intoxicants, drinking has been a common and socially acceptable activity among Thais for decades, if not centuries.
The 2008 Alcohol Act isn't the only weapon in the arsenal of the anti-booze warriors either.
Other laws ban the sale of alcohol on Buddhist holy days, on election days and in parks and other places. One year ago, a series of confusing laws was passed banning alcohol sales either in the vicinity of school properties. Consensus was never reached over what that meant, and officials announced it would be arbitrarily enforced at the discretion of officers.
As the numerous bars and nightclubs which still operate despite those bans testify can testify, the the law has been mostly ignored except for select instances of enforcement.
The discretion at work when they are is a discrepancy highlighted by Wichian's case, in which he said he didn't do anything more than what is common at other bars and restaurants.
"If my menu really violated the law, all the bar owners should have been in my shoes, too," Wichian said.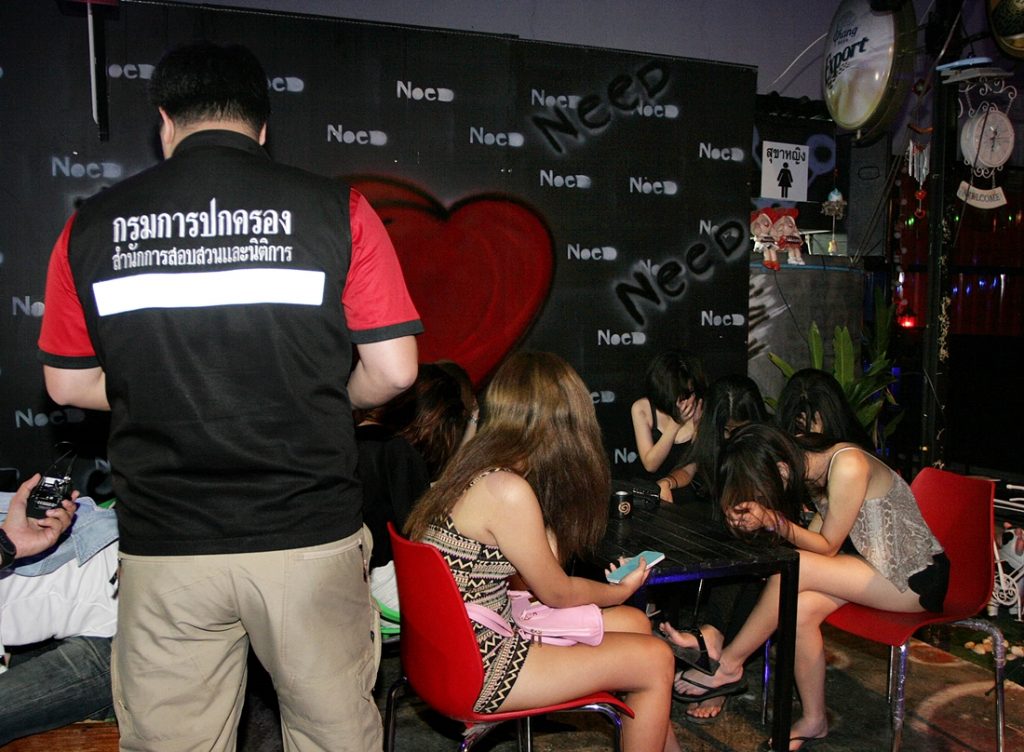 Thanakorn Kuptajit, chairman of the Thai Alcohol Beverage Business Association, said it is this kind of discretionary enforcement of law that is destroying businesses. He urged the authorities to set up a panel of impartial experts to set clear guidelines on enforcing the law.
"Our member companies have lawyers to interpret what can and cannot be done. The state also has its own lawyers to do the interpretation," Thanakorn said said the panel discussion. "We disagree in our interpretations, that's fine. But we want someone to act as an arbiter, to help set guidelines that we can adhere to. Laws enforcement officers should stop exercising their own judgment already."
He suggested alcohol control officials invite the Council of State, the agency which interprets legal codes, to serve as the impartial moderator. He also urged the Alcohol Control Board to consult with business operators before enacting any measures that further restrict alcohol sales.
Nearly two weeks after he made his pleas, Thanakorn said Wednesday he has yet to hear back from the board or any other state agency.
"They didn't give us any answer. Nothing at all. The state sector didn't make any move at all," said Thanakorn, whose organization was formed in 2009 in response to the booze laws enacted a year earlier.
Representatives of the Alcohol Control Board did not return calls seeking comment. A reporter was told Samarn was traveling and unavailable.
Undefinable Rules
While the military government seems to be taking a softer approach on narcotics, it is unlikely that the same leniency will be shown in alcohol regulations any time soon.
In fact, the trend seems to be going in the opposite direction, as evinced by junta chairman Prayuth Chan-ocha's order which banned alcohol sales "near" educational institutions from kindergartens to universities.
That seemingly unenforceable language came after the business community went into uproar over a much more specific ban which set up 300-meter dry buffer zones around certain types of schools.
Wichian, whose Asiatique bar was fined for the beer image in the menu, said he's hoping to put an end to such arbitrary law enforcement by taking his case all the way to the Supreme Court.
He wants to see a legal precedent set to settle the matter once and for all.
"Other people just paid the fines, but I'd like to fight, because I think it was very unfair," he said.
He's already lost two previous court battles, and the penalties on his unpaid fine have racked up to 560,000 baht."I could have paid the 50,000 baht at the beginning. But there was no standard at all," Wichian said. "No one wants to waste money or waste their time. I simply want to know what the standard is."