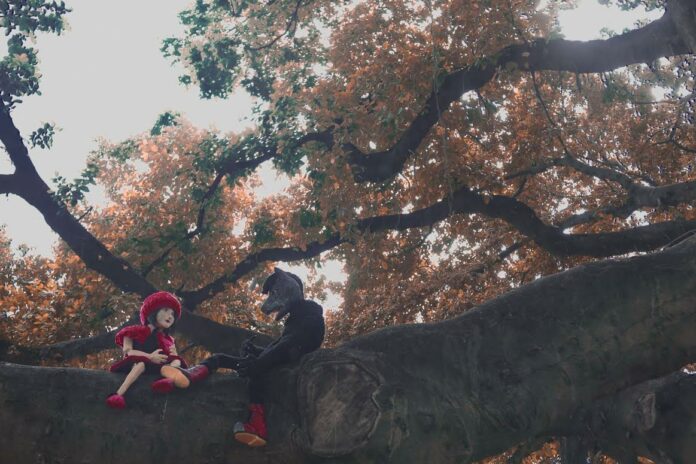 BANGKOK — Three centuries after Charles Perrault committed fairy tale to page in "Little Red Riding Hood," a Thai dramatist is adapting it to puppet theater with allusions the next month's 40th anniversary of the 1976 Massacre.
There's more to puppetry than children's entertainment in "Little Red in The Ruins," a production opening later this month by Ben Busarakamwong, co-founder of For What Theatre.
"I'm inspired by Perrault's Little Red Riding Hood, as the story revolves around the worth of human beings while they treat an animal like an evil who shouldn't be lived together," said the 29-year-old.
Ben hinted the play; which mixes puppetry, shadow puppet and mask performance; will use visual imagery to make subtle reference to the massacre of students at Thammasat University which happened 40 years ago on Oct. 6, 1976.
"Some scenes are inspired by iconic images from 40 years ago to pose a question of whether Thais treat others equally. If they say they stick to dogma, well, they can't even keep to the first Buddhist precept of not harming living things."
Music is an important part of the play, which will be accompanied by piano trio The Headache Horse. Piazzolla's "The Four Seasons" will be performed to mark the changing relationships within Little Red's family.
Before staging a puppet production, Ben volunteered with the 15-year-old Grandma Puppet troupe which specializes in children's puppetry and participated in several puppetry workshops.
The 40-minute performance, in Thai with English surtitles, shows at 7:30pm from Sept. 15 – 17 at the Democrazy Theatre Studio, which is a 10-minute walk from Exit No.1 of MRT Lumphini.
Tickets are 350 baht and 300 baht for students. A 50 baht discount is offered for those who transfer payments in advance. For children under 15, tickets are 100 baht. They can be reserved via phone at 09-0969-0065 or the play's event page.