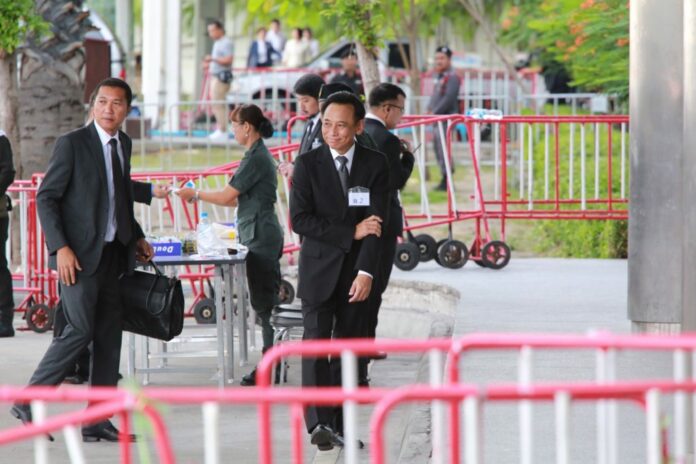 BANGKOK — A former minister currently serving a jail term for corruption was taken to hospital for severe back pain, the head of Corrections Department said Thursday.
Former Commerce Minister Boonsong Teriyapirom was admitted Wednesday to the Police Hospital to treat infection in his intervertebral disk, Narat Savettanan said by phone. He said physicians considered Boonsong's condition to be serious.
"If his condition weren't serious, we wouldn't have transferred him to the hospital," Narat said, adding that it's not yet clear how long the former minister will have to stay in hospital.
Boonsong, who served under former premier Yingluck Shinawatra, was sentenced in 2017 to 42 years in prison after the court found him guilty of conspiring with officials and businessmen in a fraudulent rice export deal.
Narat said the amount of days Boonsong spent in doctors' care would be counted in his serving time.
"We dispatched two guards to monitor him," the corrections department director said.