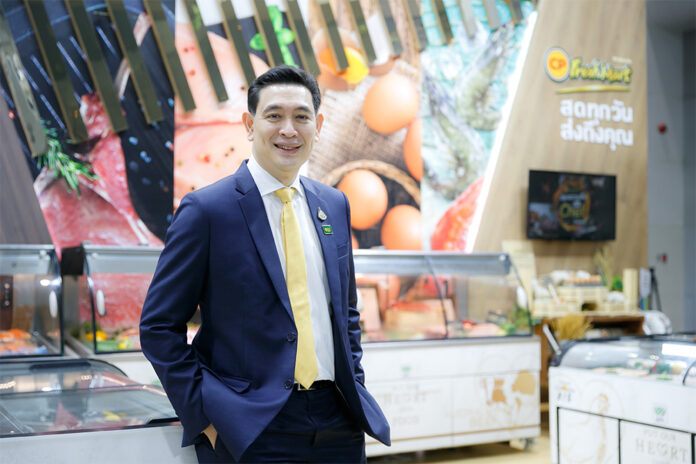 Charoen Pokphand Foods PCL (CPF) has given a 2,000-baht discount coupon to social-welfare insurers to alleviate their cost of living through its delivery service as part of the plan to help drive Thailand's economy and well serve with the new normal practice.
Mr. Sujarit Mayalarp, Executive Vice President of CPF, said CPF has joined forces with the Labor Ministry to reduce workers' burden especially cost of living during the COVID-19 outbreak. The initiated project "Coupon from the Heart to Social-Security Insurer" will offer special discount to purchase both consumer goods and foods in CP Freshmart shop nationwide. Moreover, the project will also offer home delivery to keep social distancing via "new normal" with touchless to reach cashless society.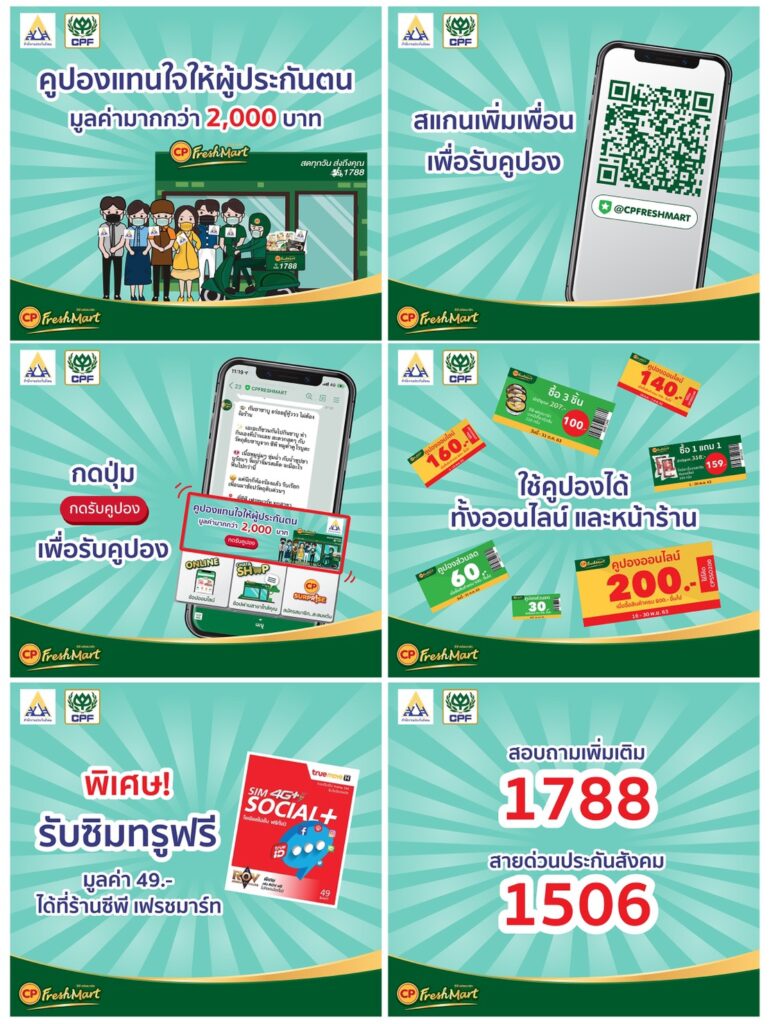 The project will focus on giving such discount coupon to self-insurer under the social security insurance system. The insurer can learn more detail to exercise the privilege from 25th September – 30th November, 2020, by adding Line : @CPFreshmart, go to "Coupon from the Heart to Social Security Insurer" menus to get the right and check the promotion. The coupon can be used both at the shop as well as online shopping.
"The project offers a high discount rate and interesting promotion. Purchasing via online service will enjoy additional discount in return to encourage cashless society and new normal. We also provide efficient delivery at home with free of charge," said Mr.Sujarit.
In addition, those insurers will get the mobile phone sim "True Social Plus" worth 49 baht. For more information about the coupon please call 1788.