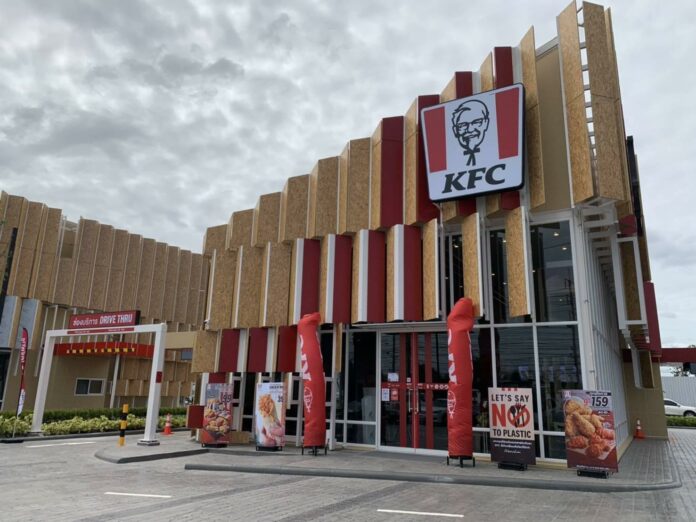 Yum Brands' KFC Thailand works with "Meat Zero" to create new plant-based fried chicken menus aimed at attracting new generations who become more conscientious about their health and sustainable consumption. The plant-based menus, that satisfy consumers' demand and offer the taste of real meat, will be initially served at two KFC Green Stores in Thailand.
Ms. Waewkanee Assoratgoon, general manager of KFC for Yum Restaurants International (Thailand) Co., Ltd., said that the demand for plant-based diets has been on the rise in several countries including Thailand, posing challenges to food companies including KFC in presenting alternative plant-based menus for Thai consumers.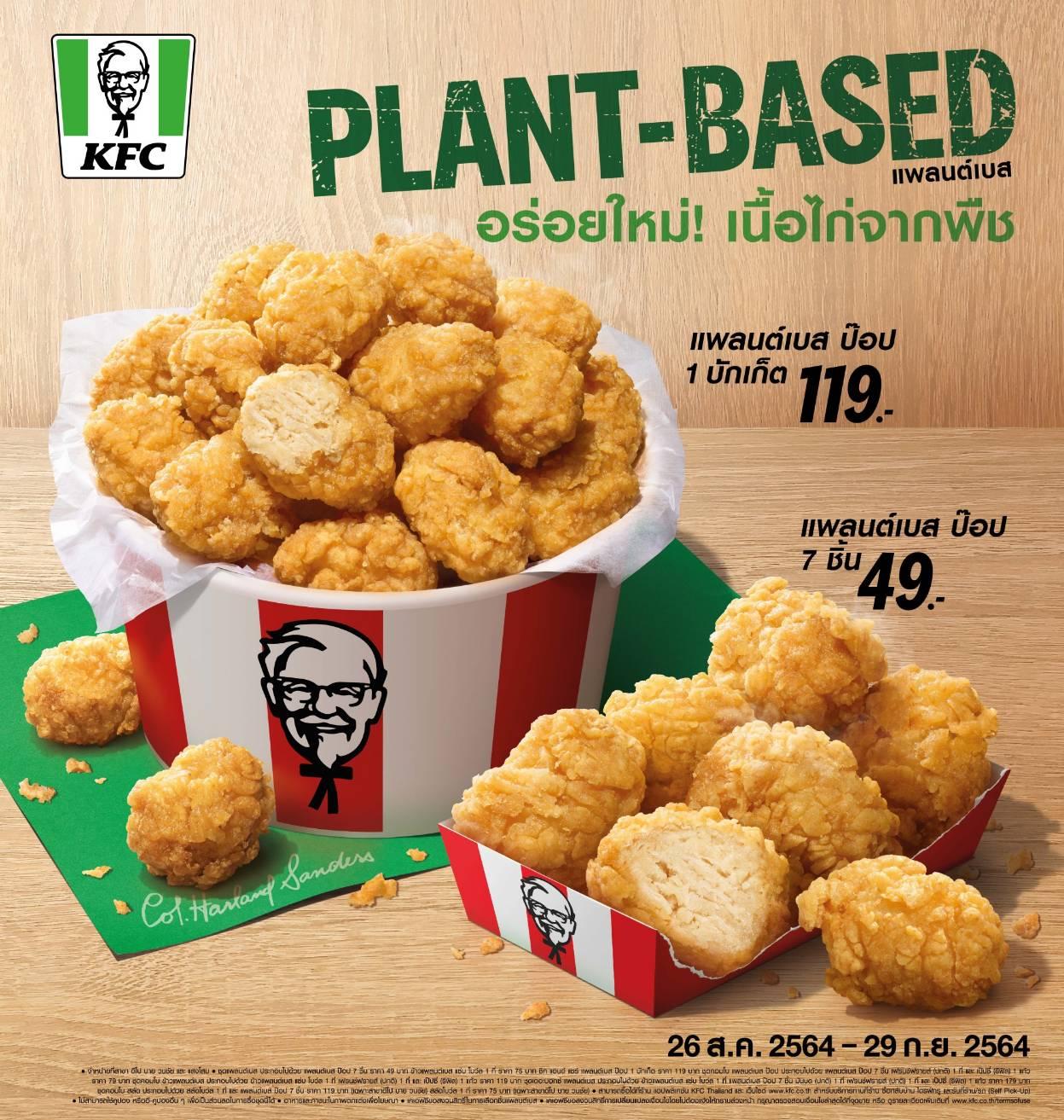 Experimentations showed that Thailand's "Meat Zero"-branded plant-based chicken offers the look, taste, texture and smell of real meat. Cooked with KFC recipes for the Thai market, the plant-based chicken promises the exquisite delicacy that KFC has been offering for years. 
"Opting for Meat Zero as the material for our plant-based Chicken Pop and spicy rice bowl with plant-based Chicken Pop menus, we can create very delicious products. Consumers will barely notice that the chicken they are eating is made from plants. Whenever they want to skip real meat, they can come to us and they will still enjoy the familiar delicacy. Part of KFC's green concept, the special menus will be initially served at both of our KFC Green Stores," Ms. Waewkanee said.
Mr. Prasit Boondoungprasert. Chief Executive Officer of Charoen Pokphand Foods PLC (CPF), added that the Meat Zero innovation has witnessed warm responses from consumers. It is a major milestone that Meat Zero is selected for the first plant-based menus of KFC, Thailand's top fast-food chain, that offers good taste and concurrently helps save the environment. That the product successfully makes its way to KFC green stores coincides with CPF's aspiration to create food innovations that are both friendly to the environment and satisfying to the vegans and flexitarians on their quest to reduce real meat consumption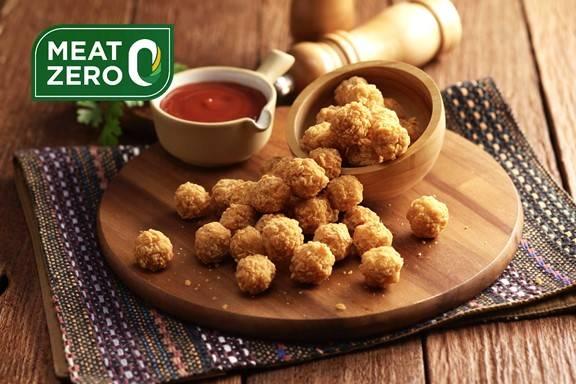 Starting from today, consumers are invited to show their environmental concerns and taste the Plant-based Chicken Pop and spicy rice bowl with plant-based Chicken Pop menus at KFC Green stores, at Saengsom Building and Wanachai Depot Chachoengsao. The green stores are now serving 6 sets: 1) 7 pieces of Plant- Based Chicken Pop for 49 baht 2) plant-based Zabb Rice Bowl for 75 baht 3) Chick N' Share plant-based Pop for 119 baht 4) Combo plant-based Pop for 79 baht 5) Combo plant-based Zabb Rice Bowl for 119 baht and 6) The box plant-based at 179 baht.
The plant-based menus are part of KFC's sustainability roadmap built on the three pillars of Planet (Earth-friendly supply chain through selective construction materials, energy saving, lower consumption of single-use plastic), Food (quality and responsibly-produced menus), and People (feeding people's potential to fight inequality.