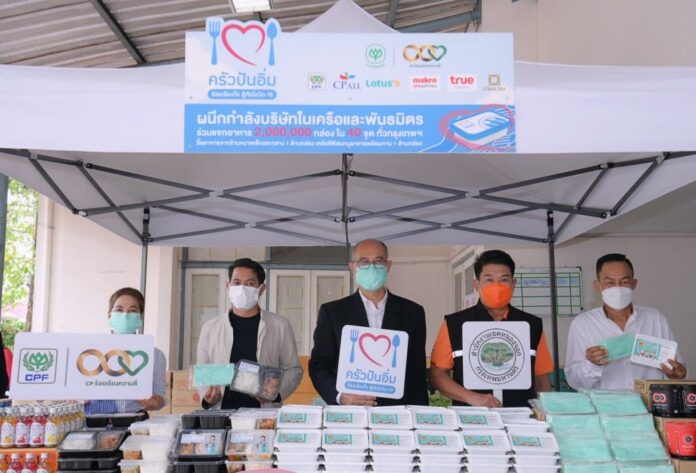 Charoen Pokphand Foods PCL (CP Foods) and Charoen Pokphand Group jointly donated meal boxes to communities in Minburi and Nong Chok districts, on the outskirts of Bangkok, as part of "Krua Pan Im" project with an aim to distribute 2 million boxes of safe and high-quality foods to people in need during the outbreak of COVID-19.
Wuttipat Khamprakob, Director of the Nong Chok District, thanked CP Foods and partners for supporting people in Nong Chok in which more than 100,000 residents are living in, with delicious meals and face masks. The district office, community's leaders and volunteers will deliver these essentials to people who affected by the outbreak, including home quarantined patients.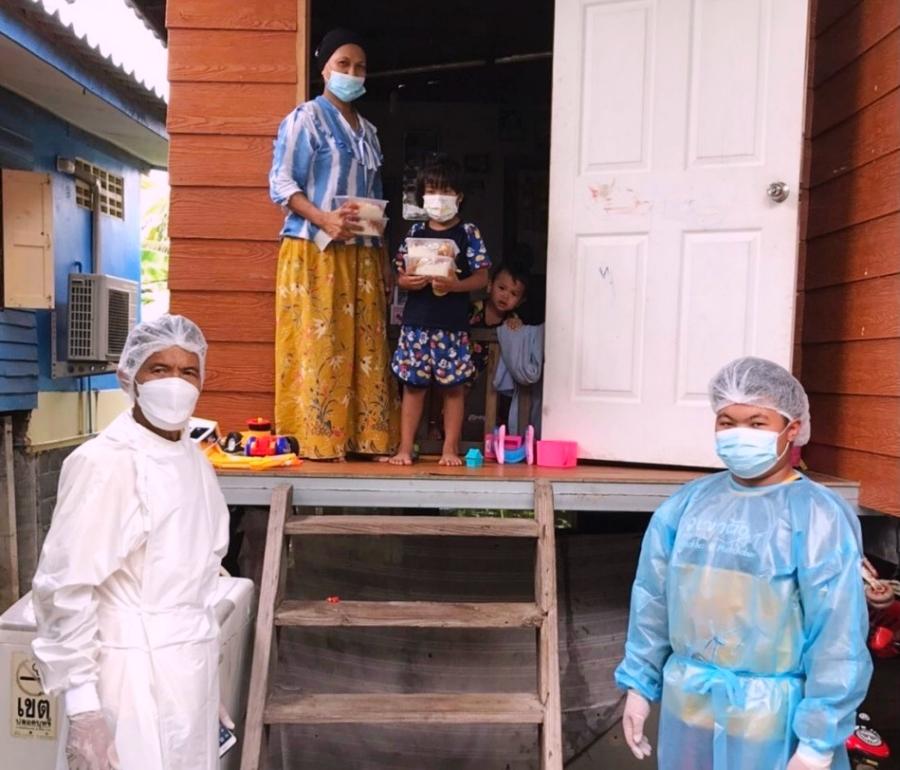 Narerk Mangkeo, Executive Vice President at CP Foods, said that the company is proud of being able to support the communities nearby its operations with delicious meals. He added that "Krua Pan Im" is the latest COVID-19 relief project initiated by CP Group Senior Chairman Dhanin chearavanont, urging  companies under the group to  collaborate  to lighten the burden of people in Bangkok, giving them strength to overcome the pandemic crisis.
Saman Putpheng, one of Nong Chok community's leader praised this project enable people in Nong Chok access safe food, beverages and "CP face masks" amid the crisis , helping those who are quarantined and suffered from the coronavirus.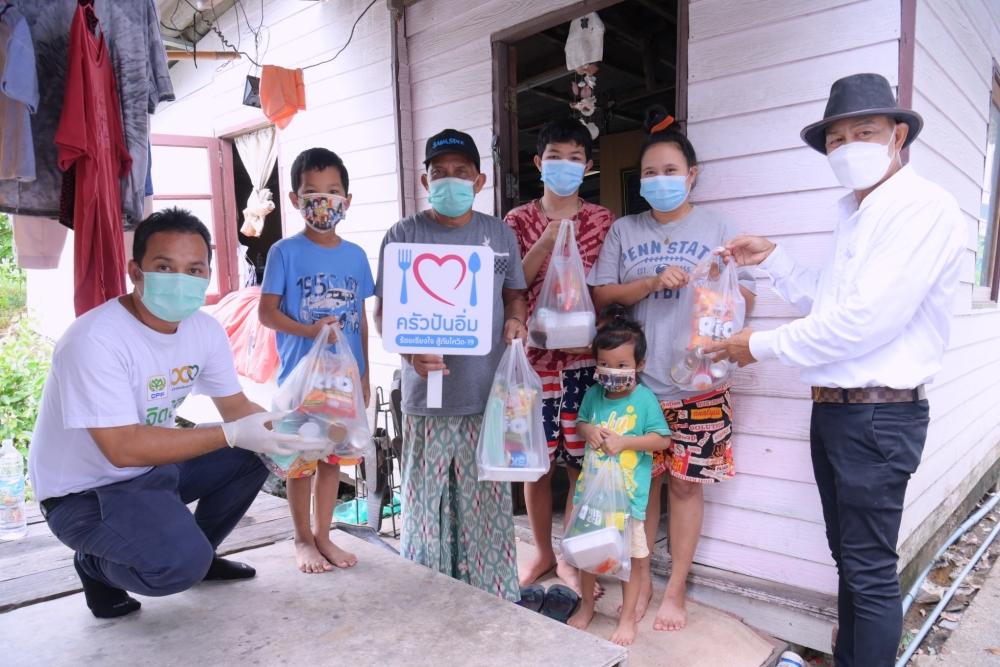 Previously, CP Foods and CP Group also donated meal boxes to people in various communities in Minburi, Bangkok, such as Ban Koh Mosque Community and Abdulraman Community. Pairote Juntarod, Director of Minburi District, thanked the project for donating lunch boxes and other items to people in need in Minburi district, where many of them are suffering from unemployment and lack of income. Moreover, many residents are living in home isolation program due to COVID-19 infection.
"Krua Pan Im, project is a joint effort of Charoen Pokphand Group and over 100 organizations to deliver2 million boxes of freshly cooked ready-to-eat lunch boxes, consisting of the first 1 million boxes from small restaurants in Bangkok and another 1 million boxes produced by CP Foods, to people in need across Bangkok. The goals are to offer the vulnerable groups, including those who lack income, unemployment, and home quarantined patients, hygienic food supplies as well as supporting local restaurants.