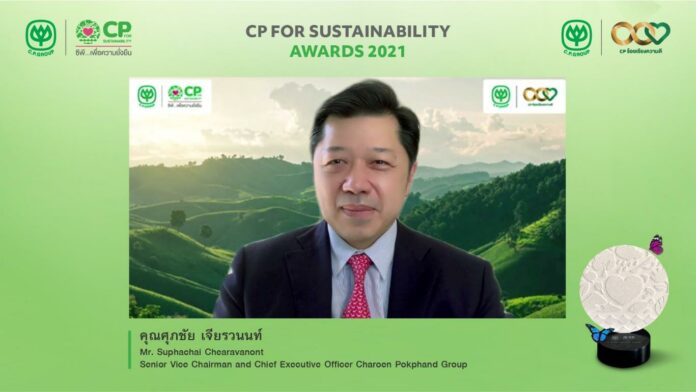 Mr. Suphachai Chearavanont, Chief Executive Officer of Charoen Pokphand Group (C.P. Group) revealed that in the past year, the company had achieved great success in implementing the company's sustainability strategy and goals. C.P. Group was the recipient of various international awards and had been invited to further drive sustainability efforts by global institutions. These initiatives include being selected as one of 38 companies that achieved LEAD status by the United Nations Global Compact (UNGC) from a total of 10,000 companies worldwide with the Group also being awarded as One of the World's Most Ethical Companies by the Ethisphere Institute. In addition, C.P. Group joined the Business Commission to Tackle Inequality (BCTI) of the World Business Council on Sustainable Development (WBCSD) and received several national awards such as the Sustainable Business Awards (Thailand) by the Global Initiative as well as the Carbon Business Award from the Greenhouse Gas Management Organization. 
One of the key success factors that has made C.P. Group successful in driving sustainability is due to the efforts of its leadership and workforce from all business units who have carried out the organization's strategies until all set goals were accomplished. The Group would like to express its thanks to executives and employees of all business groups both in Thailand and overseas.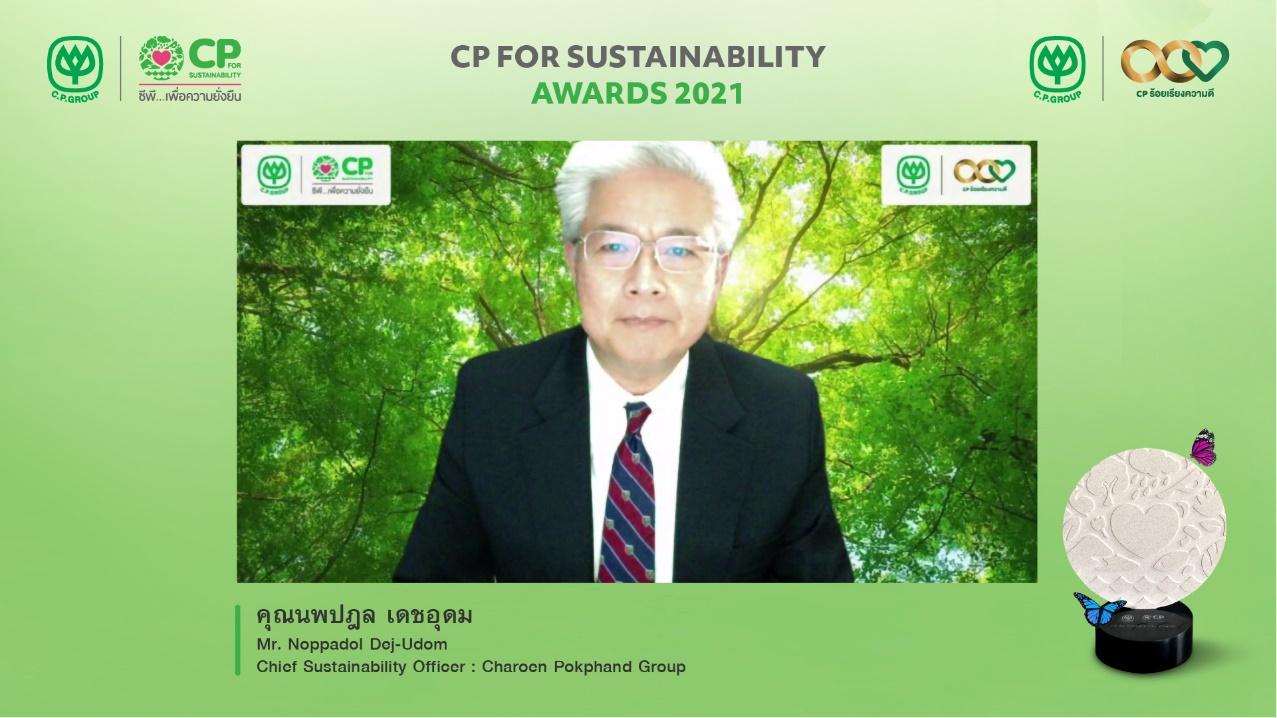 Due to these sustainability achievements, Mr. Noppadol Dej-Udom, Chief Sustainability Officer of Charoen Pokphand Group, stated that the CEO of C.P. Group had set a policy to award business groups with outstanding sustainability performance through the "CP for Sustainability Awards". This inaugural award was created to praise and showcase selected companies as business role models with potential best practices, who operate under the principles of sustainable development and have outstanding performance in accordance based on the sustainability goals of 2020.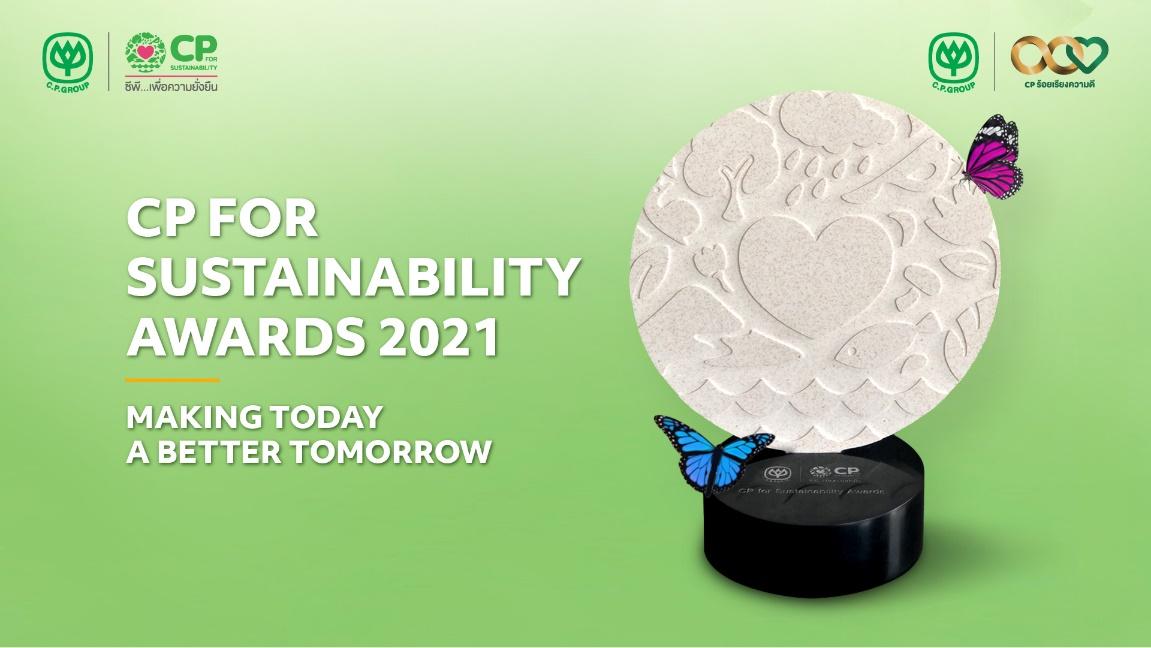 CP for Sustainability Awards 2020 is divided into 2 types of awards, the first type is an award plaque for businesses with outstanding sustainability performance in various fields, totaling 12 awards. Two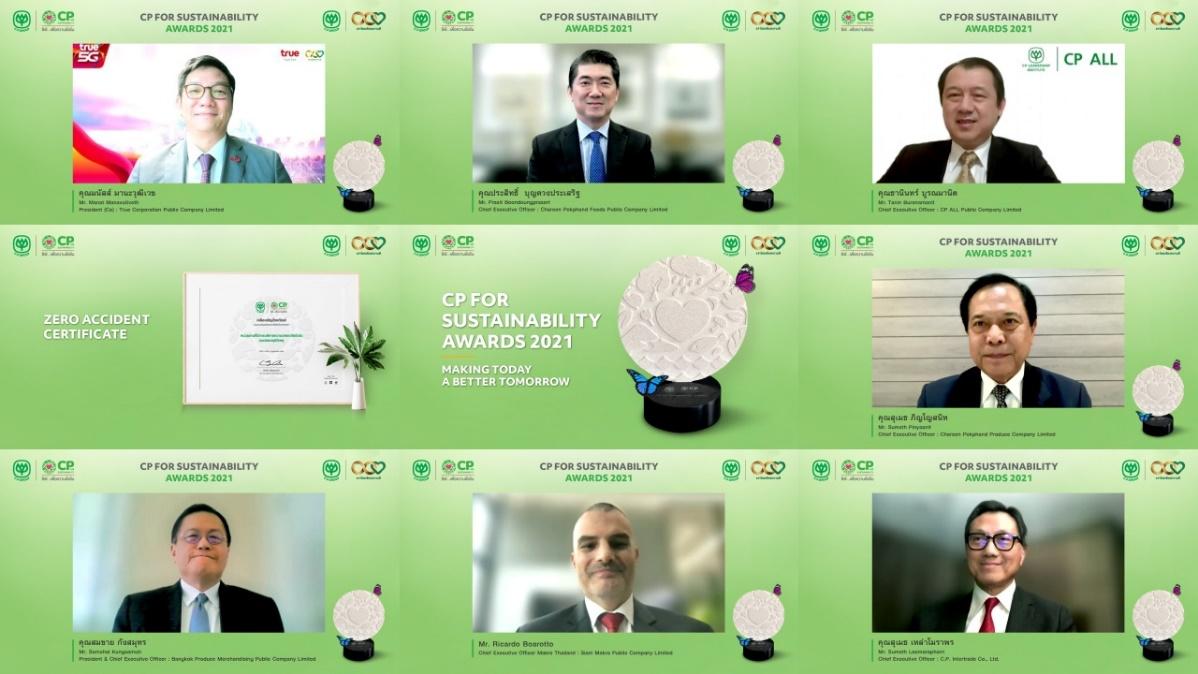 companies were awarded for social value creation, first was Charoen Pokphand Foods Public Company Limited or CPF from the Agro-Industrial and Food Business Group. Secondly, CP ALL Public Company 
Limited from the Marketing and Distribution Business Group (CPALL). Furthermore, both CPF and CP ALL were also awarded for promoting health and well-being. 
True Corporation Plc, from the telecommunication business group, was awarded for its innovation management and education. In protecting ecosystems and biodiversity, two companies awarded were the Feed Ingredients Trading Business and Charoen Pokphand Foods PCL. from the agro-industrial and food business group. Conservation of water resources was awarded to Charoen Pokphand Foods Public Company Limited or CPF from the Agro-Industry and Food Business Group, while Climate Change Management was awarded to Siam Makro Plc. from the Marketing and Distribution Business Group (MAKRO). Furthermore, voluntary sustainability reporting was awarded to the Integrated Crop Business Group (Corn) and International Trade Business Group.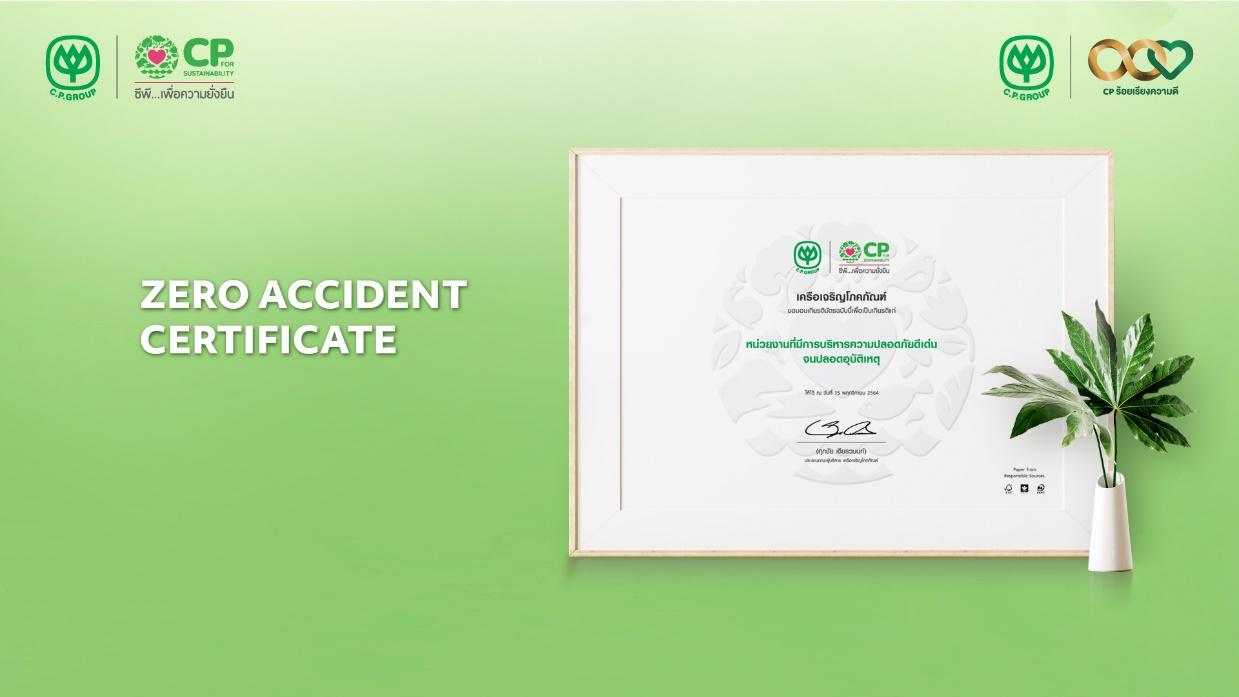 The second type of award is a certificate of honor. For the zero accident for business entities with a statistic of zero accidents for more than 5 years in a row, a total of 12 agencies, namely: 1. Tha-Bon shrimp hatchery-CPF 2. Pathio shrimp genetic improvement center-CPF 3.CPF-CPF hatching business 4. Singhanakhon shrimp hatchery business- CPF 5. Samrong Distribution Center-CPALL 6. Chokchai Ruammit Distribution Center-CPALL 7.CDC Phuket Distribution Center-CPALL 8. CFDC Distribution Center Surat Thani-CPALL 9. Makro Nong Khai-MAKRO Branch 10. Seed pretreatment plant Factory Branch 1-Comprehensive Crop Business Group (Corn) 11. CP Star Lens Company Co., Ltd.-Comprehensive Crop Business Group (CPA) and 12. Seed factory Chainat – Integrated Plant Business Group (CPA).
The award plaque was designed and manufactured to be sustainable and environmentally friendly with materials made from upcycled eggshells while the certificate of honor was made from trees planted specifically to produce paper.