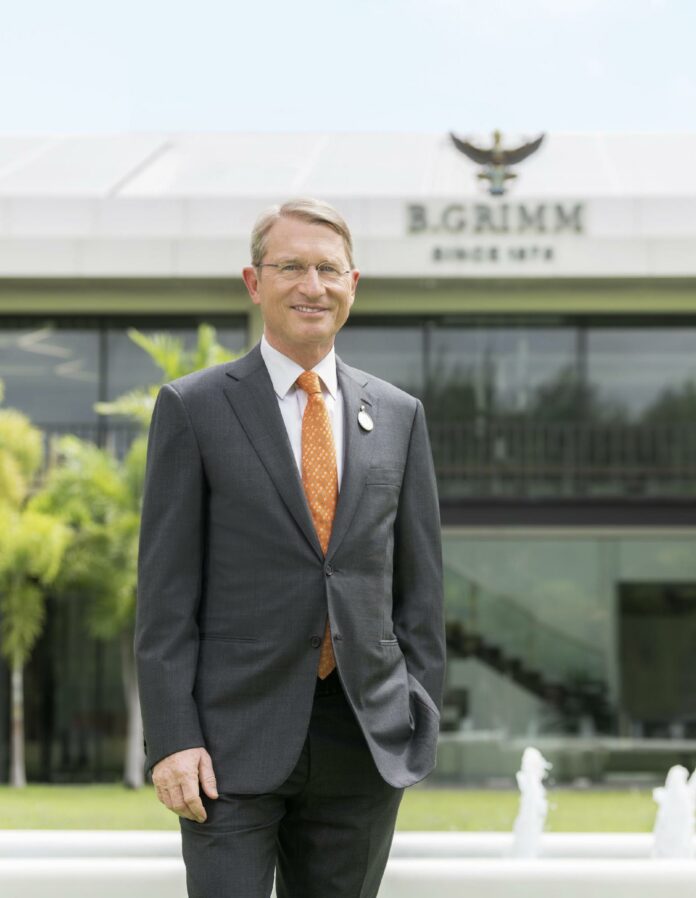 Honours recognise corporate excellence in investment, good governance on Asia's leading level
BANGKOK, 23 November 2021: B.Grimm Power PCL (BGRIM) has won five prestigious Asian Excellence Awards 2021 from the Corporate Governance Asia, Asia's leading investment and governance magazine.
The top accolades underscore BGRIM's commitment to conducting its business with economic, social and environmental responsibility based on the principles of good corporate governance under the vision of 'Empowering the World Compassionately.'
The company aims to create value for the society in the form of sustainable utility solution provider by producing high quality energy and a full range of services to meet the changing needs of customers as it strives to become a world leading energy producer. 
The five prestigious awards are: "Asia's Best CEO" goes to BGRIM Chairman and President Harald Link for leading the firm to achieve sustainable growth, being responsible to shareholders, investors and stakeholders equally, making the organisation credible and recognised domestically and internationally; "Asia's Best CFO" is bestowed to Nopadej  Karnasuta, Chief Financial Officer and Senior Executive Vice President – Finance and Accounting; "Best Investor Relations Professional" title is given to Solaya Na Songkhla, Senior Vice President – Head of Investor Relations and Corporate Sustainability; "Asia's Best CSR" award reflects BGRIM's corporate social and environmental responsibility by adhering to the principles of conducting business under ethical principles and good management; and "Best Investor Relations Company."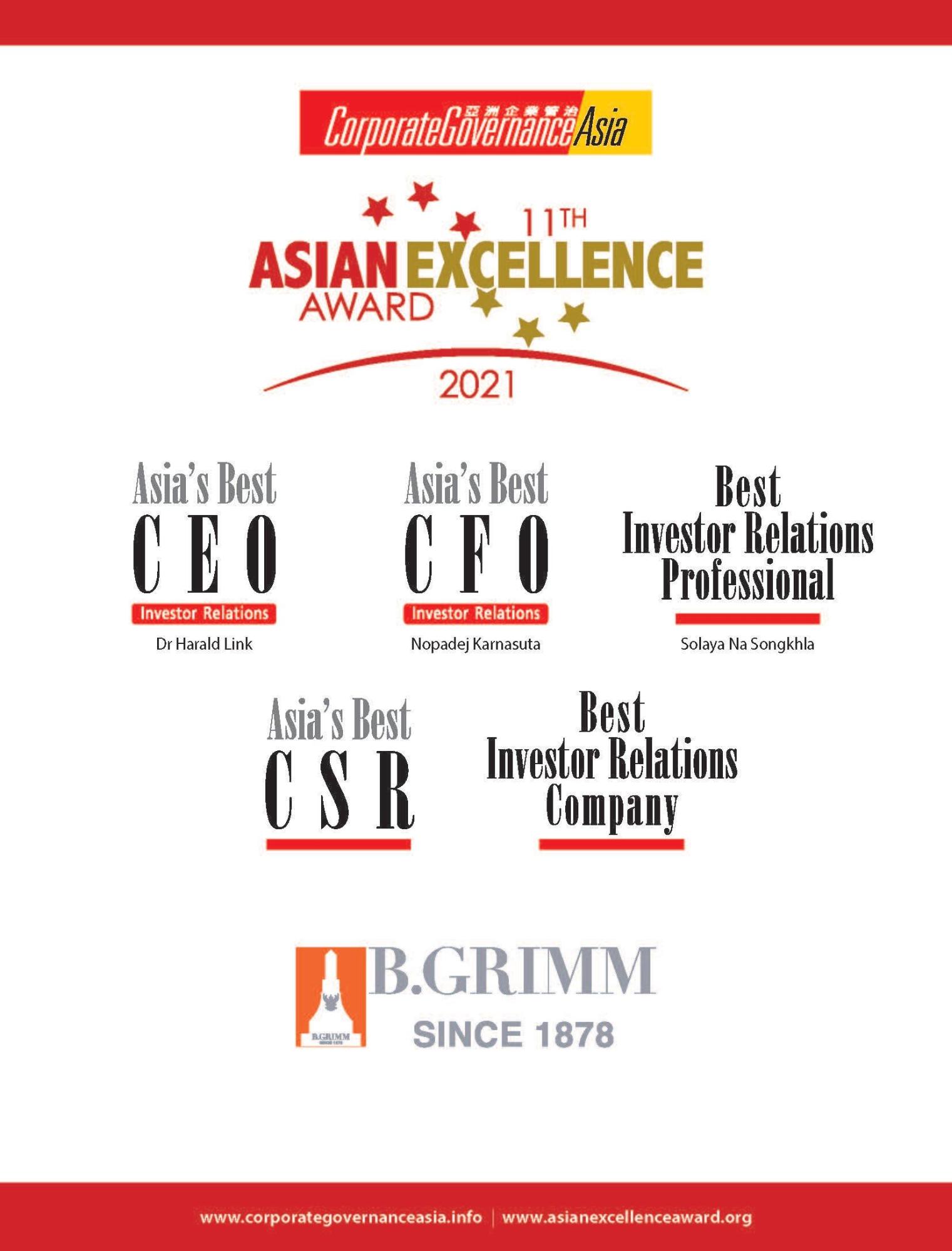 The selections of Asian Excellence Awards are based on corporate information together with the opinion polls of investors, analysts and experts across Asia. These awards are given to organisations with good governance, having sustainable growth path, transparent disclosure of information and taking excellent care for all stakeholders.
Meanwhile, the awards are handed to individuals with visionary leadership, their ability to lead the firms to sustainable growth, excelling in financial management, social and environmental responsibility and international investor relations.
BGRIM has 50 power plants in commercial operations and in the past two months announced power generation investment in Thailand, Malaysia and Poland, with a total capacity of not less than 510 megawatts. The company aims to ramp up its overall installed capacity from 3,058 MW at the end of 2020 to at least 7,200 MW by 2025, and to 10,000 MW by 2030 with a targeted annual revenue of more than 100 billion baht.
BGRIM is eyeing opportunities to expand investment in power ventures in Thailand, Asia, Europe and the US as it is moving to become a leading global energy producer. It has also set its sights on achieving net-zero carbon emissions by 2050.