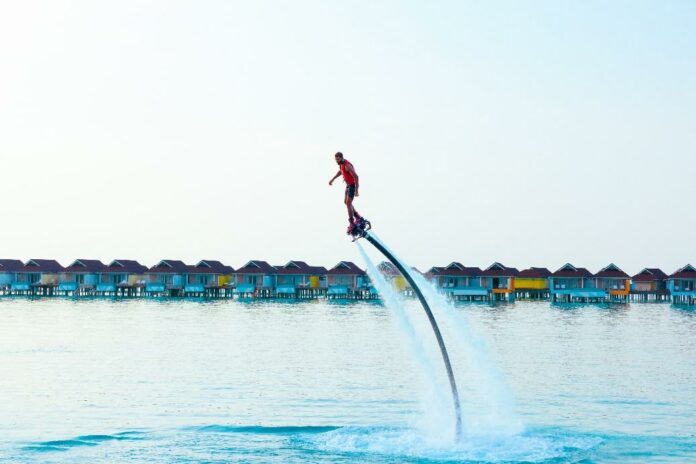 To celebrate the start of manta ray season in the Maldives, experience-seeking travelers are invited to get up-close and personal with one of the world's most elegant and intelligent marine creatures
THAILAND, APRIL 2022: The Standard, Huruvalhi Maldives is inviting guests to plunge into an aquatic world of wonder this summer, with the opportunity to unwind in paradise and experience a once-in-a-lifetime encounter with majestic manta rays, one of the ocean's most extraordinary animals.
Measuring up to five meters, reef manta rays are among the largest species of ray in the world. They are also highly intelligent and often swim together in large social groups. Every summer, these magnificent creatures flock to Hanifaru Bay, a Marine Protected Area and UNESCO World Biosphere Reserve located just a short 35-minute boat ride across the sparkling sea from The Standard, Huruvalhi Maldives. With a local population thought to number approximately 5,000 individuals* – the largest anywhere in the world – this is a truly spectacular sight for nature lovers.
To celebrate the start of manta ray season in the Maldives, The Standard's "Go Deep Blue" campaign will give guests a unique opportunity to get up-close and personal with the area's mesmerizing marine life. Under the "Manta Magic" special offer, experience-seeking visitors can stay in one of the resort's private pool villas, either perched over the water or nestled on the pristine sandy beach, and enjoy up to 30% off the best available rates for stays from 1st May to 31st November 2022.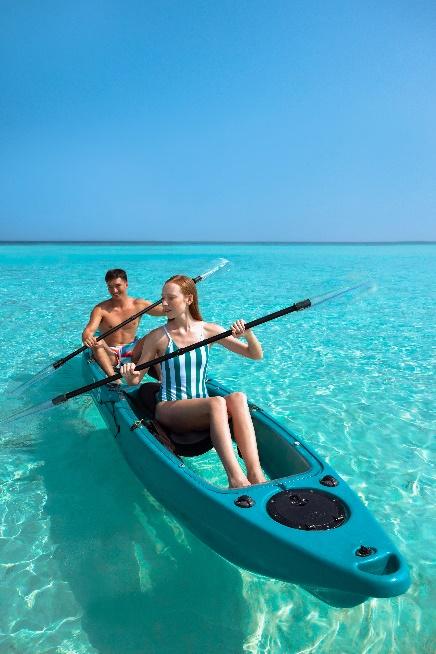 Having arrived in paradise, guests can embark on an immersive excursion to Hanifaru Bay, where the manta rays gather to feed and socialize, creating an awe-inspiring underwater spectacle. The Standard, Huruvalhi Maldives is a strong advocate of sustainable tourism and strictly adheres to the Manta Trust's guidelines on responsible and respectful encounters. The resort's water sports team will provide guests with full information on how they can enjoy this unique activity in an ethical and eco-sensitive manner. The manta ray excursion to Hanifaru Bay is priced at just US$250 per person, with a minimum of two people per trip.
Back at the resort's turquoise lagoon, thrill seekers can feel the spray of the ocean waves with a variety of complimentary ocean sports and activities, including unlimited snorkeling equipment hire and 30 minutes of kayak or paddle-board rental daily, free access to the tennis court, gym and other sports facilities, plus scheduled yoga and wellness classes. Scuba divers can also plunge deeper into this pristine marine ecosystem with offshore excursions to dive sites and expert-led PADI diving courses, both available at an extra charge.
"Hanifaru Bay is a breath-taking destination at any time of year, but it really comes alive in the summer months when the majestic manta rays flock to its serene shores. These gentle giants are wonderfully graceful and the chance to swim with them in their natural habitat is truly inspiring. We look forward to celebrating 'Manta Magic' in the Maldives this summer and creating unforgettable adventures for our lifestyle-focused clientele," said Mr. Amar Lalvani, Executive Chairman of Standard International.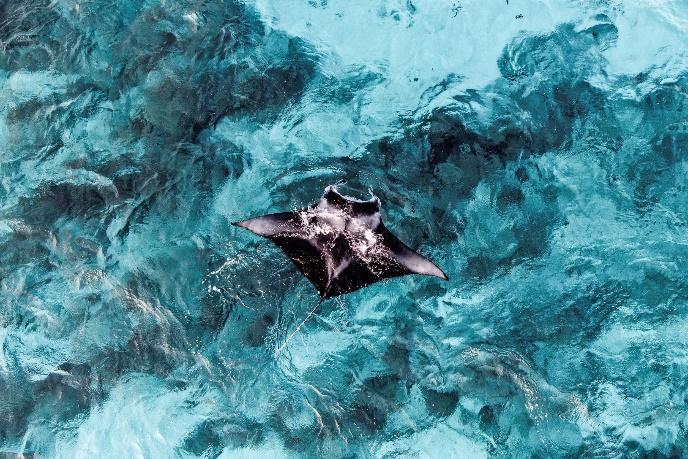 The Standard hotels and resorts are present in the most desirable of destinations worldwide, from Miami Beach to the Maldives, London to New York, now Hua Hin and soon Ibiza and Bangkok.
To learn more about this summer's "Go Deep Blue" campaign and to reserve this one-of-a-kind "Manta Magic" experience at The Standard, Huruvalhi Maldives, please CLICK HERE.
Connect with the hotel via:
Facebook: The Standard, Maldives
Instagram: @TheStandardMaldives
Web: www.standardhotels.com/th-TH/maldives/properties/huruvalhi 
References:
* https://www.mantatrust.org/maldives