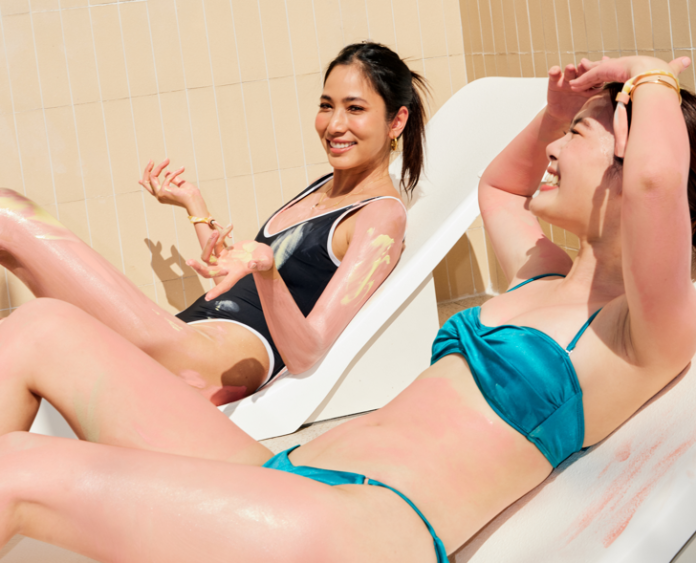 Hosted on 4th & 5th April 2022, "Late Checkout" allowed guests to chill out in style, discover GIGI's chic collection and uncover Rally Movement's mission to integrate fashion and functionality
HUA HIN, THAILAND, APRIL 2022: Songkran came early at The Standard, Hua Hin this year, as this chic beach resort hosted an exclusive event with GIGI and Rally Movement to showcase the most sexy and sophisticated swimwear for women of all shapes and sizes.
Staged on 4th and 5th April 2022, "Late Checkout – GIGI's newest swimwear collection" marked the first-ever "GIGI x Rally x The Standard, Hua Hin" collaboration, as three of Thailand's most progressive and pioneering brands came together for a glamorous gathering on Thailand's golden gulf coast. 
Filled with it-girl attitude, this uplifting occasion told the story of city girls who had enough of frenetic city life and headed to the beach, where they partied all night and released every last bit of stress, before awakening to a sense of carefree exhaustion. Then they simply dialed "0" to request a late checkout! The sizzling two-day schedule included refreshing drinks at The Juice Café and Lido Bar, soothing therapies at the Mud Lounge, and creative cuisine at Praça, the restored heritage house and Thai Izakaya. As the sun set over Hua Hin, upbeat DJ parties let guests dance the night away amid the resort's tropical gardens and on the soft sandy beach.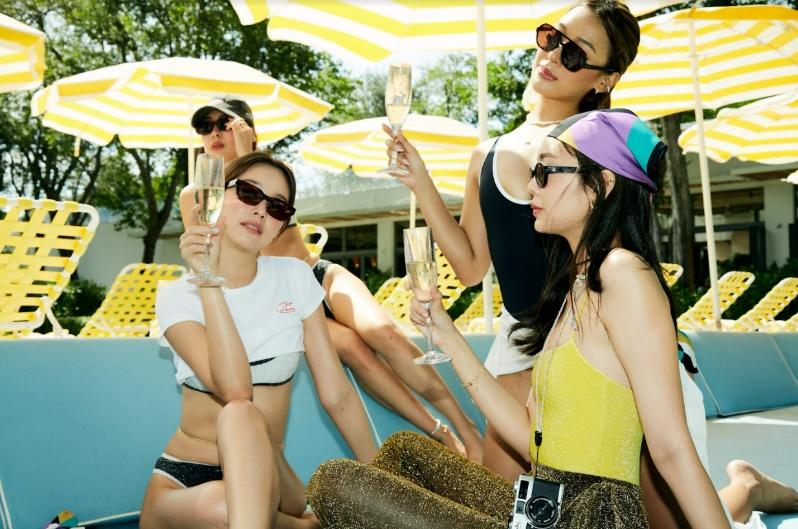 The highlight of this hot and happening event was a spectacular, Insta-worthy photoshoot which showcased GIGI's sultry new swimwear collections. Nine muses struck poses all around the resort, promoting this innovative brand's ready-to-wear, retro-chic pieces that reflect GIGI's seductive vibe and Rally's functional fashion philosophy. 
Established in 2019 by four partners who are passionate about beautiful beaches all over the world, GIGI's sexy yet sophisticated swimwear provides the perfect confidence booster for modern women, whatever their shape or size. This makes them the ideal partner for Rally, which was founded in 2017 with the purpose of empowering women through intuitive design.
"At The Standard, we love finding fresh brands who share our commitment to building emotional connections and bringing genuine value to their clientele. GIGI and Rally Movement are great examples of this. Through their stunning swimwear, GIGI is helping all women to look fantastic and feel comfortable in their bodies, while Rally is committed to bringing form and functionality to female fashion. We hope that our 'Late Checkout' collaboration created a buzz and helped to give our guests a new sense of freedom and liberation," said Mai Vejjajiva Timblick, Chief Creative & Culture Officer for Standard Asia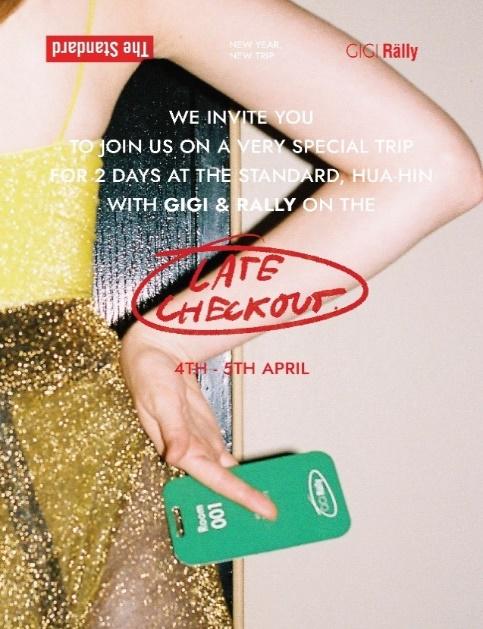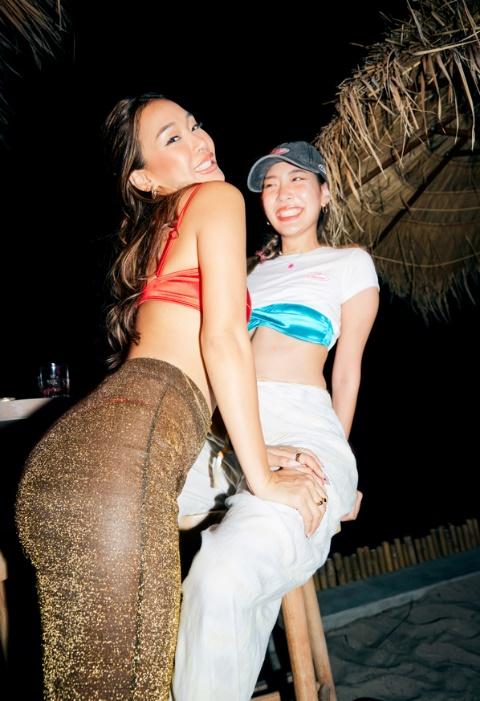 Newly-opened in December 2021, The Standard, Hua Hin brings a cool Miami vibe to Thailand's golden gulf coast. With 199 rooms, suites and villas, the mid-century style Lido pool and bar, a beachfront Thai izakaya restaurant and juice café, this chic seafront hotel is a haven for curious global explorers.
The Standard hotels are present in the most desirable of destinations, from Miami Beach to the Maldives, London to New York, now Hua Hin and soon Ibiza and Bangkok.
Connect with the hotel via:
Facebook: The Standard Hua Hin
Line: @thestandardhuahin
Web: www.standardhotels.com