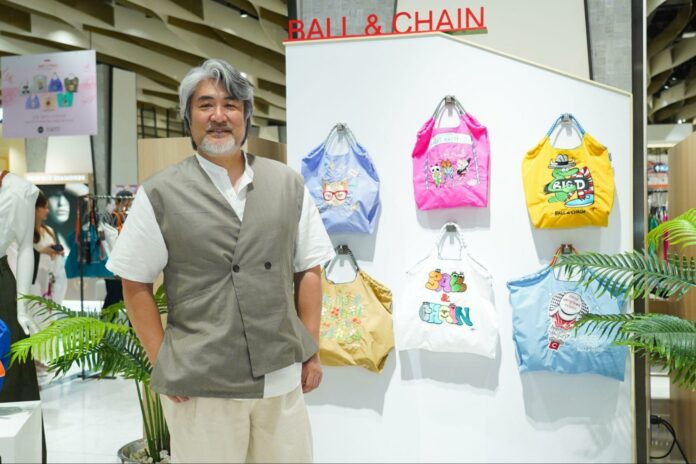 SIAM Takashimaya, the one and only Japanese-style department store at ICONSIAM emphasizing of authentic Japanese department store and introducing products and new shopping experiences as well as becoming a heavenly shopping destination for shoppers who love true and authentic Japanese ambience. 
Siam Takashimaya is now delightful to please those who love the earth and environment by importing Ball & Chain, an eco-friendly and very popular shopping bag from Japan to Thailand by opening up the first and only Pop-Up Store on 1st Floor, SIAM Takashimaya honored by Mr. Mihara Hideaki, President and Designer of Ball & Chain to fly in directly to talk about the beginning and establishment of the brand.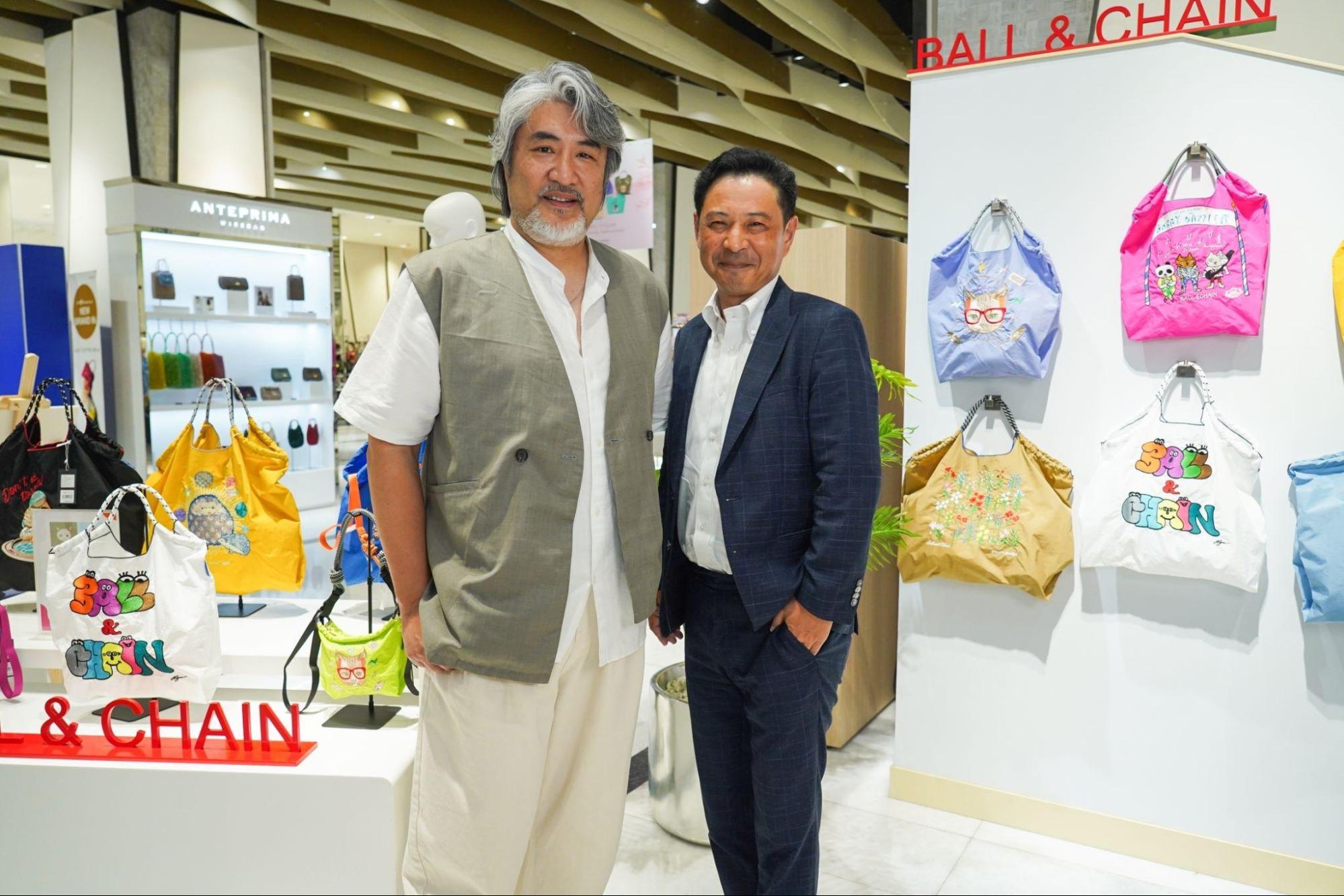 Mr. Mihara Hideaki, President, Founder and Designer of Ball & Chain has had a strong  intention to create an eco-friendly shopping bag that is bold and stylish and can be conveniently used in everyday life which started  on 1 July, 2020 with the purpose to reduce the use of plastic bags that would increase waste production to the world. He sees that a shopping bag is a crucial and necessary item at this very moment
Ball & Chain shopping bags are made of 100% polyester with excellent durability and water repellency, not to mention an embroidery that makes such a high-class and high-quality shopping bag. Ball & Chain shopping bag can be carried in 3 different styles resulting from changing the wire strap: over the shoulder, cross-body, and as a handbag which you can easily and conveniently match with any styles of fashion, or buy as a gift for a special occasion.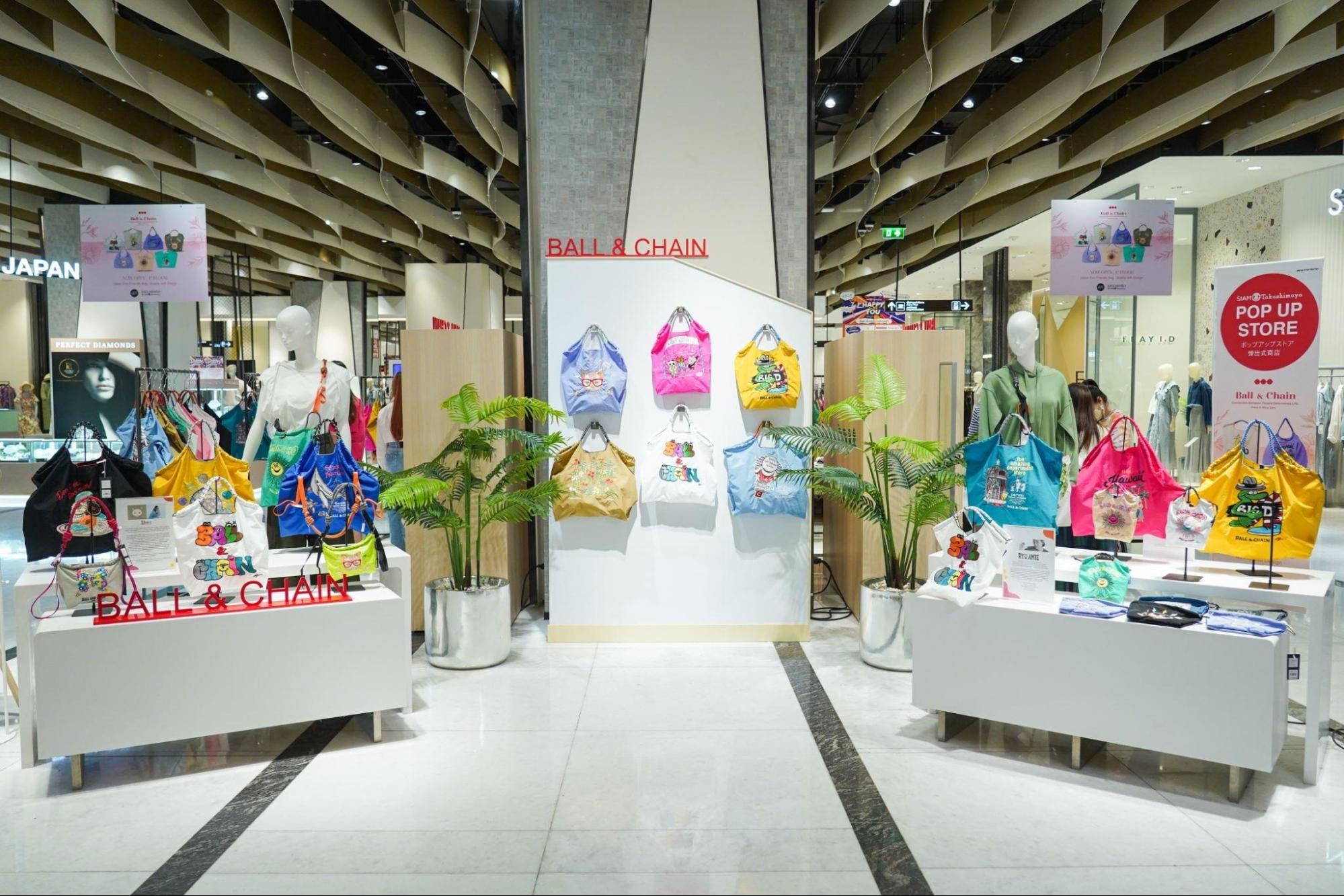 As for the first Pop-Up Store in Thailand, Ball & Chain is proudly introduce a wide selection of styles and designs of shopping bags available with 46 unique designs and 138 styles for Thai fans to experience. Also, a special collection bags that collaborated with famous Japanese artists – Mai Kuwahara, the creator of the famous Fantastic Silent in Japan who designed 'DJ CAT' collection and Ryu Ambe, a famous Japanese pop-art artist.
Come experience Ball & Chain Pop-Up Store for the first time in Thailand now on 1st Floor, SIAM Takashimaya. For more information, please call 02-011-7500, or Facebook: Siam Takashimaya.