In celebration of ICONSIAM's 5th Anniversary and Grand Opening of World of Frozen at Hong Kong Disneyland this November
ICONSIAM, a global landmark along the Chao Phraya River, collaborates with Hong Kong Disneyland Resort, unveils a 10-meter-tall majestic Olaf representation at River Park in the event "Celebrate Like Never Before at ICONSIAM".
This grand celebration not only commemorates the 5th anniversary of ICONSIAM as a global destination and leading travel hotspot but also marks the highly anticipated opening of "World of Frozen," the world's first and largest "Frozen" themed land at Hong Kong Disneyland on Nov 20. 
For the first time in the world, visitors have the opportunity to witness the magnificent Olaf representation, leaning on a triangular pillow with "Frozen" themed patterns that is exclusively designed for ICONSIAM to reflect the uniqueness of Thailand. This grand opening took place today, October 11, at River Park, G Floor, ICONSIAM, in the presence of Mr. Supoj Chaiwatsirikul, Managing Director of ICONSIAM Co., Ltd. and Mr. Michael Moriarty, Managing Director of Hong Kong Disneyland Resort, and the beloved "Frozen" friends, Anna and Elsa, alongside the renowned Thai artist Achiraya Nitibhon (Ally).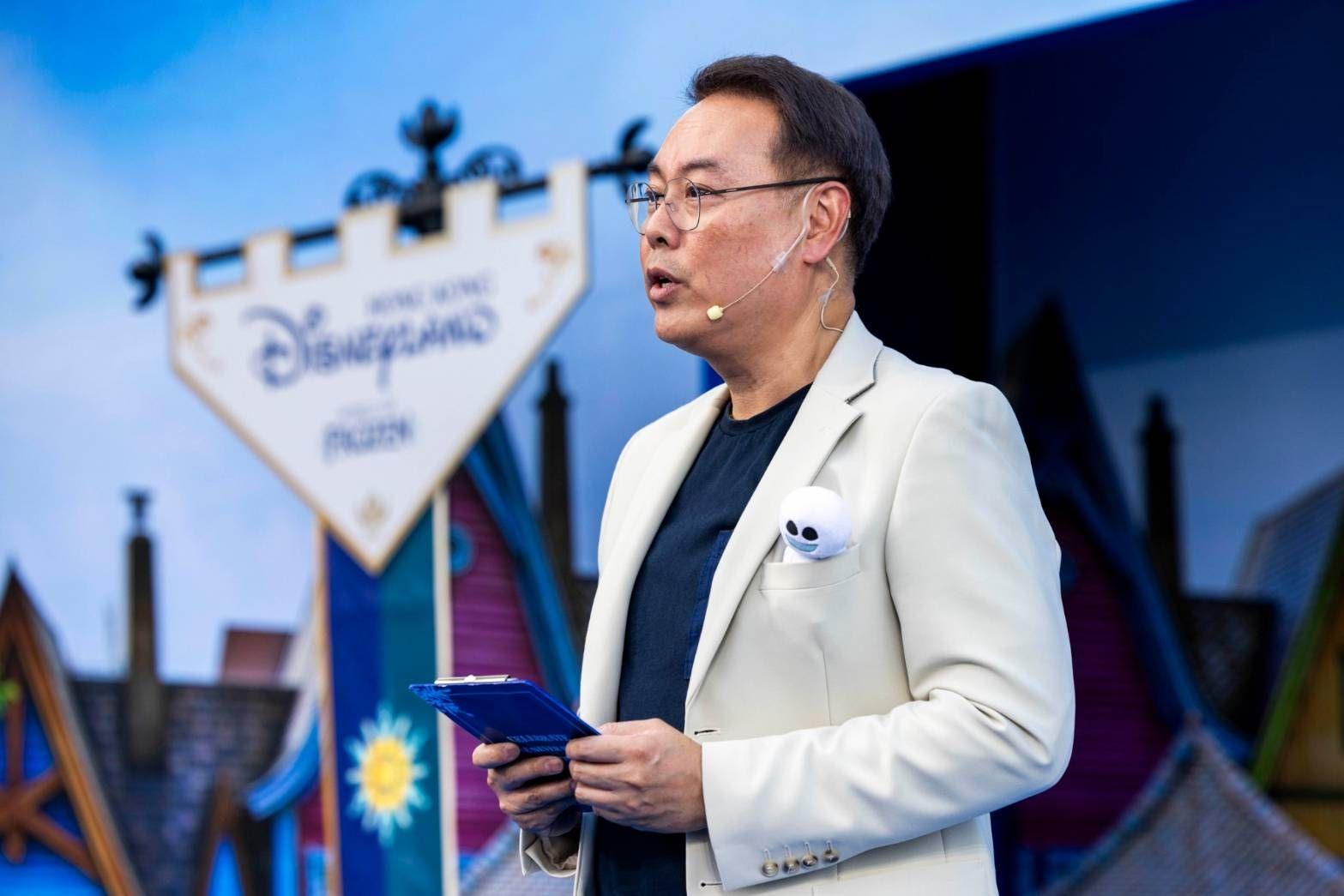 Mr. Supoj Chaiwatsirikul, Managing Director of ICONSIAM Co., Ltd. said "This is yet another significant collaboration, working with global partners to create something extremely unique and special. ICONSIAM has set up the River Park space for the launch of the majestic "Olaf" from the famous animated film Frozen, designed exclusively for Thailand where a giant Olaf leaning on a triangle pillow for the first time in the world. This one-of-a-kind event will provide visitors from near and far with unforgettable experiences like never before."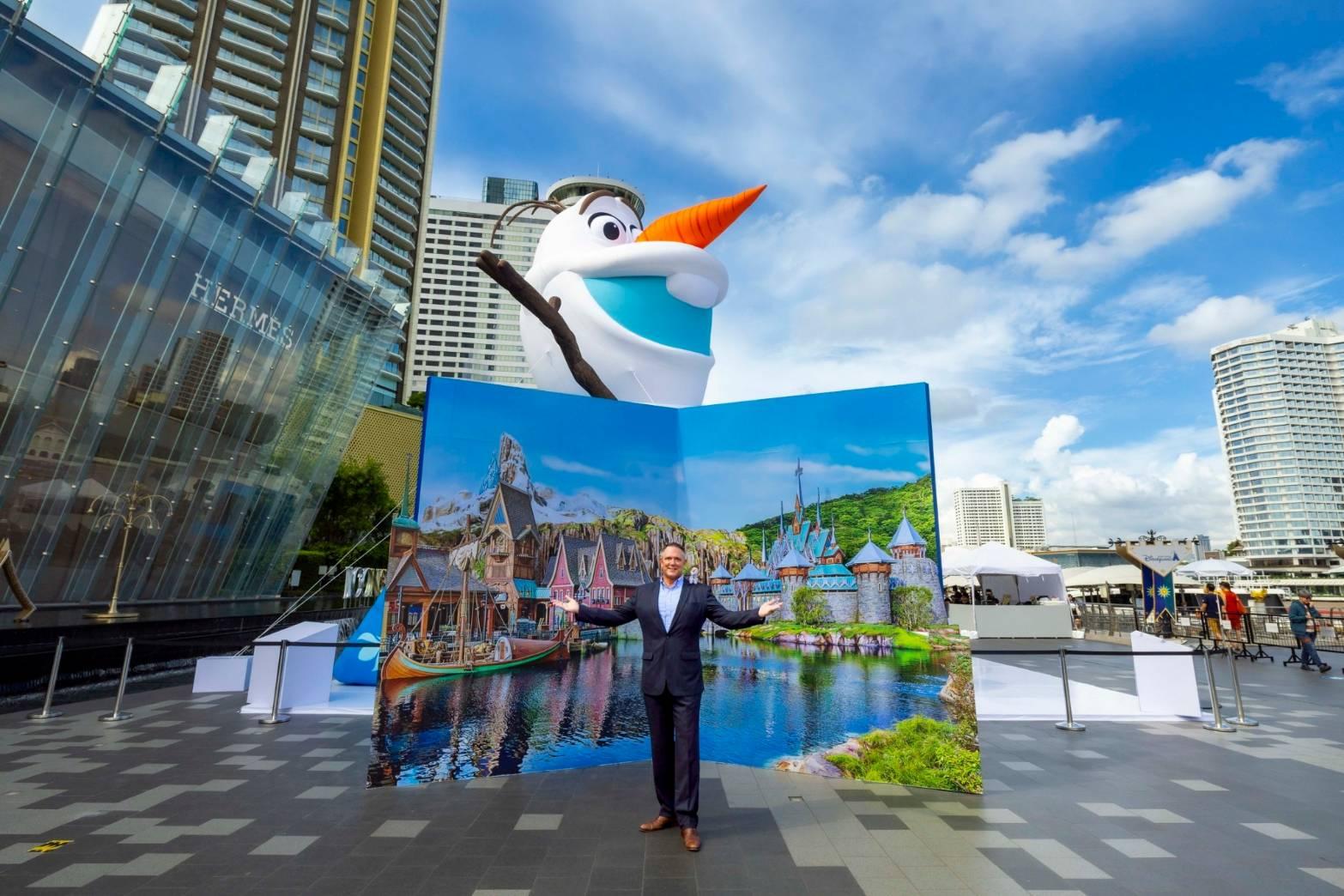 In addition to the launch event, ICONSIAM is offering its customers an exclusive experience for the opening of World of Frozen at Hong Kong Disneyland. A special promotions campaign with giveaway prizes worth over 1.5 million baht is available for VIZ members who own ONESIAM SuperApp between now to 31 October 2023. Customers who spend 30,000 baht or more will receive a 1-day ticket to Hong Kong Disneyland. Moreover, those who spend 500,000 baht or more will receive a Hong Kong Disneyland tour package for 4 people per package. The package includes a 2-night accommodation at the Hong Kong Disneyland Hotel (Seaview room) with World of Frozen themed overlay, along with a 2-day Hong Kong Disneyland ticket from November 16 – 17, 2023, and an exclusive preview ticket to World of Frozen only on November 17, 2023 (Limited prizes available, and eligibility is subject to meeting all requirements. For more details, please contact the gift exchange point's information counter at ICONSIAM.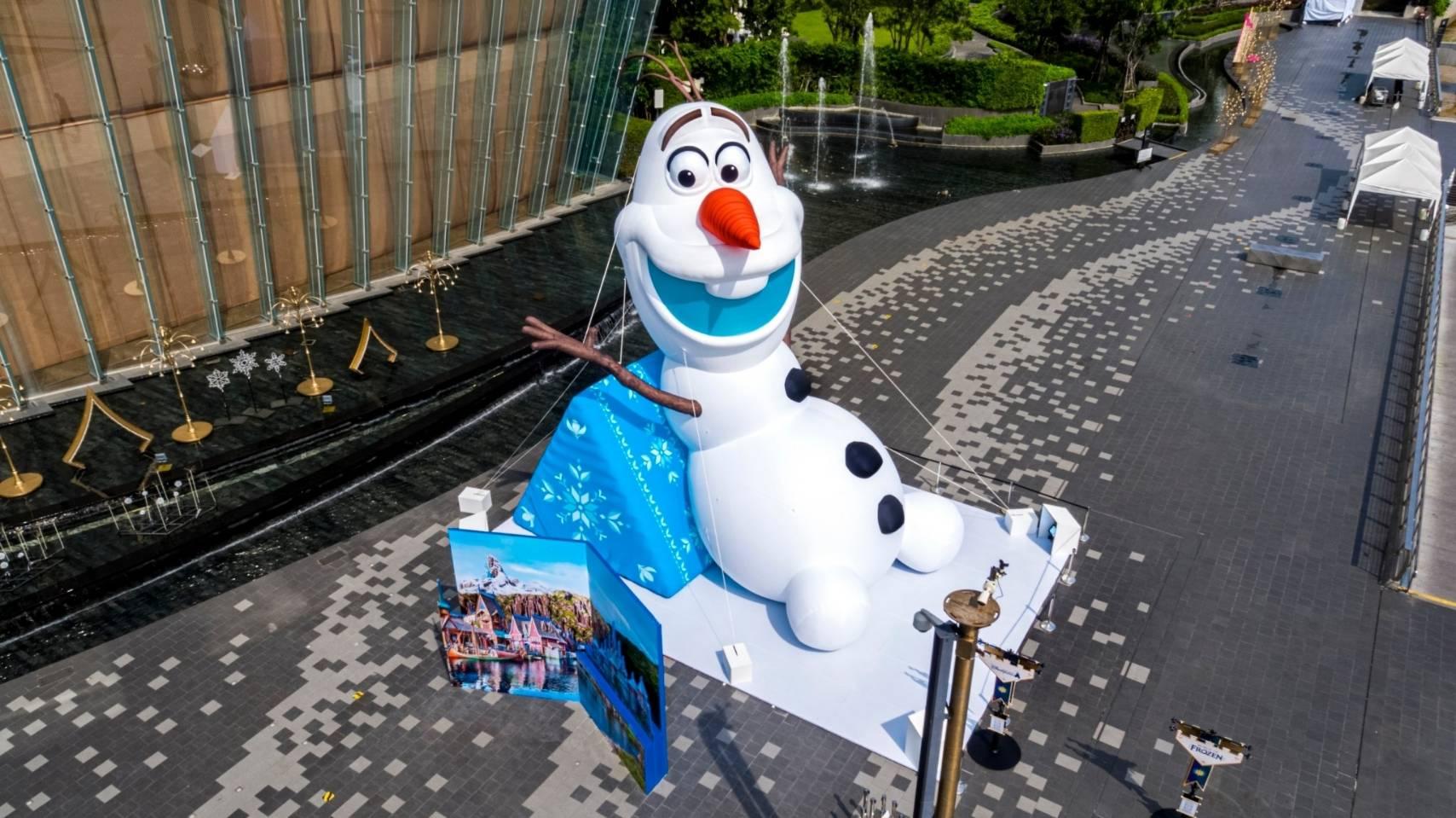 Mr. Michael Moriarty, Managing Director of Hong Kong Disneyland Resort, said "The royal sisters, Anna and Elsa, have appointed Olaf to send an invitation to everyone from around the world. I'm excited to collaborate with ICONSIAM to extend a warm welcome and invite our guests from Thailand to the first stop in the global tour of a big and fun representation of Olaf and his invitation to Arendelle at ICONSIAM. To meet Olaf and his joyful duties in inviting Thai people to Arendelle for the first time."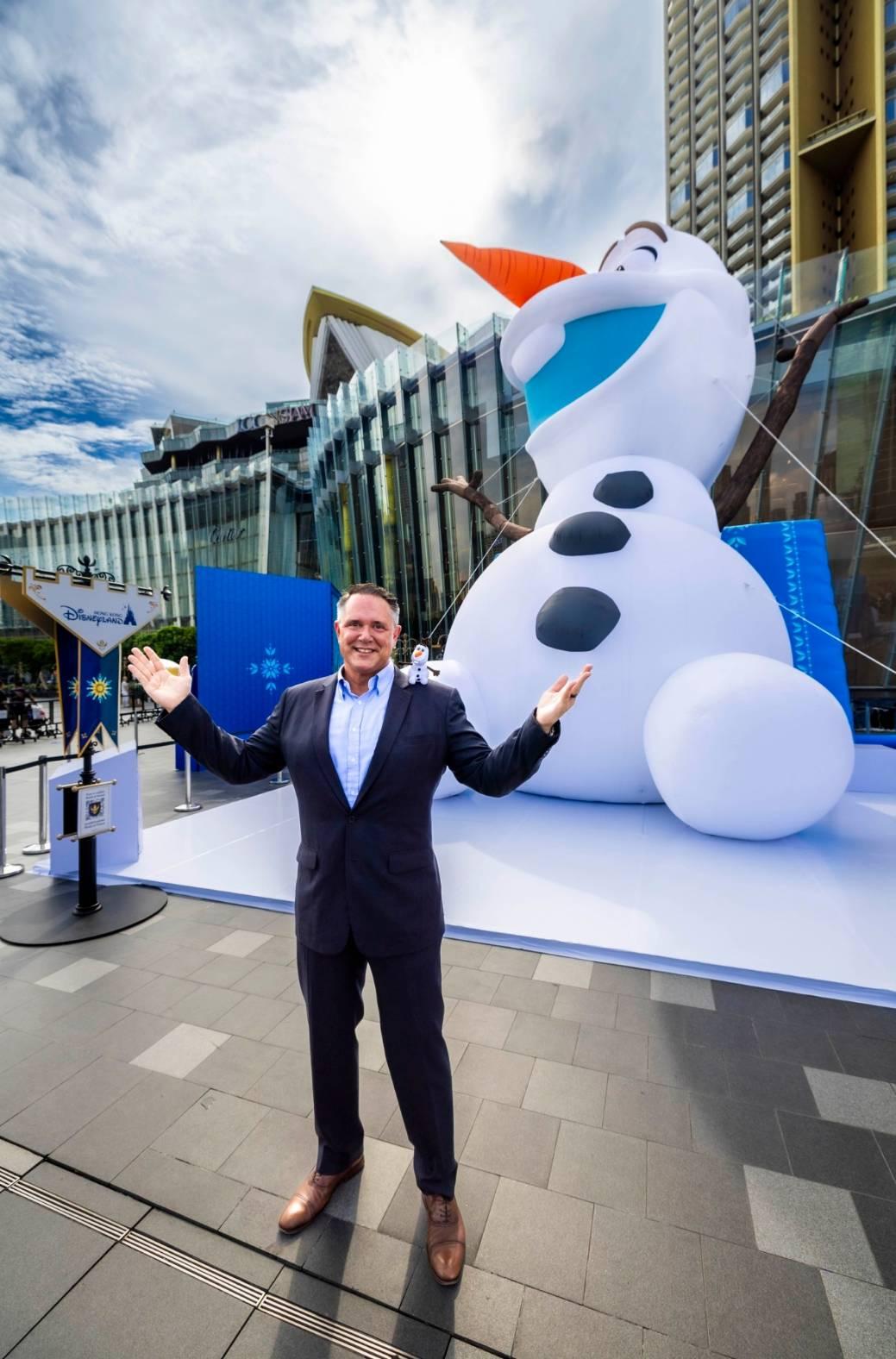 "Hong Kong Disneyland Resort is getting ready for the opening of World of Frozen, the world's first and largest "Frozen" themed land, on November 20. World of Frozen will transport guests to the cinematic and living land – Arendelle.  Guests will delve into this immersive travel destination, where they can explore, believe and be part of the "Frozen" story like never before. We look forward to welcoming you to World of Frozen very soon."  
The 10-meter-tall Olaf representation, leaning on a specially designed triangular pillow, awaits you on the beautiful banks of the Chao Phraya River. Don't miss the chance to snap photos and create lasting memories with this enchanting adorable snowman. From today to 30 November 2023 at River Park, G Floor, ICONSIAM. For more information, please call 1338 or visit www.iconsiam.com