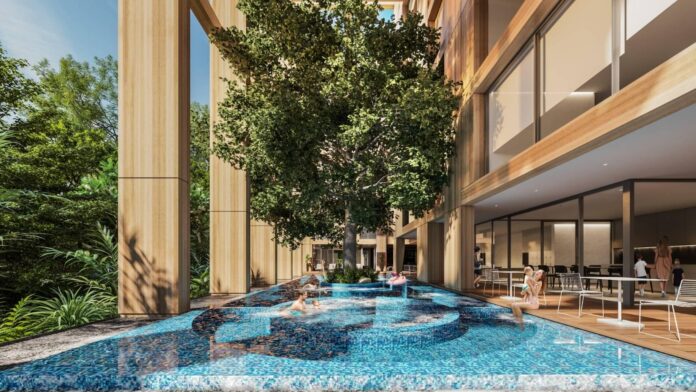 "You have dreamt for the best, now it's time to make it yours."
The Condominium delivers an exceptional experience by seamlessly blending Swiss concepts with Thai elements, with a commitment to enhancing residents' quality of life through the integration of cutting-edge technology.
Developed by the founding family of Bangkok Patana School, Park85 Residences is an exquisite ultimate luxury condominium situated in the prime location of Sukhumvit 85, conveniently linked to Bangkok's CBDs. The property – located at the quiet end of 2 lanes – offers urban connectivity while preserving a tranquil atmosphere and draws inspiration from Swiss ethos to create a living space dedicated to enhancing the quality of life.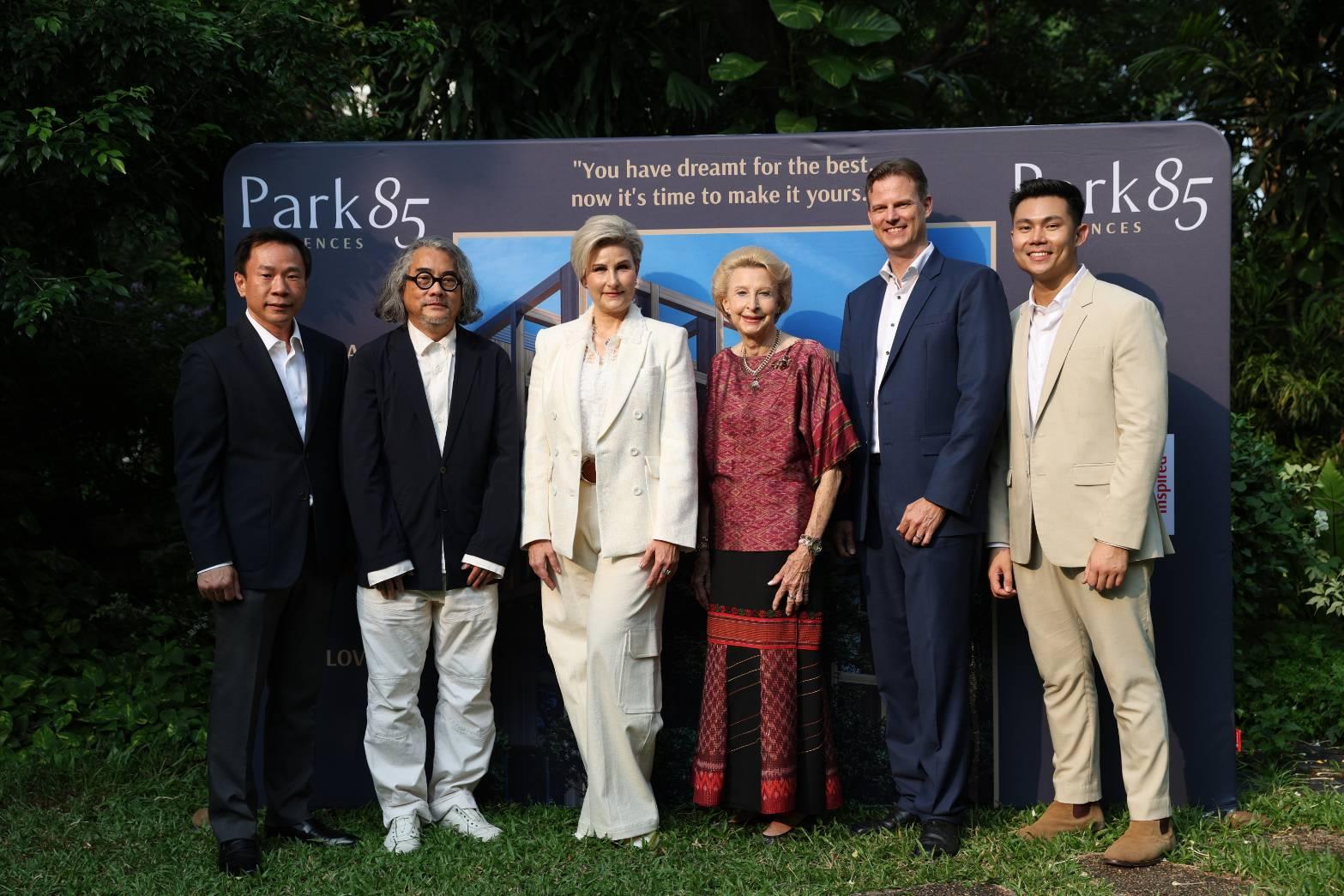 Designed by the renowned architectural firm Duangrit Bunnag (DBALP), Park85 Residences is destined to pursue an unparalleled quality of life for its residents. Employing world-class technology, the design aims to provide a distinctive and exclusive experience, catering to the lifestyle needs of those seeking an exceptional and one-of-a-kind way of living.
Fiona Rodel, a member of the third generation of the founding family of Bangkok Patana School and the project manager for Park85 Residences under Fander Helvetic Thai Limited, has disclosed that Park85 Residences is an extraordinary ultimate-luxury low-rise freehold condominium. It comprises two buildings, each rising to a height of seven floors and featuring a total of 47 units. The development is designed to provide residents with matchless privacy and a unique living experience, fostering a community that meets the needs of both small and large families. Park85 Residences is driven by the mission of enhancing the quality of life by seamlessly blending the best of both Western and Eastern cultures. This fusion mirrors the identity of its Thai-Swiss project manager, whose family heritage has embraced Thai culture across generations.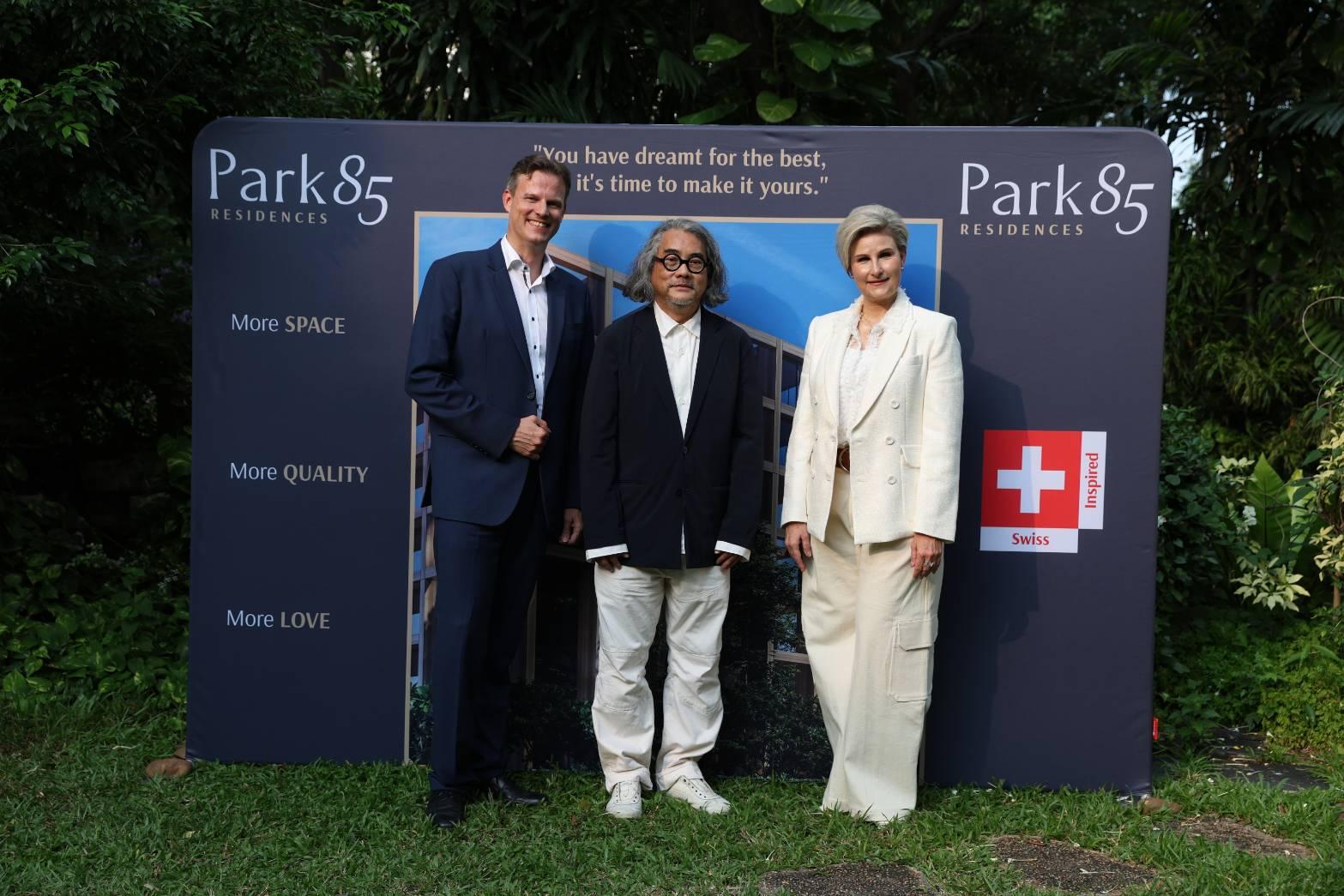 An essential highlight of the property is its prime location, situated at the connecting point of Sukhumvit Soi 85 and 87. This offers exceptional convenience for commuting, with easy access to major expressway entrances and exits, including those on Sukhumvit 50 and Sukhumvit 62. Additionally, it is in close proximity to BTS Bang Chak and BTS On Nut stations. Furthermore, the development is ideally located near prominent educational institutions and renowned international schools such as Wells, Bangkok Prep, St. Andrews and Bangkok Patana. It is also conveniently close to Samitivej, Sukhumvit and Ruamjairak Hospitals and the prestigious golf courses along Bangna Trat Road like Thai Country Club, among others.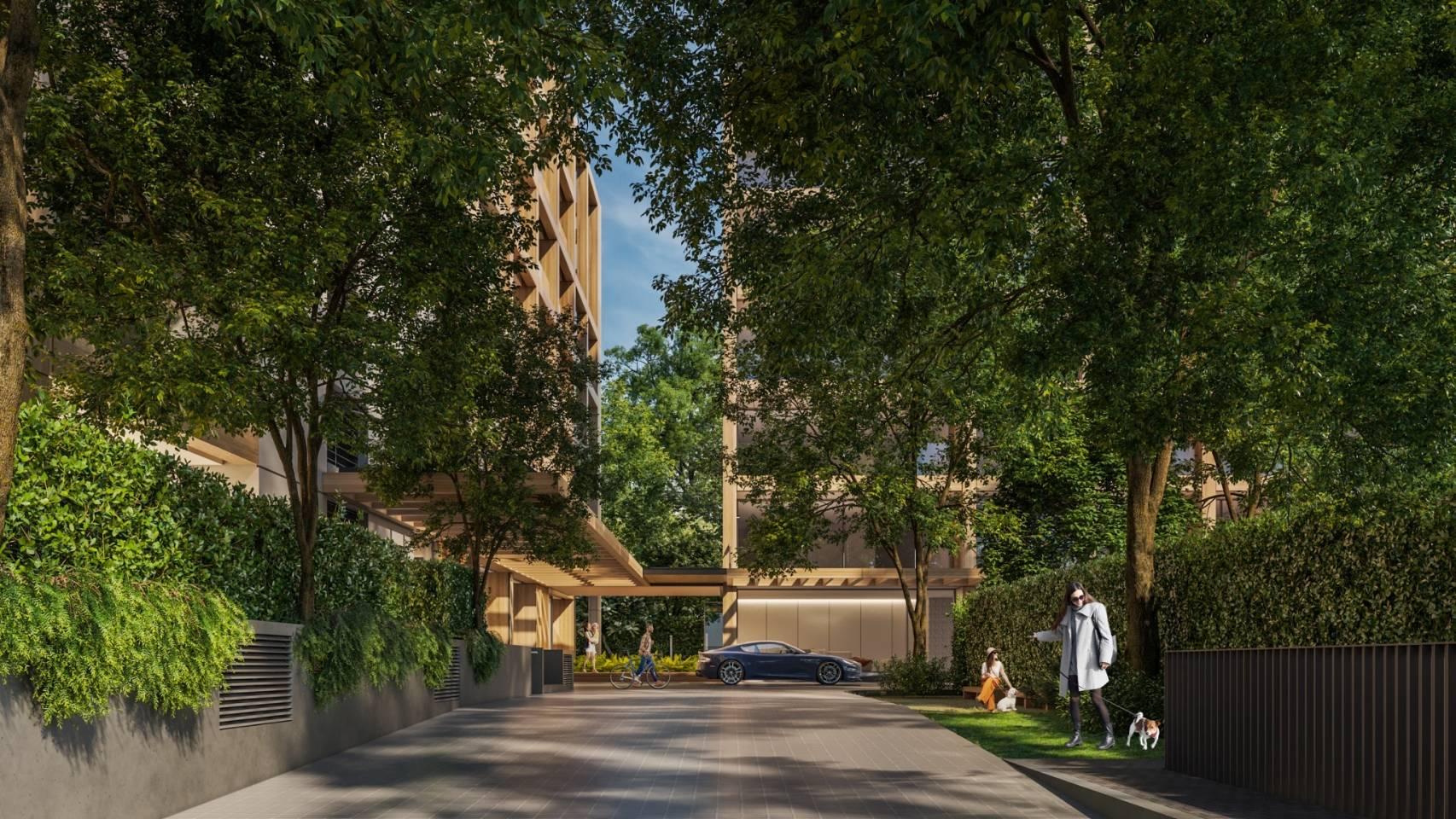 Park85 Residence offers MORE for Life through 3 pillars:
More SPACE for Life.
This focus on spaciousness ensures enhanced convenience and superior comfort, catering to the well-being of residents of all ages and accommodating both small and large families. The design of the unit sizes on each floor is thoughtfully crafted to offer a diverse range of room styles, allowing for a mix of characteristics. This design also prioritizes high levels of privacy, providing options ranging from spacious 1-bedroom units to luxurious penthouses. Moreover, every unit features a walkout terrace extending from both the bedroom and living room, connecting residents with the natural surroundings.
Among the array of unique amenities, Park85 Residences offers private underground storage units inspired by the Swiss tradition of having a dedicated storage area in the basement of homes. These storage rooms are equipped with air conditioning and an energy recovery ventilation system to maintain an optimal temperature, making them perfect for storing large sports equipment, luggage, and other items that require a specific storage environment. It can even be used as a hobby room.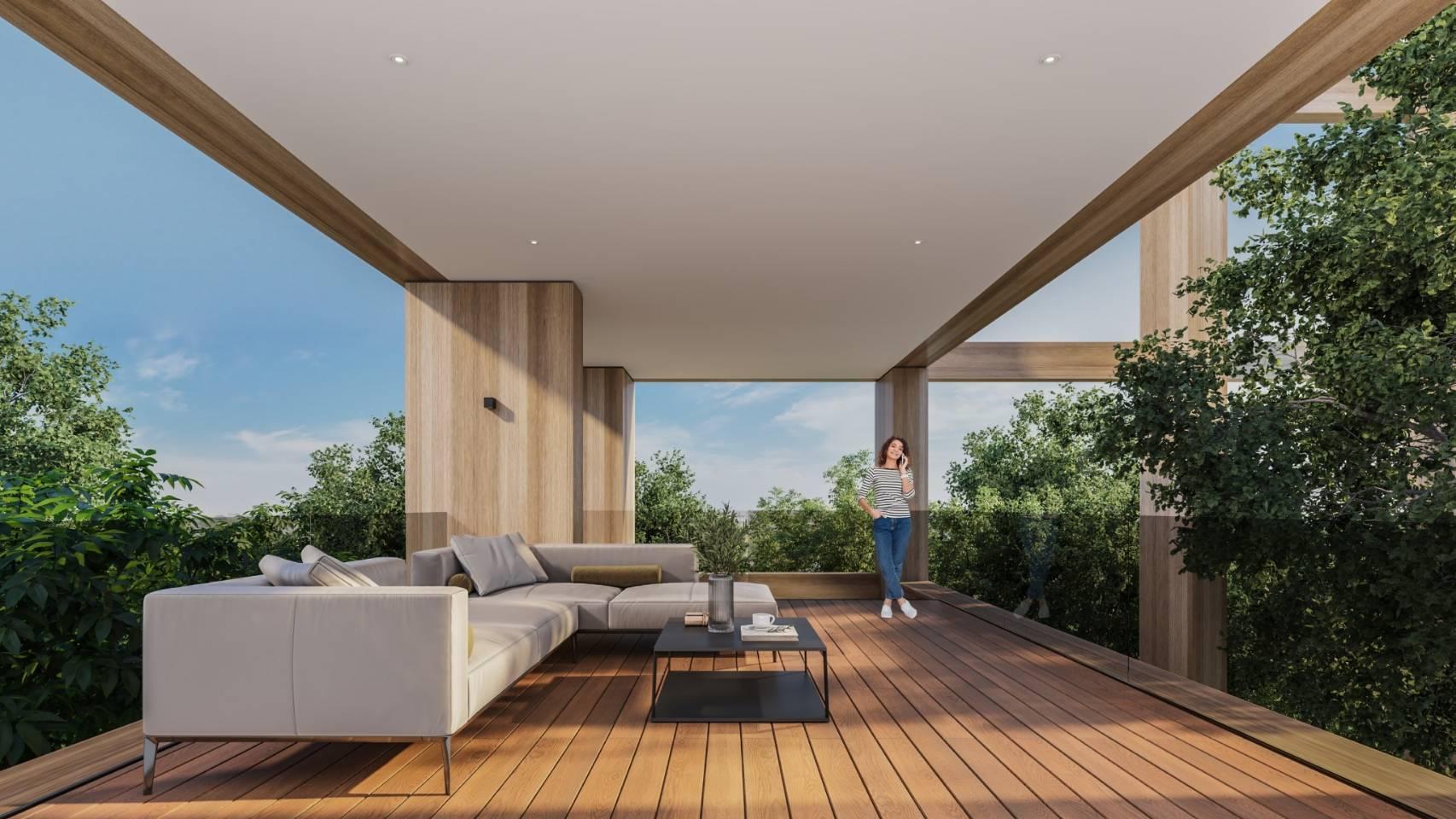 Furthermore, another exceptional feature is the wine & whiskey cellar, which adhere to high standards and can accommodate 50 bottles or more per locker. In addition to these features, Park85 Residences also offers convenient bicycle parking with the Velopa AG bicycle parking system imported from Switzerland, as well as a designated car washing area, ensuring that residents' special vehicles are well taken care of.
Moreover the project offers following features like ample Co-Working Space and a practical Delivery Drop-off Room next to the reception.
More QUALITY for Life.
The second pillar places an emphasis on cultivating a high standard of living and enduring happiness for residents. This commitment is manifest in the thinking and design of every aspect of living within the property, incorporating world-class innovation to respond to the lifestyles of every modern family. 
The project has obtained certification from the Thailand Institute of Nuclear Technology (Public Organization), ensuring a very low value of soil radon gas at the property, a major carcinogen that can be present in the air due to its release from ground-level sources. Moreover the project will be offering an advanced built-in air exchange system, which will ensure a constant flow of clean & fresh air for all units.
In addition, the property offers a unique option for residents seeking a peaceful escape in the form of "Digital Detox", enabling them to enjoy restful sleep without concerns about interference from electromagnetic radiation (electric and magnetic fields or EMF), which can result from portable devices, household appliances, and various electrical equipment within the home.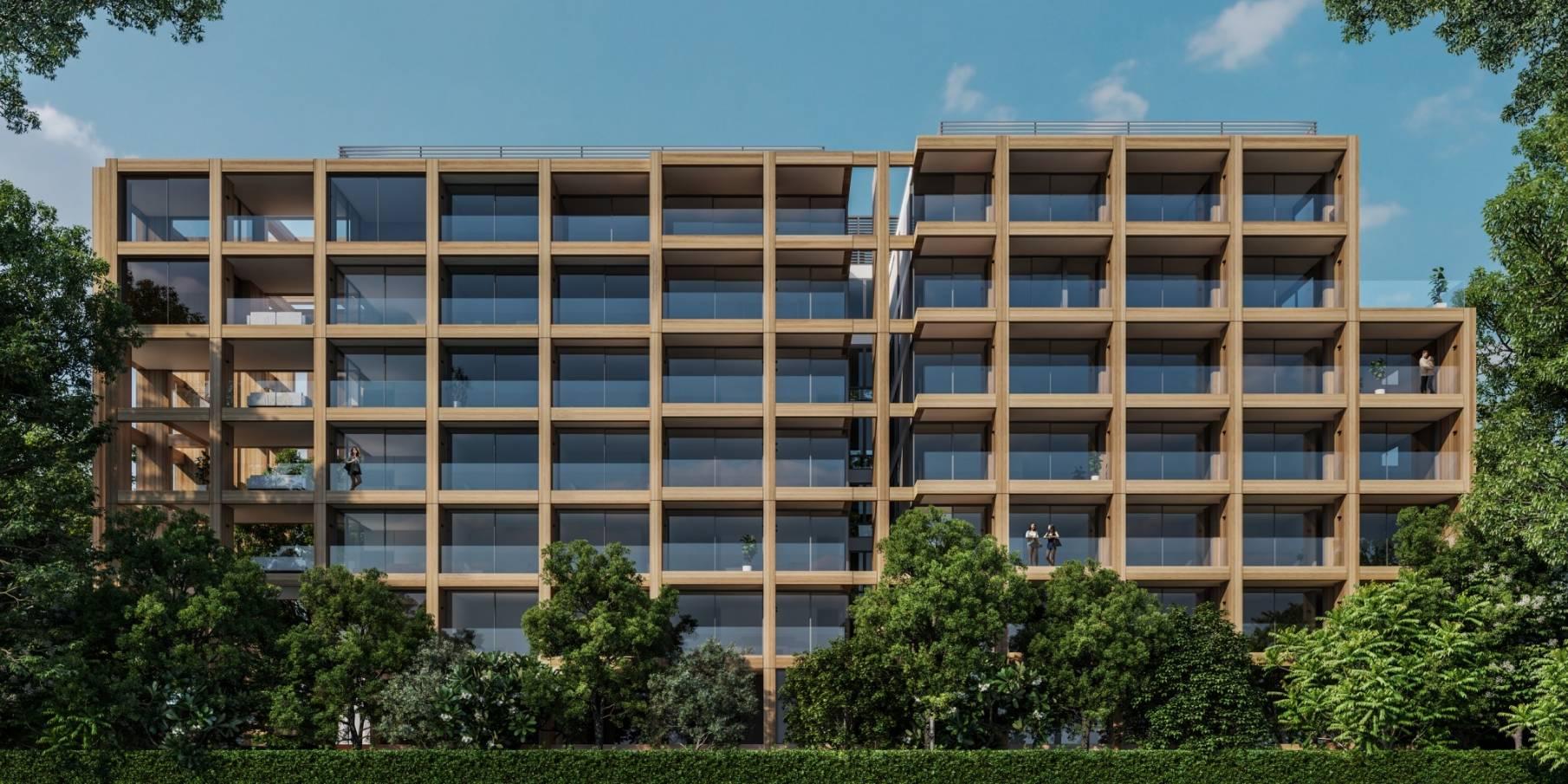 Moreover the project offers following features like Flood Protection, High-end Kitchen and Luxury European Lavatories.
More LOVE for Life.
The third pillar stems from the unique fusion of Thai and Swiss cultures, resulting in something truly exceptional. At Park85 Residences, there is a strong emphasis on fostering a sense of community that reflects the ambiance of a park. This "Park" concept encourages families and friends to come together, relax, live, and relish the beauty of nature, even within the bustling city environment.
To further support this, the project includes a versatile multi-purpose space designed for pets, allowing both pets and their owners to spend time together. In addition to placing a strong emphasis on extensive green spaces, Park85 has installed solar panels on the roof. These panels harness renewable energy from the sun and channel it into powering the common areas within the property.
Moreover, Park85 Residences caters to a multitude of needs by providing spacious community areas, ensuring wheelchair accessibility throughout the development, preserving a historic 150-year-old stone fountain from Switzerland, and offering ample EV charging stations that accommodate cars, motorcycles, and bicycles. Notably, it features probably the largest in-pool tree in Bangkok as well.
Join us in discovering a residence where your health and happiness are not just priorities; they're the cornerstones of our community. Welcome to a life of elevated living, where your well-being is our unwavering commitment.
Or as Fiona tends to say: "Welcome to the place we call Home. A place where you belong"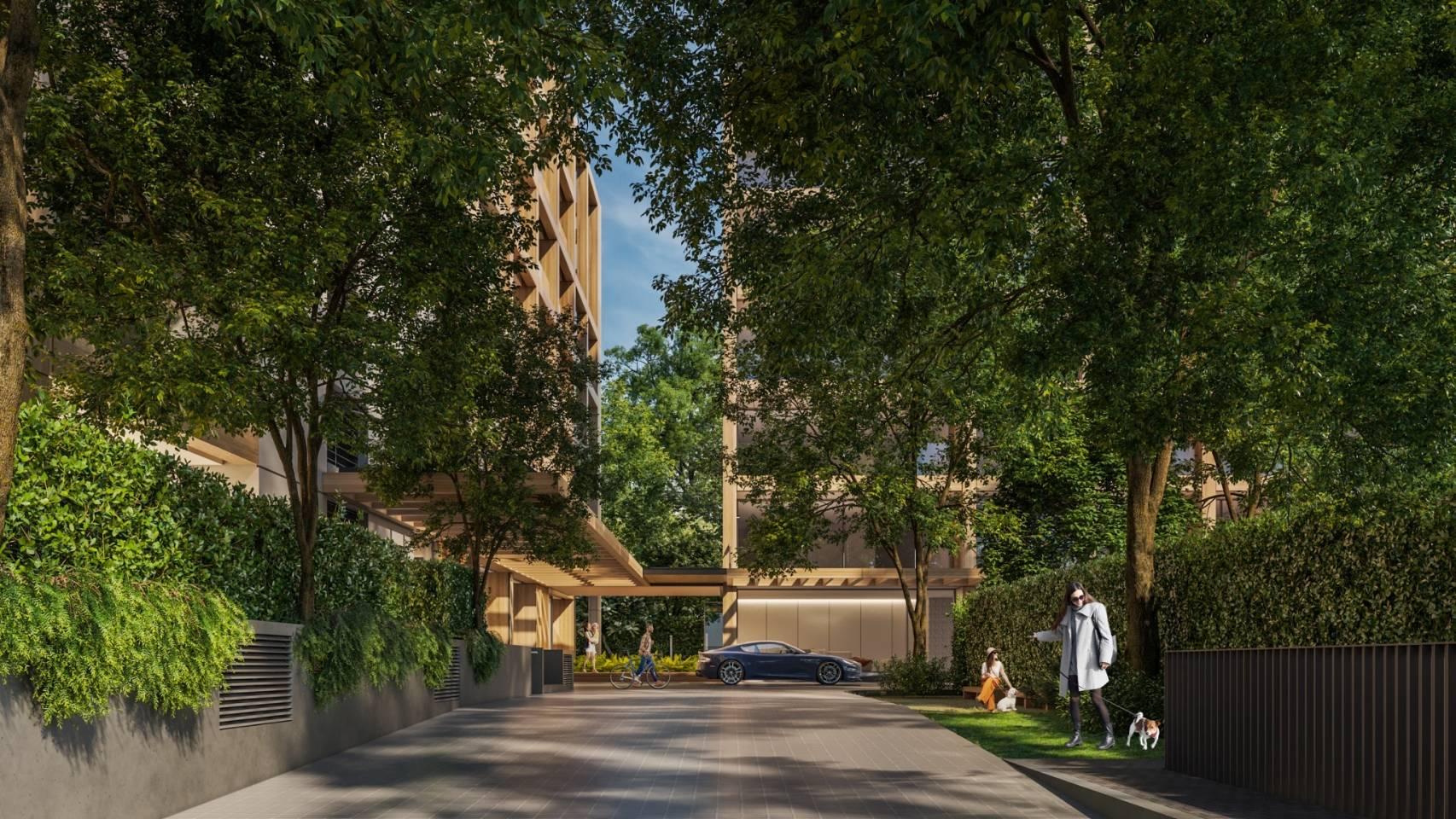 Nalinrat Chareonsuphong, managing director of Nexus Property Marketing Company Limited, which serves as the marketing and sales consultant for the Park85 Residences project, shared insights into the development. Nexus has been actively involved in this project for the past four years. Its distinctive quality in attention to detail and the unique blend of Swiss precision and an understanding of the Thai context.
This combination has given rise to an ultimate-luxury development that stands apart, with a clearly defined selling point and target customers in mind. The project is thoughtfully crafted to genuinely meet the needs of this consumer demographic, encompassing technology, functional living spaces, and a range of project amenities. It is firmly believed that Park85 Residences will open a new dimension of luxury, truly setting it apart as an unparalleled living experience. 
In the super luxury condominium market in the Sukhumvit area this year, there is a noticeable trend of continuous development by project developers who are consistently introducing new projects to the market.
These developers are competing in terms of project quality and selecting highly attractive locations as their primary selling points. It is also found that the current demand in the super luxury condominium market in the Sukhumvit area primarily stems from buyers who are looking for properties to live in, and this group includes both Thai and foreign individuals. In this segment, the average price per square meter typically exceeds 290,000 baht, with unit prices surpassing 20 million baht. 
"The intriguing aspect of the Sukhumvit 85 location is its peaceful and residential-friendly nature. Despite its tranquil atmosphere, it enjoys the convenience of expressway and electric train connections, enabling easy travel to different areas of Bangkok. Additionally, its proximity to educational institutions and nearby residential communities, as well as popular social hubs like Thonglor and Ekkamai, makes it an ideal location," said Nalinrat.
For more information, please visit our website at www.p85r.com or contact 0961859085 or contact@p85r.com.