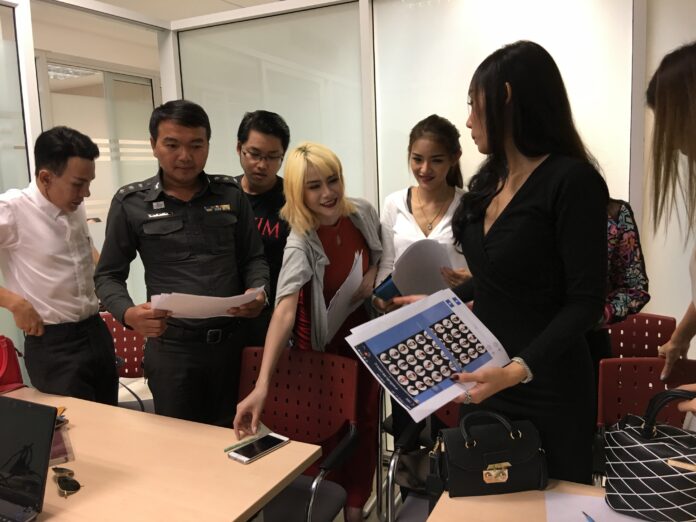 BANGKOK — Models for a popular men's magazine were unamused to see themselves in a message shared described as sex workers from a brothel recently raided by authorities and have filed a complaint with police.
Outraged by the image circulated over Line, seven Maxim pinup models went to the tech crime division Wednesday after their images were found in a gag message referring to the June 7 raid of Nataree Entertainment, where 15 underage girls and trafficked women were found among 121 sex workers there.
"These are the Nataree massage parlor girls that were arrested. Choose which ones you want to bail out!" read the message, which came with a photo of dozens of women.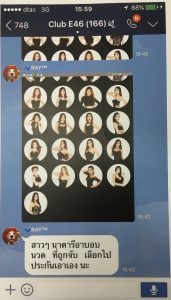 It turned out the women were not from Nataree, but Maxim magazine models. Seven of those shown filed a complaint asking the Technology Crime Suppression Division to track down and prosecute those responsible.
They included Nattada "Gigi" Ketanong, Nipakorn "Ploy" Phummarin, Ploypapat "Milk" Malyamalaya, Koraporn "Grace" Armartayathadi, Darunee "Oum" Srimueang, Warinthorn "Valen" Naksingha and Lalita "Natto" Ruengthong.
"I want the police to investigate and track down the people responsible," said Maxim editor Krittin Jikitsilaphin. He added that more models in the photo would file charges in the coming days.
Spreading "false information" on the internet is outlawed under the Computer Crimes Act. Cpt. Sombat Sombatyotha, who took the complaint, said police are investigating.
Related stories: