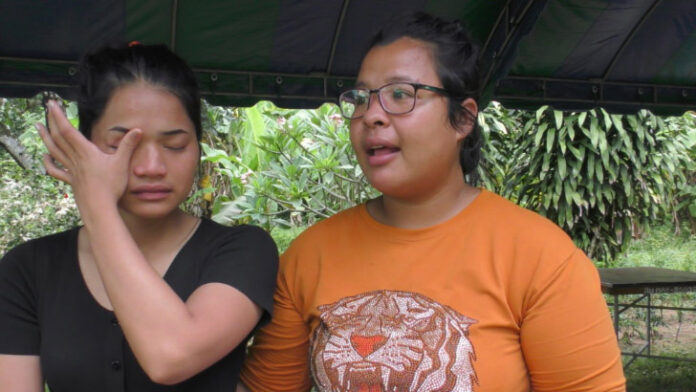 BANGKOK — The sister of the first man to be executed in nine years said Tuesday the family was not informed in advance and not given the chance to say goodbye.
Kanita Longji, 20, the younger sister of Teerasak Longji, whose execution last night signaled an end to a de facto moratorium on capital punishment, said her family was not told he would be put to death until after it was carried out.
"I don't understand and there was no advanced notification that he would be executed," Kanita told Matichon from her family home in Trang province. "In reality, family members should be notified if an execution is to be carried out… so the relatives can bid farewell."
Read: Officials Silent on Thailand's 1st Execution in 9 Years
Kanita said the family was planning to visit him Tuesday because her brother recently sent a letter asking for 2,000 baht. She defended her brother's crime as less severe than other crimes which drew lesser sentences, such as the 34 years recently handed down to two women accused of dismembering a young woman.
The family was preparing an Islamic funeral for 26-year-old Teerasak and said an air of sadness pervaded their home.
Teerasak was convicted of aggravated murder and sentenced to die for stabbing a 17-year-old man 24 times and stealing his phone and 2,000 baht cash. The crime took place in 2012.
The head of the Corrections Department has declined to comment on the circumstances behind the unexpected execution after nine years, during which royal pardons have routinely granted clemency. Department chief Narat Savettan said he would not make any comment beyond a statement saying it would serve as a deterrent.
Junta leader Gen. Prayuth Chan-ocha said Tuesday the execution was carried out in accordance with the law and the views of the general public, which supports the penalty, should be taken into account. Prayuth added that the execution would serve as a lesson and help bring peace and order to the country.