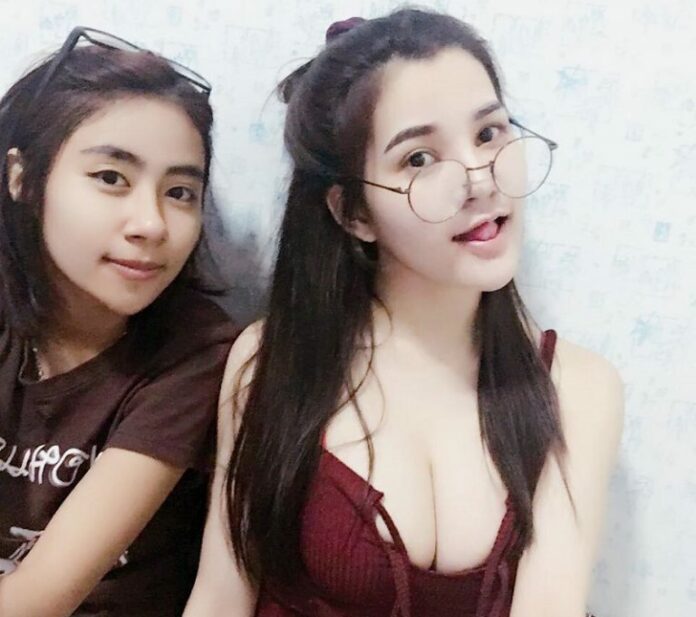 KHON KAEN — A year after they became objects of repugnance and desire for their salacious tale of sex, drugs and murder, three women and a man were convicted Thursday of murdering and dismembering a young woman.
Judges at the Khon Kaen Provincial Court took two hours to read the guilty verdicts against Preeyanuch "Preaw" Nonwangchai, 25; Kawita Ratchada, 26; Apiwan Sattayabundit, 29; for the second-degree murder of Warissara "Amm" Klinjui, 22, one year ago this month.
Preeyanuch and Kawita's original life sentence was reduced by two-thirds to 34 years and six months for their confessions. Apiwan was sentenced to 33 years and nine months.
"I want my granddaughter to hear the sentence today too. I hope they get the harshest sentence possible," Samran Piagaen, Warissara's 69-year-old grandmother said. She brought a photo of her granddaughter and lit incense outside the court.
Defense attorneys said they would appeal the convictions.
The investigation and subsequent media coverage became a case study in tabloid fixation for the emphasis placed on the personal lives of the suspects, with story after story publishing racy photos drawn from their social media personas.
The court ruled that Preeyanuch, Apiwan and Kawita had lured Warissara and assaulted her in a car to get revenge because they blamed her for the arrest of one of their boyfriends on narcotics charges.
They were cleared of first-degree murder because, the court reasoned, they considered letting her go and did not originally intend to kill her. At least not until Warissara is said to have made a threat that sealed her fate:
"If I survive, you die," she reportedly told them.
This prompted the three women to suffocate and strangle her to death with a plastic bag.
The court also delivered a guilty verdict against Wasin Namphrom, their male friend, for aiding and abetting in the murder. He drove the vehicle and purchased the concrete they used to hide Warissara's body after sawed her into pieces in a rented room.
He was sentenced to 23 years, four months and 20 days in prison.
Jidarat Porahomkun, Wasin's girlfriend, was sentenced to one year for buying one of the slain women's stolen phones.
Preeyanuch, Apiwan, Kawita and Wasin will have to jointly pay 1.1 million baht with interest of 7.5 percent over 17 years in restitution to Warissara's family, starting from the day of the murder, or May 23, 2017.
In court today, the accused were reportedly in high spirits, even laughing together. After their sentences were read, they ran to hug each other, forcing police to separate them.
Preeyanuch was the group's leader. Praphasiri Somsri, her older sister, said that she and her family would fight to get her sentence reduced.
"If you're not relatives you wouldn't understand how bad this feels. My sister isn't a cruel person," Praphasiri said. "We thought she was going to be sentenced to death for sure so we were very stressed. We are very happy with the results. It's like the honor of our family and one woman was won back."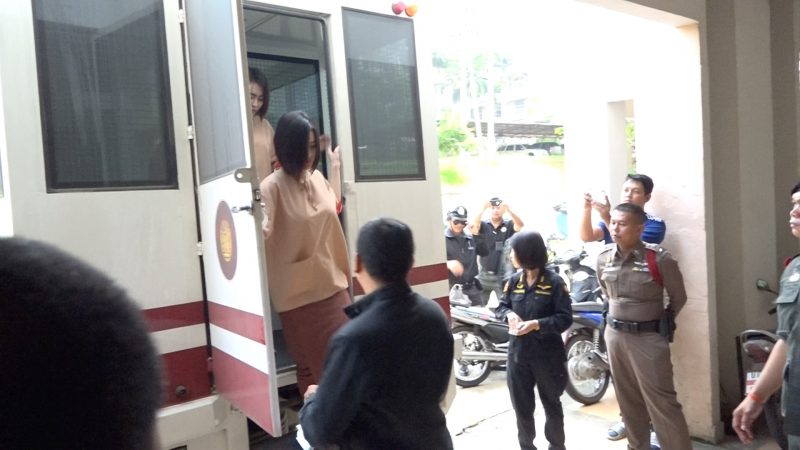 Related stories:
Controversial Coverage of 'Murder Babes' Raises Press Freedom Stakes
Did 90 Cops Really Arrest Alleged Dismemberment Trio?
Woman Dismembered For Revenge, Not Drug Trade: Police
Gruesome Murder Suspects Arrested in Myanmar, Extradited
3 Women Wanted in Grisly Murder Not Arrested in Myanmar
Dismembered Woman's Final Words: 'If I Survive, Then You Die'