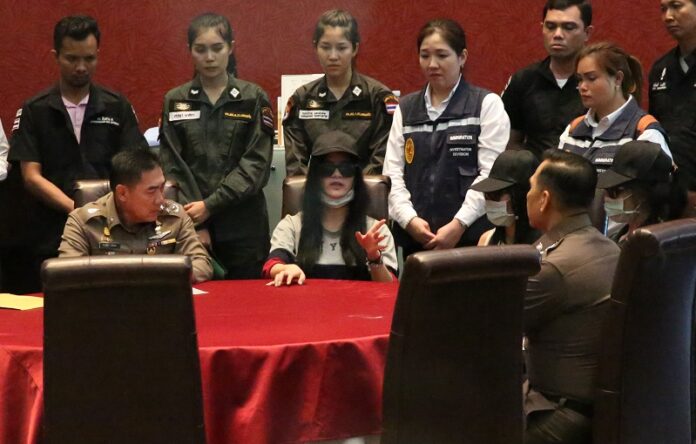 KHON KAEN — Three women arrested on suspicion of murdering and dismembering a former friend were led before throngs of reporters Monday for a ritual police "re-enactment" in the northeastern province of Khon Kaen after they reportedly confessed to the crime.
After the three were brought to Bangkok for a Sunday press briefing, police said 22-year-old Warissara "Amm" Klinjui was murdered as an act of revenge, and not a conspiracy involving transnational drug smuggling, as claimed earlier.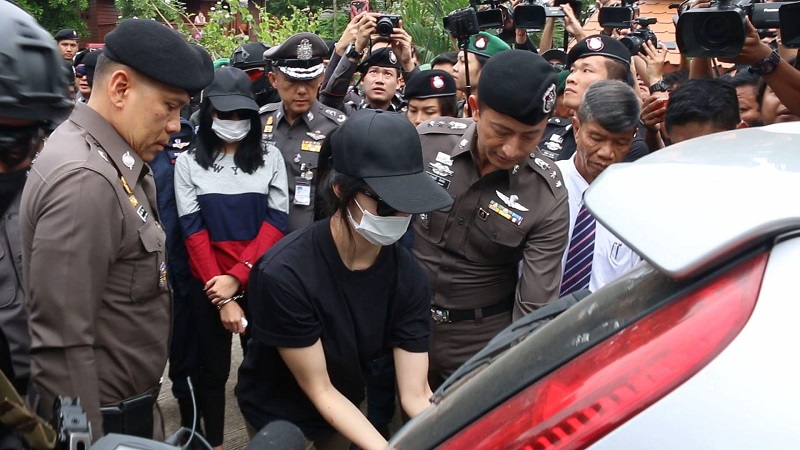 The national police chief said the three women had fled to Myanmar of their own volition and did not receive any assistance, as alleged ringleader Preeyanuch "Preaw" Nonwangchai often traveled to Malaysia and Singapore for work he only described as a "personal issue."
"She said she wanted to have money just like others. She has to take care of her parents," Gen. Chakthip Chaijinda said Sunday. "It was her personal issue."
Last week, a top official with the Narcotics Control Board said Preeyanuch, 25, worked for one of the biggest drug dealers in the same Myanmar border town she fled to, where she arranged for drugs to be sent back into Thailand to her friends. This speculation was fueled as Preeyanuch was seen posting a lot of photos showing a large amount of money along with luxurious lifestyle on her social media account.
But the police force said Sunday they were not pursuing that angle.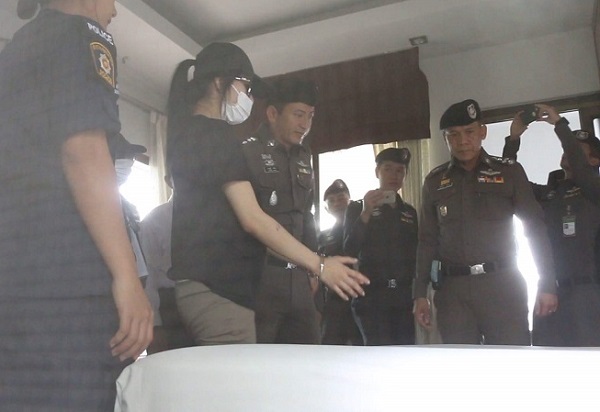 Read: Dismembered Woman's Final Words: 'If I Survive, Then You Die'
Preeyanuch, along with the two friends who went on the run with her – Apiwan Sattayabundit, 28, and Kawita Ratchada, 25 – were handed over to Thai authorities from Myanmar on Saturday night.
On Sunday, they were taken for questioning by the Central Police in Bangkok as the case, with its tabloid-ready grisly details and pin-up girl suspects – had become a national obsession during the past week, with the women accruing celebrity status.
Chakthip said Preeyanuch confessed to the crime and confirmed earlier reports that she was motivated by revenge because Warissara had implicated her and her boyfriend in drug-related crimes last year. Preeyanuch's boyfriend was sent to jail.
She said the revenge plot was launched after she ran into Warissara. She said she'd rented a car to take her parents out to eat but became very angry when she saw Warissara. She also said that she only meant to hurt Warissara, and the woman died during the assault.
Preeyanuch told police that a fourth suspect arrested earlier, Wasin Namphrom, 22, had helped her saw Warissara's body in two and place each half into large buckets they buried 60 kilometers from the place where they dismembered her.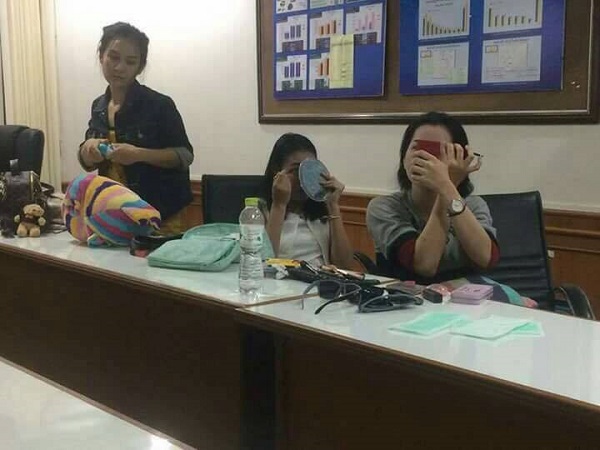 Following the trio's arrest, the public was outraged anew by photos of them allowed to smoke, do their makeup, walk unrestrained and pose for photos with officers circulated on social media. Many were furious about the way they were treated.
Chakthip on Sunday gamely suggested it was unnecessary to lock them up because police were confident they would not flee again.
The three were charged with premeditated murder and concealing a corpse.
https://twitter.com/nalikashine/status/871260914955292674
"Been following the news until the first day up until now, I've never talked about them. But seeing all of this, I can only say "It's not funny." #PreawDismemberment"
จ่ะ อีสัส อีกนิดนึงมึงเปิดขวดเหล้าฉลอง ที่มึงโดนจับเลยไหมหล่ะ หนังหี เดลียดอีสัสนรก #ฆ่าหั่นศพ #เปรี้ยว pic.twitter.com/6CcIKH23Lp

— อิอิ (@sao_worawit) June 3, 2017
"Yea bastard. Why don't you just open a bottle of whiskey to celebrate your arrest? Cunt, I hate you, hellbeast! #Dismemberment #Preaw"
Related stories:
Gruesome Murder Suspects Arrested in Myanmar, Extradited
3 Women Wanted in Grisly Murder Not Arrested in Myanmar
Dismembered Woman's Final Words: 'If I Survive, Then You Die'