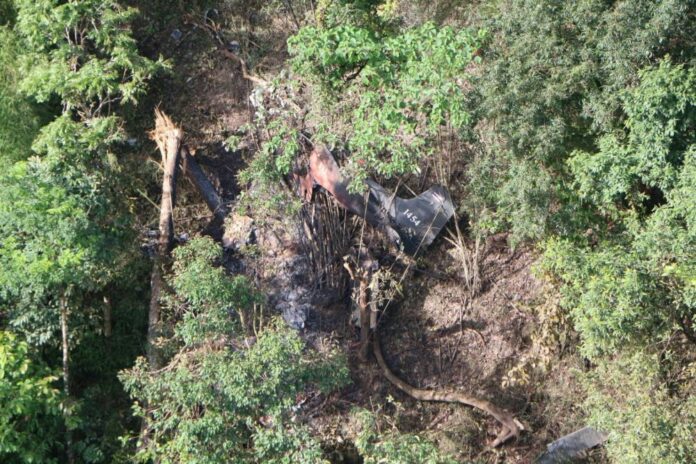 MAE HONG SON — The sole survivor of a plane crash in Mae Hong Son two weeks ago died from his injuries in hospital last night.
Sgt. Maj. 1st Class Nutchanan Kuankaew had sustained burns and fractured bones after the patrol plane him and his crew were flying in crashed. He died Tuesday night at Maharaj Nakorn Chiang Mai Hospital.
Read: 3 Killed in Mae Hong Son Patrol Plane Crash
Nutchanan's funeral will be held today through Friday at a church in his hometown in Phayao province.
On July 5, the six-seater Cessna-182 vanished from radars for several hours before its wreckage was discovered in a field in Baan Huay Pueng in Mae Hong Son's province.
Three troopers – Lt. Narupol Pukthong, Lt. Waroj Plangkratok and Lt. Kemmarat Duangkaew – died at the scene. Nutchanan was sent to the hospital.
Officials are still investigating the cause of the crash.
Related stories: