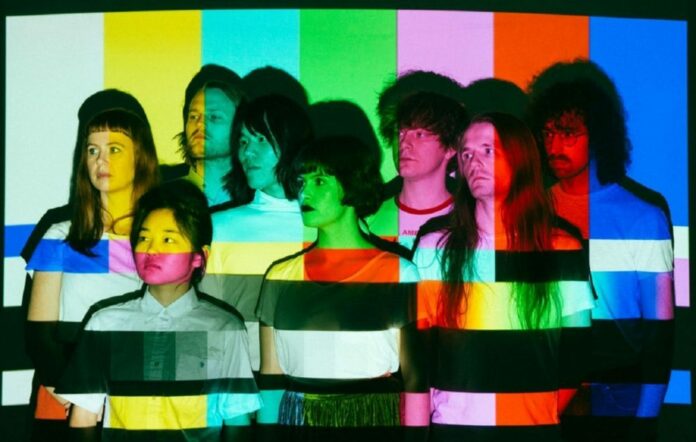 BANGKOK — A transatlantic "DIY pop production house" group is heading to a Bangkok stage with music and psychedelic visuals inspired by internet memes and pop culture.
For the first time, eight-member indie pop collective Superorganism will play Bangkok early next year, promoter Medium Rare Live announced Tuesday night.
Those who don't know them yet can check out "Everybody Wants to Be Famous," "Something For Your M.I.N.D." and "Night Time" below.
The concert will take place Jan. 13 at the newly renovated Live Area venue in Bangkok's RCA funzone. Tickets start at 990 baht and go on sale online.
The band was formed early last year via the internet. It comprises eight members from different countries including Japan, South Korea, England, New Zealand and Australia. They are lead vocalist Orono Noguchi and another seven who go by the nicknames Emily, Harry, Tucan, Robert Strange, Ruby, B, and Soul.