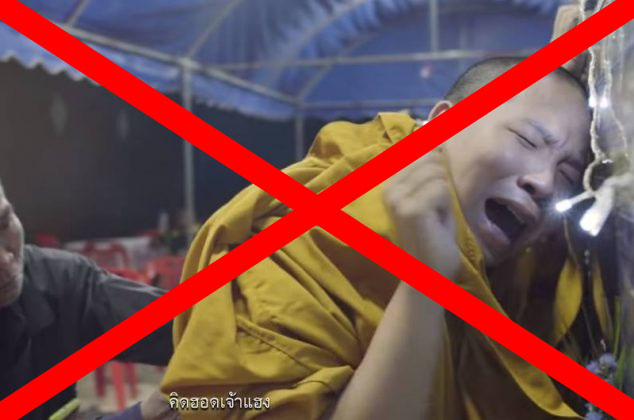 BANGKOK — A film set in Isaan was approved by state censors after its makers did away with what they say was its most powerful scene: A monk bawling over his ex-girlfriend's coffin.
After cutting out the brief scene in which monk Phra Siang despairs at his ex-girlfriend's funeral, "Thi Baan The Series 2.2" was approved Thursday by the National Film and Video Committee. It will premiere Saturday in cinemas nationwide rated for audiences over 15.
Read: Censors Pulled Thai Film Due to Crying Monk Scene
On Tuesday, the filmmakers announced the film had not passed the board because it contained "sensitive" content about Buddhism. The film's release was indefinitely postponed at the time.
The film, shot in Isaan, is directed by 27-year-old Surasak Pongsorn from Isaan's Sisaket province. He said the team put in hard work to shoot the scene.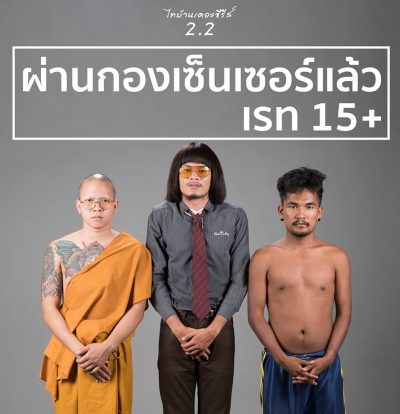 "We prepared for this scene one day and took two days to shoot it because we hoped it would be the saddest part of the film," Surasak wrote, adding that they had to "beg" a homeowner for permission to shoot the funeral scene as it is considered bad luck.
"If this scene needs to be cut out, I'm okay," Surasak continued. "But I gotta admit that the film won't be as perfect as it was meant to be. I feel sorry for the fans who won't be able to watch the scene, which is supposed to represent the film's climax."
"Thi Baan The Series 2.2" was initially scheduled for release in theaters today before it was pulled.
Although the crew agreed to delete the scene, representatives of the Thai Film Director Association on Wednesday demanded the censor board use consistent standards when reviewing movies. They also said the move damages the artistic value of films for audiences.
"The cinematic work will be ruined because that scene is so emotional," said Thanit Jitnukul, association director. "If the scene is cut out so it can be shown in cinemas, it is once again means Thai audiences get to watch a film that isn't its best. This has happened many times before."
Related stories:
Censors Pulled Thai Film Due to Crying Monk Scene