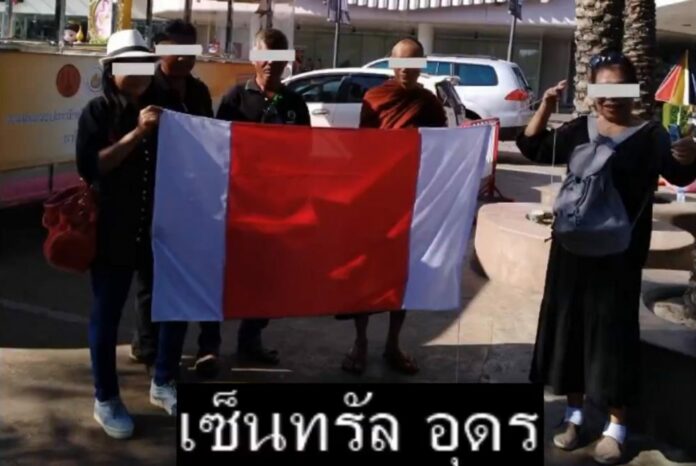 BANGKOK — Deputy junta chairman Prawit Wongsuwan said Friday a Thai republican group believed operating from Laos should not be taken seriously.
Gen. Prawit's assessment of the underground network came after a meeting with the Laotian defense minister earlier today. Prawit said Gen. Chansamone Chanyalath confirmed the republicans are based in his country.
Prawit said Chansamone told him the cell consists of only a small number of people.
"Their movement is not worrying because they cannot do anything," Prawit, who also serves as Thailand's defense minister, said at a news conference. "They can only be a nuisance. They don't have any force."
Prawit added that Chansamone assured him Laotian authorities are looking into possible action against the group, which calls itself the Organization for a Thai Federation.
Calling for a republic is widely considered a crime in Thailand, where the constitution dictates that the country is ruled by a monarchy.
In September, at least four people were arrested for possessing black T-shirts emblazoned with the group's symbol. On Wednesday police questioned two men who wore the T-shirts in public before releasing them without charge.
The pro-republic organization continues to publish videos advocating its cause on YouTube. In one recent video, the group called on supporters to don black shirts this past Wednesday, a public holiday dedicated to King Rama IX, as a show of strength.
The group also posted photos purportedly showing its supporters wearing black on that day in shopping malls like MBK, Mega Bangna and The Mall Bangkapi.
One photo shows a group of people, including a monk, unfurl a republican flag at a a shopping mall in the northeastern province of Udon Thani.