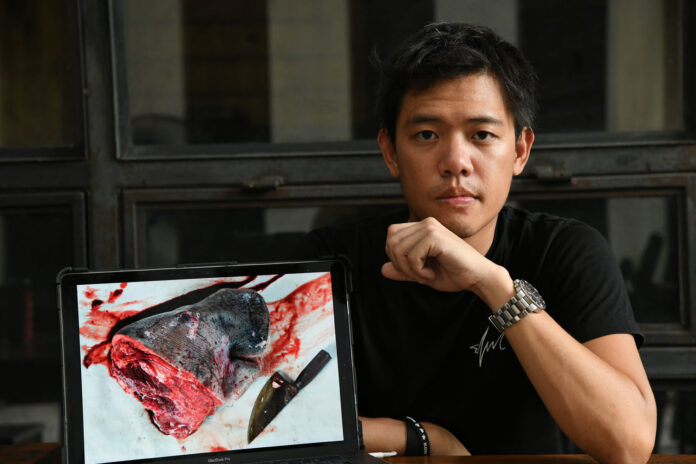 Thais have a reputation of having little care for the environment – an image of a double-bagged banana from 7-Eleven comes to mind, and Thailand is literally the sixth worst plastic polluter of the oceans.
Yet the following are moments in 2019 when Thais, or those residing in Thailand, stepped up for Mother Earth as the world's eyes are on Thailand for being more green. Even Pope Francis, during his visit in November, urged Thais to take care of our "much-abused common home.
2
Shin the Marine Conservation Photographer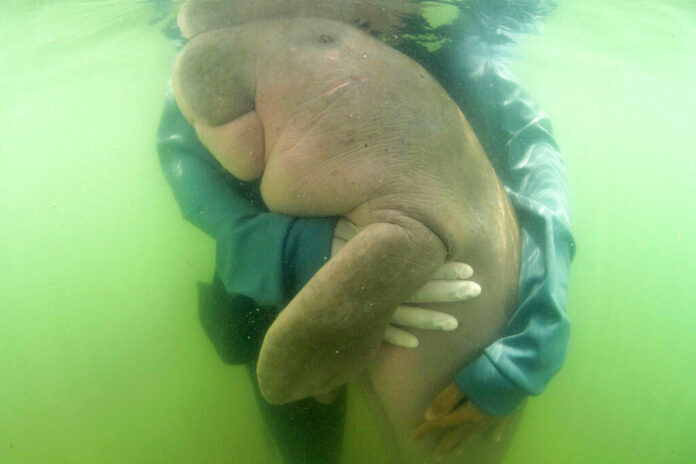 In this Thursday, May 23, 2019, photo, an official of the Department of Marine and Coastal Resources hugs Marium, a baby dugong separated from her mother, near Libong island, Trang province, southern Thailand. The baby dugong that has developed an attachment to humans after getting lost in the ocean off southern Thailand is being nurtured by marine experts in hopes that it can one day fend for itself. Photo: Sirachai Arunrugstichai via AP
Raging against the machine of government and industry indifference to ocean pollution is Sirachai "Shin" Arunrugstichai, the country's foremost marine conservation photographer. Shin spends most of his time out of Bangkok where even in the most remote locations, he finds plastic choking sea animals, trawlers dragging bycatch, and other depressing photos.
His most famous photo in 2019 was of Marium, an orphaned dugong who was taken in for care by experts. Marium later died from plastic ingestion, sparking nationwide outrage and calls for action.
Read: Thailand 'Prostituting Its Resources,' Says Top Nature Photographe
Some Thais saw the unending use of plastic as an opportunity to divert at least some of the waste away from the oceans. Wat Chak Daeng in Samut Prakan, for example, processes plastic waste to make monk's robes. 
There's also Dominic Puwasawat Chakrabongse, a full time activist at Precious Plastic Bangkok, which collects plastic bottle caps to shred, melt, and reshape into new products. 
Read:
Precious Plastic: Recycling Bangkok One Bottle Cap At A Time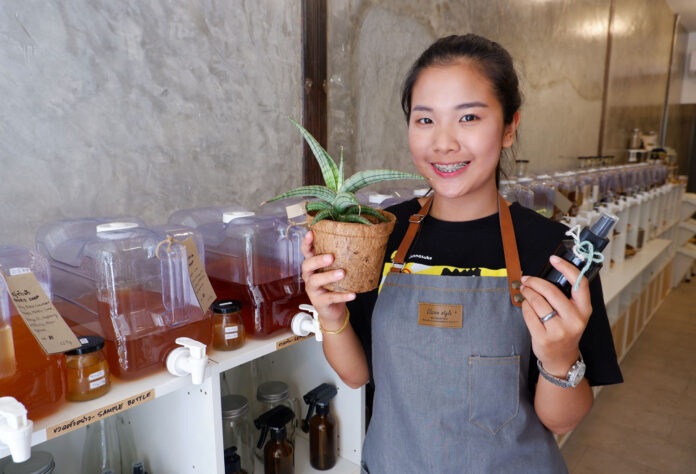 An employee at Normal Shop Bangkok.
Ecology-minded entrepreneurs are setting up refillable bulk stores in their neighborhood to encourage people to cut down on using plastic packaging. In 2019, we saw stores mushroom across the country, not just in Bangkok. Here's our comprehensive refill shop list.
That's not all – some expats are also pioneering clothing swaps to cut down on fast fashion waste. In June, the country's first-ever zero-waste cocktail contest was held, trying to merge going green with getting tipsy.
Read:
Every Eco-Friendly Refill Shop in Thailand (So Far), in 1 Interactive Map
Bangkok Clothing Swap Makes Fashion Sustainable
Bartenders Put Everything Into Zero-Waste Cocktail Competition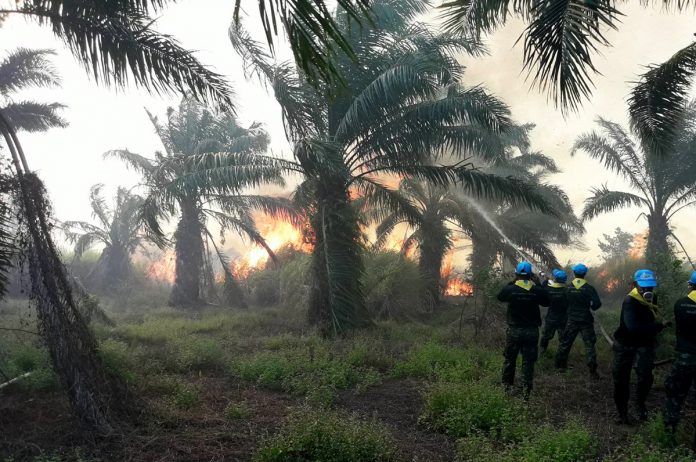 Officials try to extinguish a fire at Pa Phru Kuan Kreng on Aug. 20, 2019.
Rangers, the unsung guardians of the forests and wildlife, get a rare high-profile recognition in July when Leonardo DiCaprio himself thanked Thai forest authorities for bouncing back Indochinese tiger numbers in Huai Kha Khaeng Wildlife Sanctuary. 
And when the Amazon was burning in August, Thai rangers worked to extinguish fires in Nakhon Si Thammarat, which destroyed more than 14,493 rai, or 2,318.88 hectares of forest and farmlands.
Read:
Leonardo di Caprio Thanks Thai Authorities for Rebounding Tiger Numbers
Weeks of Fire Destroyed Almost 14,500 Rai of Forest and Farms in Southern Thailand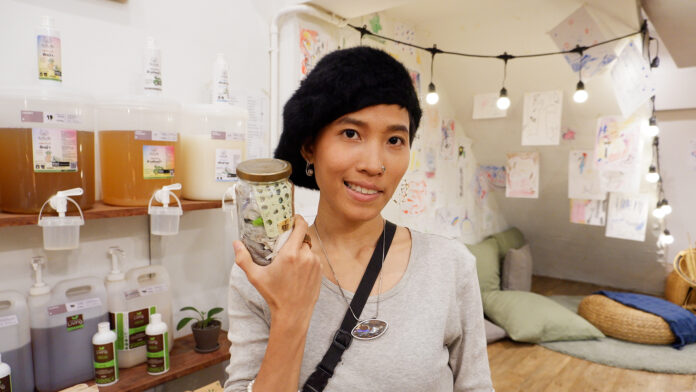 Environmental blogger Maneechanate Sammanee holding a glass jar on July 19.
All in all, caring about the environment definitely went mainstream in 2019. Even actor Alex Rendell used his star power to raise awareness for environmental problems by holding camps for kids to get in touch with nature. 
On top of that, ordinary Thais from all walks of life are becoming more environment-conscious and facing the unique social hurdles of going zero waste in Thai society. Like battling vendors who get annoyed if you bring your own container.
Read: 
The 'Sabai Sabai' Way to Go Zero Waste in Thailand
Alex Rendell: From Child Actor to Environmentalist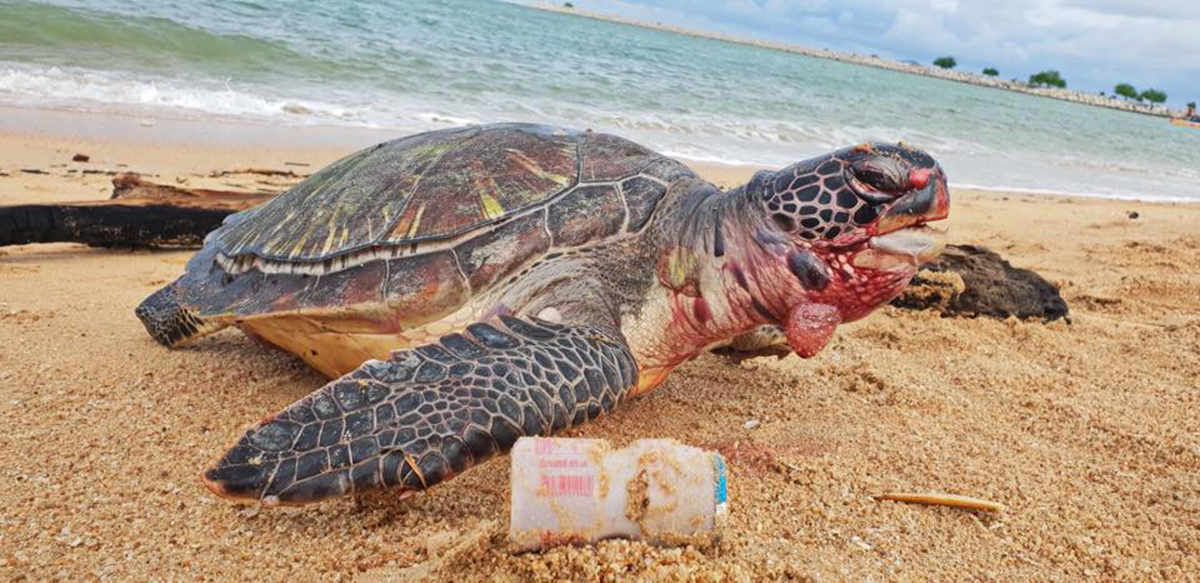 Bonus: For World Turtle Day in May, we compiled a list of how to donate to aid Thailand's turtles, from ones injured by being run over by cars to those festering in temple ponds and those choking in the ocean. 
Read: How To Save Thailand's Turtles, Make Merit On World Turtle Day