Chiang Mai held a merit-making ceremony to celebrate the 727th anniversary. The event was held to pay respect to the founders: King Mangrai, King Ngam Mueang and King Ram Khamhaeng. Thethree kings founded the city on April 12, 1296, which is the start of the Songkran Festival in Chiang Mai, which lasts until April 15.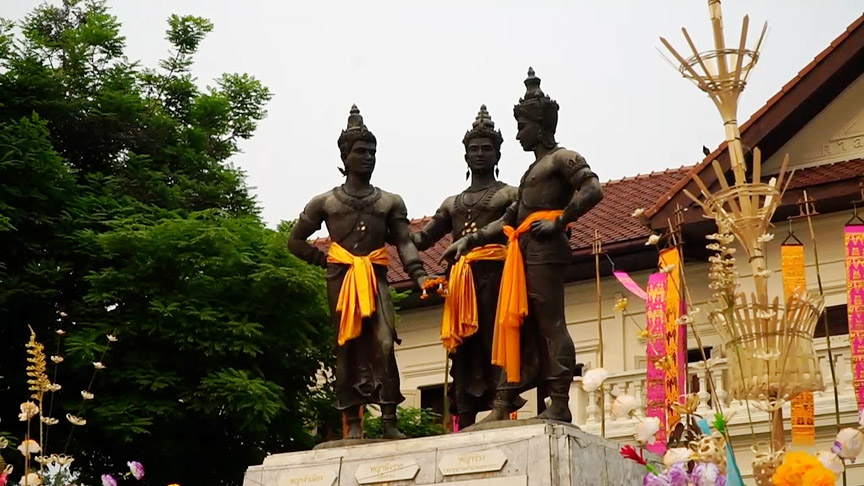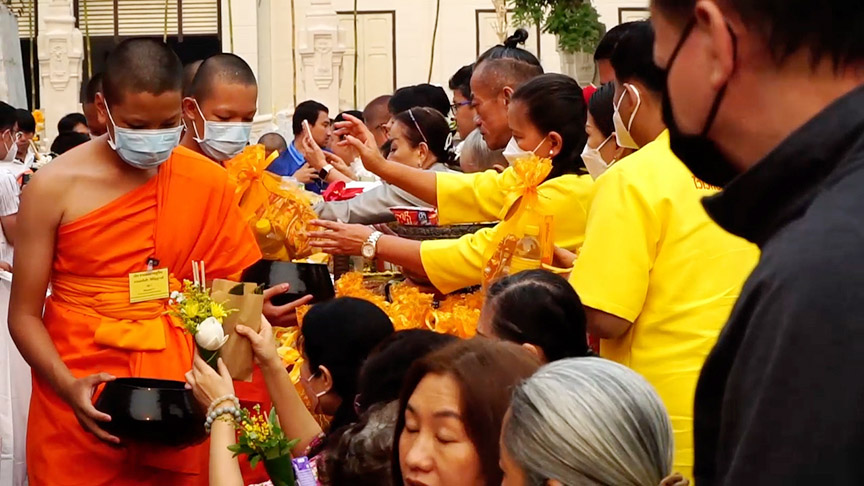 Nirat Pongsitthithavorn, the governor of Chiang Mai, who presided over the event, offered food to the monks along with locals and tourists at the Three Kings Monument in Mueang Chiang Mai district, Chiang Mai province.
Later, he opened the King Mangrai ceremony hosted by the Muang Rak Chiang Mai Community Network. There was a traditional parade with traditional dancers, attended by of more than 500 people aged from 4 years to 80 years in traditional costumes.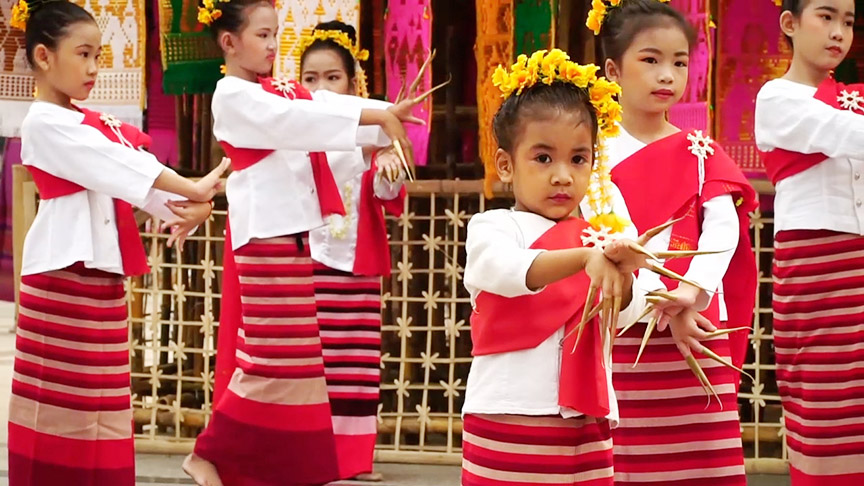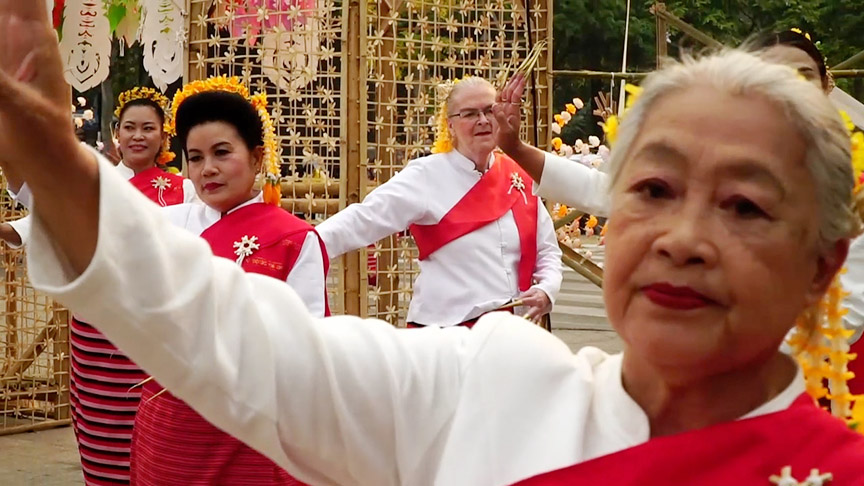 However, Songkran in Chiang Mai is overshadowed by the forest fire crisis this year. The Centre for the Prevention of Forest Fires, Smoke and PM 2.5 reported that 327 fire sources were found in the national forest area and protected areas.
Phrao district ranked first with 65 hot spots, and Chiang Dao district followed with 62 hot spots. Mae Chaem district had 31 hot spots. The total number of hot spots since 1 January 2023 is more than 10,587 points.
Officials of various departments have been directed to take care of forest fires in 25 districts in Chiang Mai and they will not take leave during Songkran.