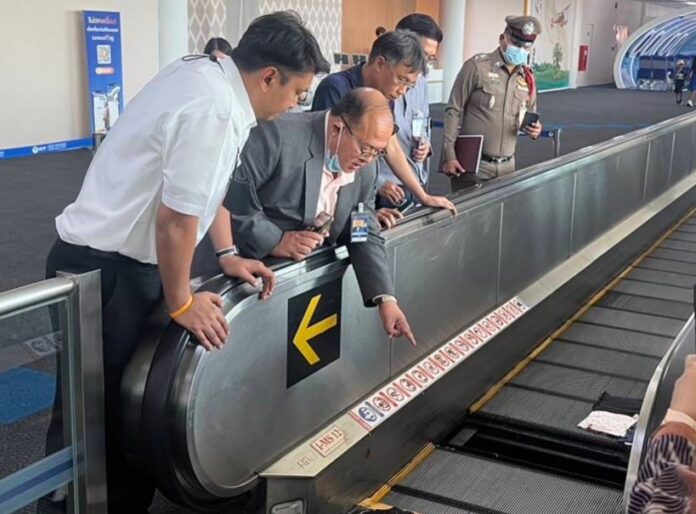 BANGKOK — The operator of Don Mueang Airport on Saturday said an investigation is underway after a woman got stuck in a travelator and lost her lower left leg.
Airports of Thailand (AOT) president Kerati Kijmanawat said a committee, which includes engineering experts, the travelator manufacturer, and relatives of the victim, has been formed to investigate the accident with the results expected within 15 days.
All of the moving walkways in the airport, which have been in service for almost 27 years, were also closed for a month while safety inspection was being conducted, he said.
"The travelator was overhauled in 2015," Kerati said. "They were regularly maintained. If there is a fault in the machinery or maintenance, the Hitachi company must be held responsible as the manufacturer."
Experts believed the accident could have been caused by a broken yellow comb plate that typically covers the edge where the moving walkway ends.
"Something could have stuck the comb plate, causing the wheels of the suitcase to become trapped in the travelator and break the plate," Boonphong Kitwattanachai, a mechanical expert from the Engineering Institute of Thailand said after inspecting the scene.
"The debris could have fallen into the mechanism and lifted up a pallet, opening a gap wide enough for a leg to slip through."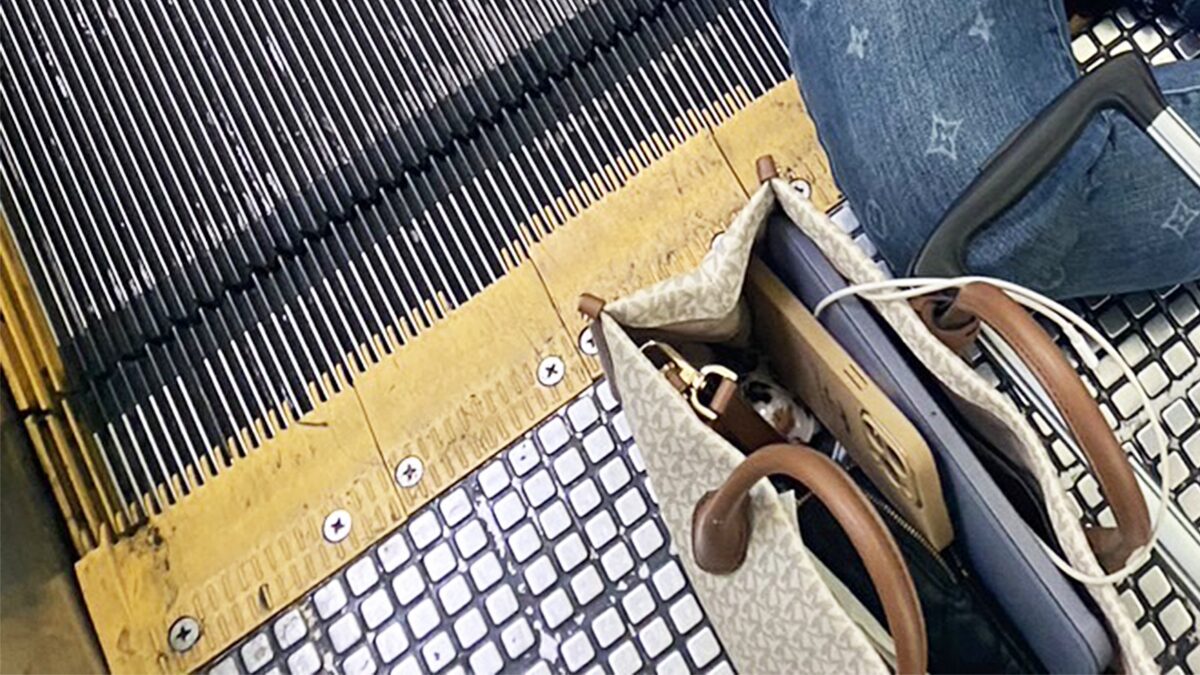 Boonphong said the travelator was operating normally and regularly received maintenance checks, though it would take up to 20 seconds for the safety sensor to activate and halt the machine.
The son of the 57-year-old passenger, who was on her way to her Thursday morning flight to Nakhon Si Thammarat province, said his mother is recovering after a surgery was carried out. He hoped his mother would be able to walk again after rescuers had to have her leg amputated in order to remove her from the scene.
"My mother recovered from the first round of surgery, which went seemingly well," Kit Kittirattana wrote on Facebook. "Her heart is getting stronger. She told me she will keep fighting. She will be able to walk again."
While the family appreciated the airport's pledge to compensate the woman for the partial loss of her left leg and bear her medical expenses, they questioned why the initial response was rather slow.
"My mother said she was walking normally, but when she reached the end of the travelator, one of the pallets collapsed and trapped my mother's leg underneath it," Kit said. "She saw it took quite some time until the rescuers arrived. If help came early, my mother would not have lost her leg."
"Every second that she stuck in the machine was the most painful moment of her life."
_____
Related news:
A Female Passenger Loses Her Leg in Shocking Accident at Don Mueang Airport