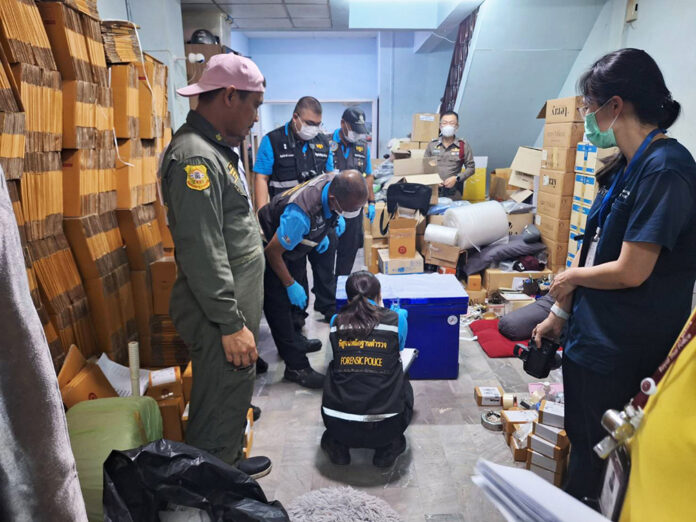 Violence against women and children that leads to death is a hidden problem in Thai society. This includes the recent report that a 12-year-old girl in Bangkok, abandoned by her biological parents, was beaten to death by a man who had raised her.
On Tuesday, July 4, Police found the body of a 12-year-old girl in an insulated ice box covered with plaster and soil to hide her in a house in Bangkok's Soi Phaholyothin 48, Anusawari Subdistrict, Bang Khen District. This is a 2-storey townhouse that has been converted into an online packing factory.
@khaosodenglish Police found the body of a 12-year-old girl in a house in Bangkok's Soi Phaholyothin 48, Anusawari Subdistrict, Bang Khen District. The girl's body had been put in an insulated ice box and covered with plaster and soil to hide it. The body was covered in deep wounds on its face and torso. The doctor initially assumed she died roughly 48 hours ago. A 29-year-old man, the husband of a woman who adopted this child from a distant relative, used a baseball bat to rage until the child died. #crime ♬ original sound – Khaosod English
The body was covered with deep wounds on the face and torso. The doctor initially assumed that she died about 48 hours ago.
Apinya Saenpoch, 24, the informant, said the girl was the daughter of her relatives. The girl had not lived with her parents since she was 7 years old. She did not attend school and lived with Apinya's sister, Mint, 30, and her husband, Yuttana, 29. The girl called them aunt and uncle.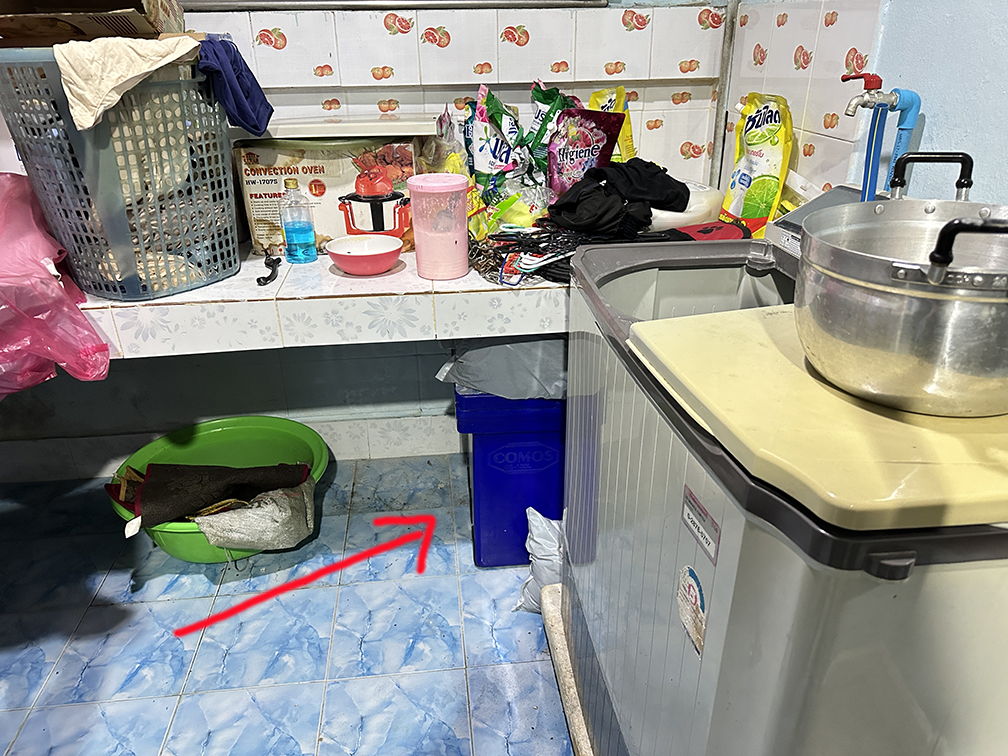 Apinya heard from her older sister and Yuttana that the girl was stubborn and liked to steal things in the house. She was punished several times. However, each time she was punished, she became even more stubborn. Apinya said Mint talked to her about solutions, but she did not find any.
By 7 p.m. on July 3, Yuttana and Mint drove to Apinya's house. Yuttana confessed that he had hit the girl with a baseball bat out of anger because she had stolen supplementary food he needed to pack and send to customers. The girl had been dead since 1 a.m. July 2.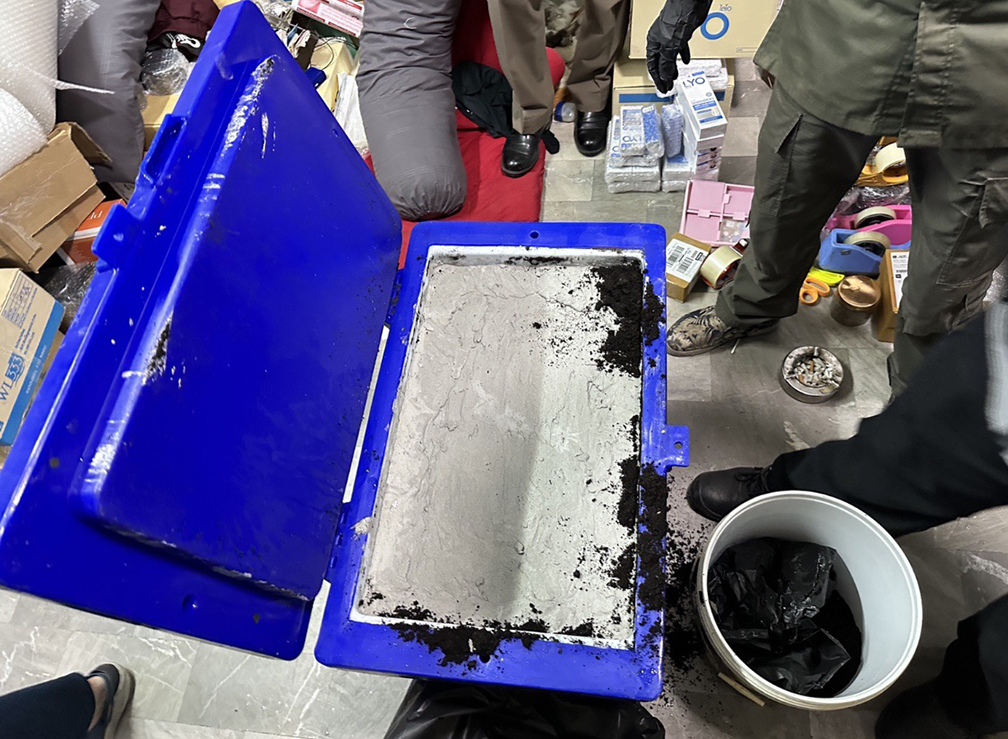 He admitted that he wanted to shred the body but did not dare to do so. He decided to buy a large plastic container to put the body in. He applied cement all over and filled the hole with soil. Then he and Mint drove to her place and asked her and Mint to call the police.
Apinya and Mint said they have not been able to reach Yuttana since then. Police have already summoned Mint for questioning. The police also turn the body over to the coroner for examination while they rush to find Yuttana for prosecution.
Yutthana's friend, Phongsathorn Daengpradab, 30, stated in an interview with Khaosod Online that Yutthana came to his home at 3 a.m. on July 2 to ask for and borrow equipment such as drills, cutting knives, metal saws, and huge pots, which he did not have. Yutthana then borrowed a saw to cut wood for a moment before returning it, stating it couldn't be used, and didn't pick up anything else.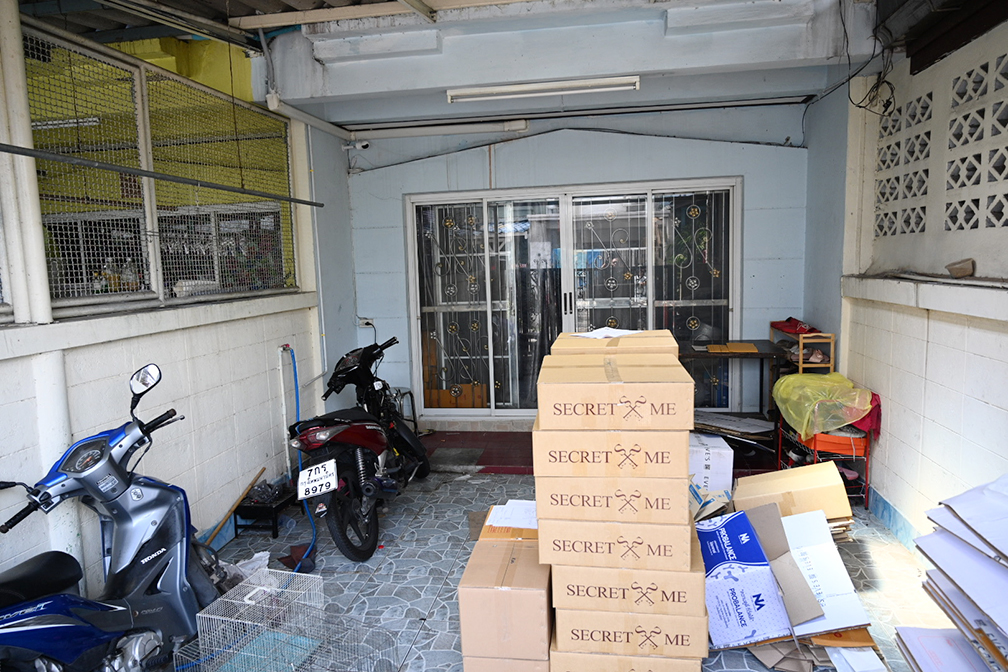 "Yutthana called me again on July 3 and stated that he would never meet me again because he murdered the girl. I responded, Do not joke; are you on drugs? I am aware that he occasionally used narcotics. He admitted that he did kill the girl because he was furious that she had eaten the delivered goods."
"Mint also told me all about how Yutthana hit the girl first, then stomped, then dragged her to the middle of the house and continued to stomp. Until the girl had stiffness, he still beat her again until she was still and didn't raise her hand to protect herself anymore. Yuttana then checked whether she was dead or not, and it turned out that she was dead. Both of them were shocked. They sat and cried in the house," said Phongsathorn.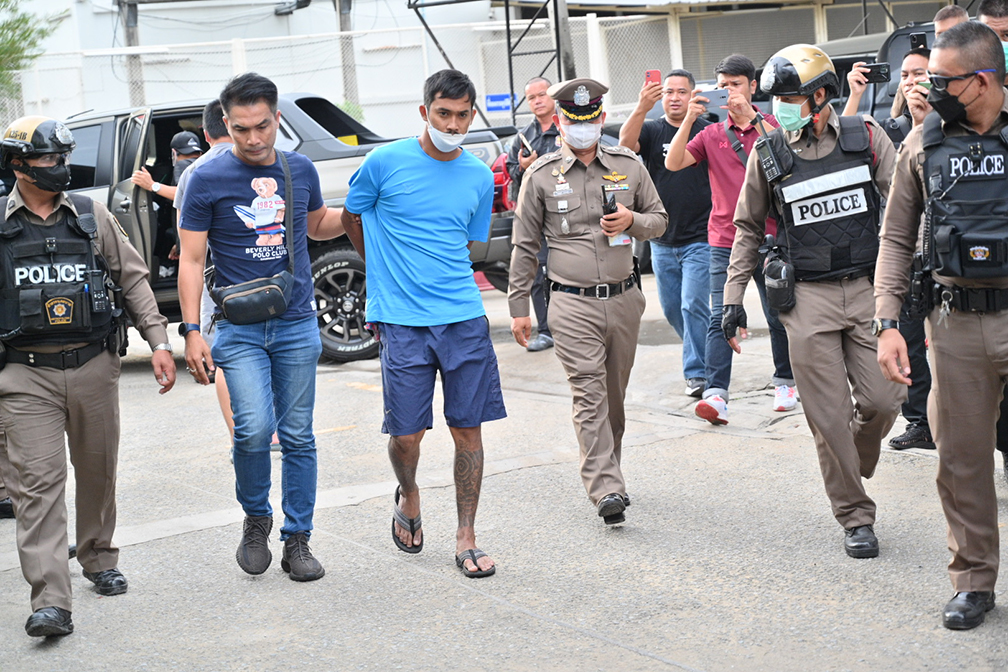 Later on the day, the police acquired a warrant from the Criminal Court to arrest Yutthana in Bangkok's Sutthisan district and bring him to the Bang Khen police station for questioning. The accused admitted to all allegations and stated that he had previously beaten the girl several times.
The police also learned that when the child was 7 years old, Mint went to Uthai Thani to ask her mother for permission to adopt her, telling her mother that she wanted to educate her. Mint and Yuttana, however, never legally adopted her. They further claimed that the girl refused to attend school.