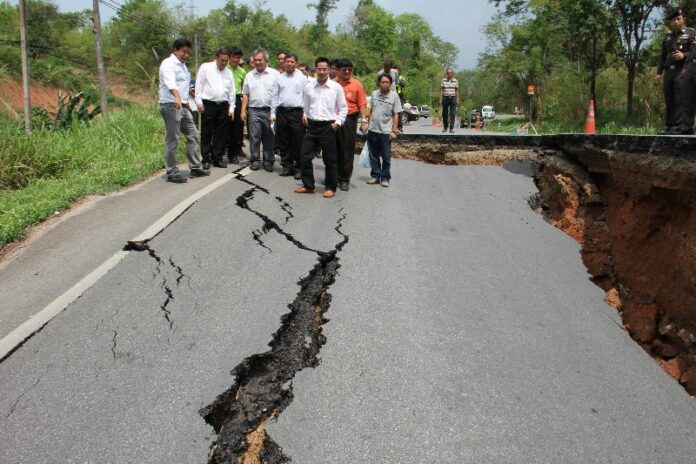 CHIANG RAI — A 6.0-magnitude earthquake struck Chiang Rai province yesterday evening, killing person and injuring several dozen, officials say.
Waves of aftershock, measuring 5.0-5.9 on the Richter scale, followed throughout the early morning today.
The quake is considered to be the strongest in living memory by many local residents, and its effect has caused severe damages to hundreds of buildings in the area, including several historic temples.