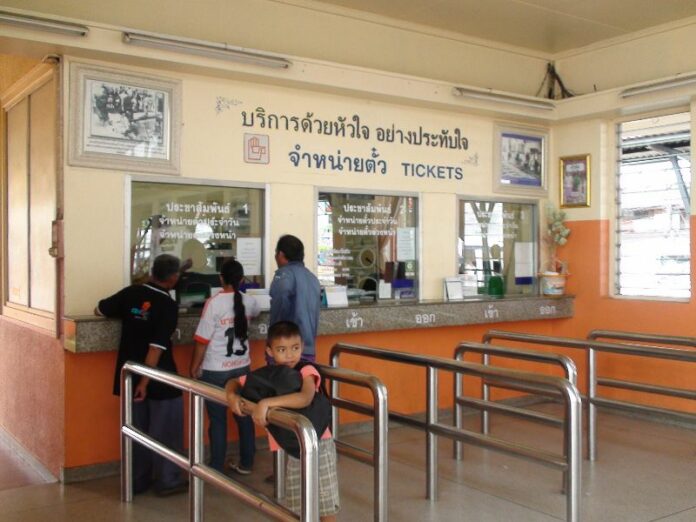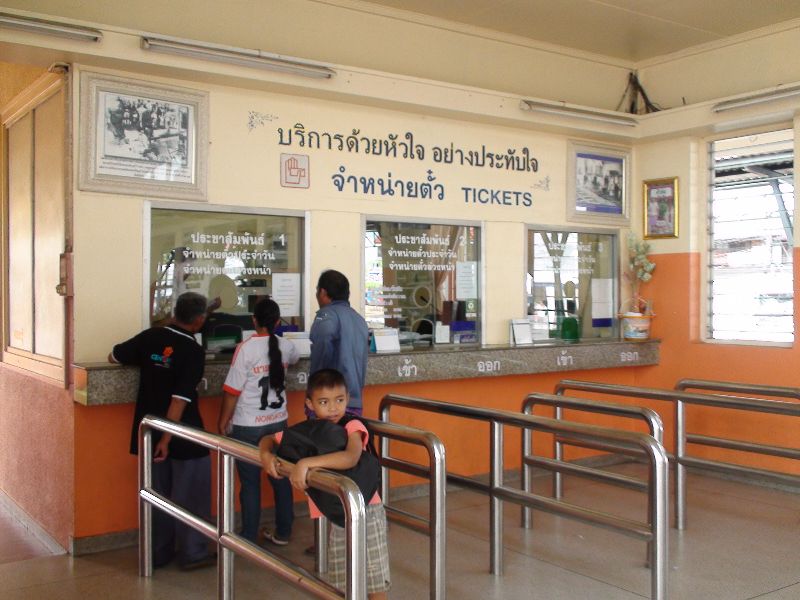 SI SAKET— The rape and murder of a 13-year-old girl aboard a night train last weekend has spurred many female passengers to travel on buses instead of taking overnight trains.
Female passengers at train stations and bus depots in the northeastern province told our correspondent they feel safer on buses because there are many people around them when they sleep, as opposed to individual bunk beds on sleeper trains.
This week, an employee of the State Railway of Thailand (SRT) confessed to sexually assaulting a 13-year-old girl in a sleeper car and throwing her body out of the moving train. Wanchai Saengkhao, 22, remains under police custody and has been charged with murder, sexual assault, theft, and drug abuse.
Other travelers have chosen to stick with trains but are taking new precautions.
Chim Sukphong, 44, said she and her daughters traveled from Bangkok to her hometown in Si Saket on a day train because they were afraid that they might be harmed if they traveled on the night train. She added that she deliberately booked the seats in the 3rd class section of the train to avoid the 1st class sleeping car.
"There are many passengers in the 3rd class. It assures me that no bad incidents will happen," Ms. Chim said, "I also want to suggest to the SRT that they should put double beds in the sleeping car, so that the passengers can sleep with their relatives or friends for their own safety."
Meanwhile, Chirasak Pongpira, an SRT official at Si Saket Train Station, said many passengers who booked the sleeping cars have requested the upper bunk bed, citing safety concerns.
"The SRT is now actively providing safety for passengers," Mr. Chirasak said, "We have placed police officers on the trains and on platforms to ensure the safety of our passengers."
For comments, or corrections to this article please contact: [email protected]
You can also find Khaosod English on Twitter and Facebook
http://twitter.com/KhaosodEnglish
http://www.facebook.com/KhaosodEnglish