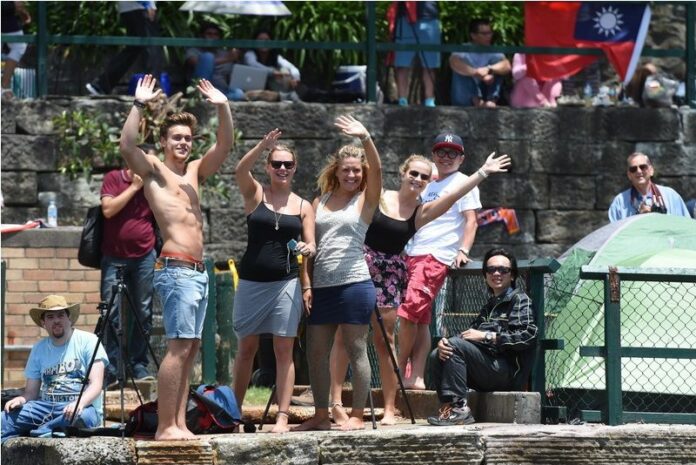 Sydney (dpa) – Sydney geared up for its annual New Year's Eve fireworks extravaganza Wednesday, with thousands of residents and tourists reserving their spots days beforehand.
Some expectant revellers said they had arrived as early as Monday to see in 2015 at Sydney Harbour at midnight (1300 GMT).
More than 1 million people are expected the watch the fireworks along the city's iconic bridge.
For the first time, partygoers at official sites in Sydney will not be able to bring their own drinks, broadcaster ABC reported, with alcohol only available from a quarter of the sites, and only from on-site vendors.
In Melbourne, celebrations for families are set to focus on fireworks at 9.30 pm (1030 GMT), with local authorities expecting up to half a million people.
While it may be the first globally recognized celebration, the Sydney fireworks come three hours after Samoa (1000 GMT) says goodbye to 2014, and two hours after New Zealand (1100 GMT), where poor weather is expected to dampen celebrations, if not the mood.
Forecasters are predicting rain across much of the country.
Younger New Zealanders and tourists tend to flock to the beaches and resorts, while major cities Wellington and Christchurch will see a mix of bands, movies and a countdown to fireworks at midnight.
In Auckland, four tons of sand and almost as much musical talent have been shipped into the central business district for a "beach" party, where – like most other venues – a total liquor ban is in effect.
Across Japan, recession is expected to make more people than usual flock to shrines and temples to pray for happiness and prosperity during the first three days of the New Year.
As per tradition, temple bells are set to chime around midnight (1700 GMT).
The fall in the value of the yen is also expected to change travel habits this holiday.
The number of travellers through the Narita International Airport over the holiday period was expected to drop 4 per cent from a year earlier to about 1.24 million.
For comments, or corrections to this article please contact: [email protected]