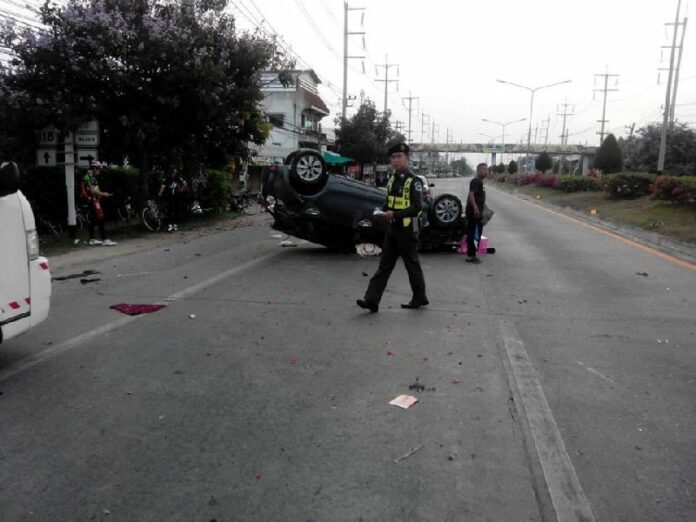 CHIANG MAI — A 23-year-old woman who had been drinking alcohol crashed her car into a group of cyclists in Chiang Mai province this morning and killed three people, police say.
According to police, the incident took place at around 5.50 am on Chiang Mai – Chiang Rai Road.
Police identified the deceased as Chairat Yonglan, 65, Saman Kantha, 65, and Pongthep Kamkaew, 40. Three other people were also injured in the crash, including the car driver.
A police officer said the cyclists were biking along the road as a part of their weekly morning exercise when Phatchuda Chairuean lost control of her car and crashed into the group.
The officer said Phatchuda was intoxicated at the time. It is unclear whether she has been charged with any crime, as she has been sent to hospital.
Drunk-driving is a major cause of traffic accidents in Thailand. During the seven-day Thai New Year festival in April known as Songkran, drunk drivers were responsible for more than 1,000 road accidents, according to statistics compiled by the Thai authorities.
CORRECTION: Phatchuda Chairuean is 23 years old, not 24 as the original article stated.