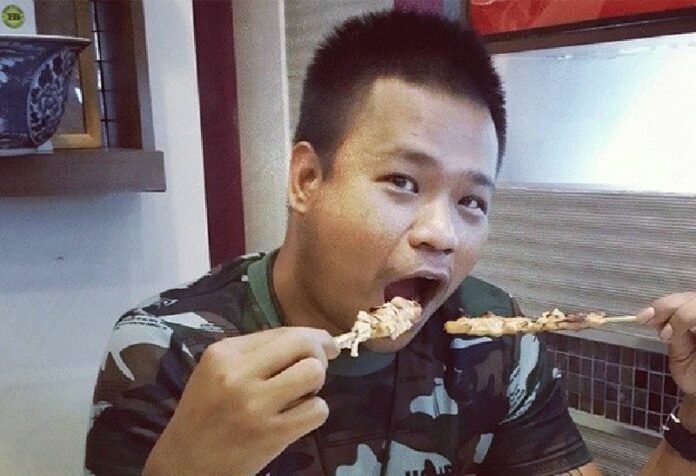 BANGKOK — The Thai worker facing deportation from the Philippines for posting racially offensive remarks online has agreed to leave the country voluntarily, a Thai official said.
Sek Wannamethee, a spokesperson of the Thai Ministry of Foreign Affairs, said the Thai worker, Kosin Prasertsri, has reported himself to Philippine authorities and is being held at a detention facility, awaiting his departure to Thailand.
"He has expressed his wish to leave the Philippines voluntarily," Sek said. He did not say when Kosin, 32, is expected to arrive in Thailand.
Last week the Philippine Bureau of Immigration announced plans to deport Kosin on a charge of "undesirability" for disparaging remarks he wrote about Filipinos on his Facebook account.
According to screenshots from Kosin's Facebook – which has now been changed to a private setting – Kosin referred to Filipinos as "pignoys," "stupid creatures," "low-class slum slaves," and a "useless race." He also reportedly asserted that Filipinos were best suited for work as "maids and toilet lickers."
Speaking to reporters yesterday, Sek said the Thai government is aware that "such an incident is very sensitive for the people of the Philippines."
He said the Thai Embassy in Manila is providing assistance to Kosin.
"We have informed the Bureau of Immigration to process Kosin's departure to Thailand in due time, and to provide extra security for him," Sek said.