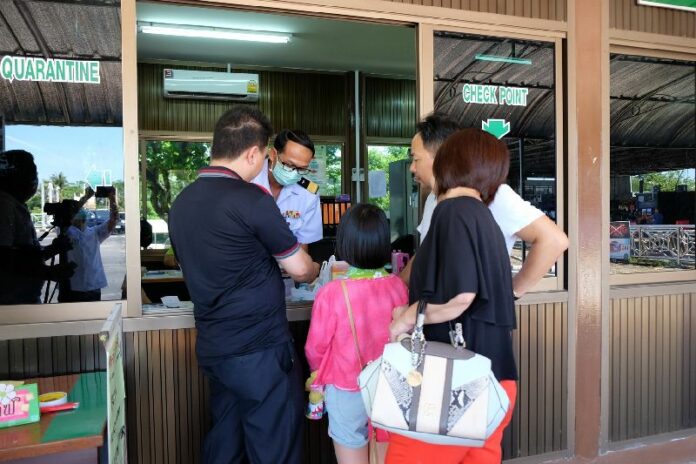 BANGKOK — An elderly man from Oman is the first person in Thailand to be infected with Middle East Respiratory Syndrome (MERS), health officials said today.
The 75-year-old patient arrived in Thailand on 15 June seeking treatment for heart disease at a private hospital in Bangkok, said Minister of Public Health Rachata Rachatanawin.
According to Rachata, doctors at the hospital noticed his condition was worsening, and sent him to another medical institute where doctors discovered that he had been infected with MERS, a deadly respiratory disease.
A total of 59 people in Thailand are currently being monitored for possible infection of the virus, either at hospitals or at their homes, said Ratacha. The Minister also asked the public not to panic.
"This patient traveled from abroad, and our country has swiftly detected his ailment and is exercising caution," he said. "Cooperation among the people will enable our country to contain this disease."
The announcement came several hours after officials at the Ministry of Public Health dismissed a rumor on social media that three patients had tested positive for MERS virus.
The Thai government also officially recognized MERS as one of the 22 "dangerous communicable diseases" that infected citizens are required to report to the authorities.
Other diseases in the list, which has been compiled by the Ministry of Public Health since 2004, include Ebola, yellow fever, and tuberculosis, among others.
Health officials are now authorized to quarantine individuals to prevent the spread of the disease. Failure to adhere to the quarantine carries a maximum penalty of 2,000 baht fine.
The vast majority of MERS infections have been in Saudi Arabia, but at least 23 people have died in South Korea after outbreak last month.
No vaccine or specific treatment is currently available for the virus.