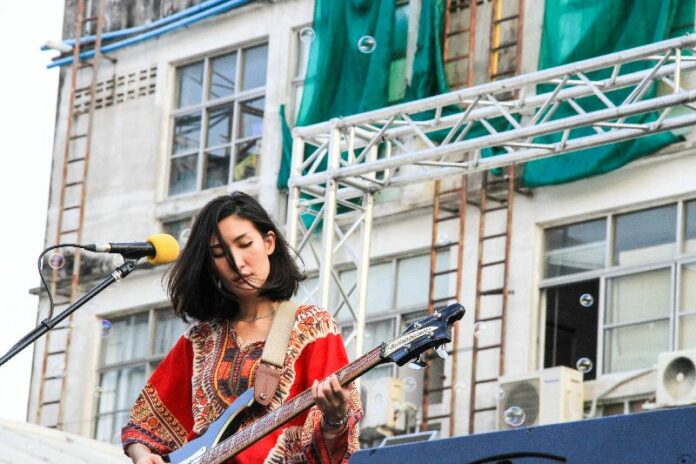 BANGKOK — The Bukruk Urban Arts Festival opened with a daylong music festival Saturday at The Jam Factory in Bangkok.
Ten hours of music, from French trip-hop and electropical Belgian-japanese duo to rocking mo lam from Paradise Bangkok, played out on two stages to kick off nine days of street art in the capital city.
Bukruk is a rare opportunity to watch some of the world's best street artists create murals here in Bangkok. Check out our list of must-sees and pro-tips for making the most of the festival.

Alek et les Japonaises, Belgium
Yellow Fang, Thailand
Side Effect, Myanmar
DCNXTR, Thailand
DCNXTR, Thailand
Paradise Bangkok, Thailand
La Fine Equipe, France
La Fine Equipe, France

Related stories:
What, When, Where: Guide to Enjoying the Bukruk Urban Arts Festival
9 Things You Must See at Bukruk
Bukruk Fest Moves Opening Day to Jam Factory
Bangkok the Canvas for Urban Art to Shine for 10 Days of 'Bukruk II'
To reach us about this article or another matter, please contact us by e-mail at: [email protected].