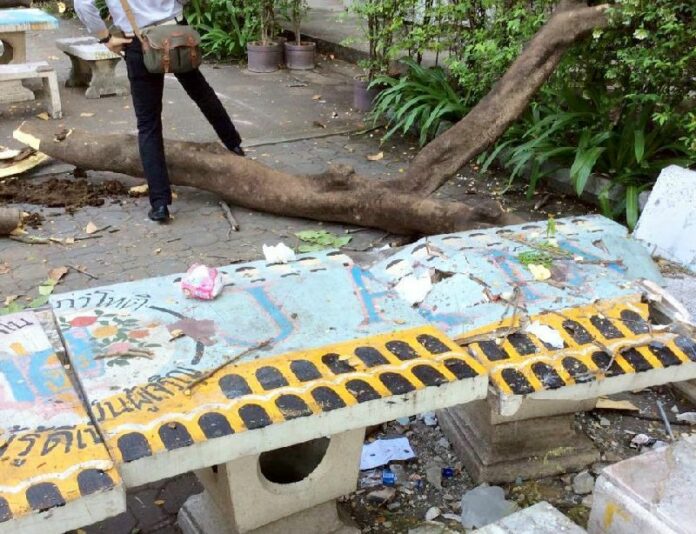 BANGKOK — Seven students at Chulalongkorn University were injured yesterday afternoon when a large tree fell on the campus of Chulalongkorn University.
Seven freshmen students were reportedly reading on benches under the tree near the Engineering Faculty's building when the tree snapped in half and fell onto them. Three were seriously injured.
Natthapat Assawasuraroek, one of the injured students who was suffering head pain, said that he and his friends were there when the tree fell. Fortunately the tree trunk fell in another direction and missed them, Natthapat said, while its branches fell onto his group.
All seven students were hospitalized for treatment.
Termites were blamed for causing the tree to topple, according to Thanit Thongtong, vice rector of student affairs, in a report on the university's radio station Thursday morning. He said the termite damage was not apparent before the accident.
All students will be compensated under the university's insurance, he added.
Workers were cutting the tree up with chainsaws on Thursday while other large trees on campus were checked to prevent such incidents occurring again in the future.

Photo: Grean Suan Kularb / Facebook