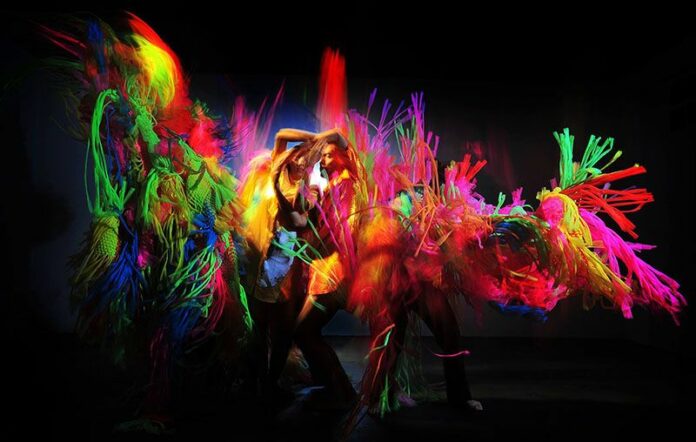 BANGKOK — Rare is the chance to learn from an internationally recognized master of dance and rarer still that it would be free, but that's what will happen this weekend at the capital city's Bangkok Art and Culture Centre.
Leading a limited group of participants through the motions of his most recent production "Dance With Death," Pichet Klunchun and his dance troupe will host three hour-long sessions starting at 6pm on Friday.
It's a fair trade for Pichet, who is trying to raise funds to bring "Dancing With Death," a production inspired by Loei's Ghost Festival (Phi Ta Khon), to Thailand for the first time (It debuted in February in Japan).


'Dancing With Death' fundraiser at Meefund
Pichet said participants will learn "a new form of dance movement. It is the technique that I invented especially for this performance. The technique is a circle with multiple exits."
After Saturday's workshop at about 7pm, Pichet will host a discussion about the process of bringing the the show to the home stage.
Those interested in the free workshop are expected to have basic dancing skills. To register, send your full name and contact number to the Pichet Klunchun Dance Co. on Facebook.
"Dancing with Death" was inspired by the Phi Ta Khon Festival celebrated in Loei province each year, in which locals dress as spirits in colorful handmade masks and costumes.
For his performance, Pichet combines folk expression with improvisation and his own signature blend of classic and contemporary to create something new and alive.
His company is raising money to stage the show on crowdfunding site Meefund. The campaign has until April 28 to meet its goal.
"Dancing with Death" debuted in February in Japan. In May the performance will move to Singapore, then Malaysia and Australia. It has yet to be performed in Thailand.


Pichet Klunchun and friends perform in a politically charged tribute to Sulak Sivaraksa on March 26 at BACC

Image from the 2010 Phi Ta Khon or 'Ghost Festival' which takes place in Loei's Dan Sai district around June of every year. Photo: Matichon

Related stories:
Two Greats Take Thailand's Power Struggle to the Stage in Dance
Pichet Klunchun's 'Dancing With Death' Comes to Life
Chayanit Itthipongmaetee can be reached at[email protected] and @chayaniti92.
Follow Khaosod English on Facebook and Twitter for news, politics and more from Thailand. To reach Khaosod English about this article or another matter, please contact us by e-mail at [email protected].