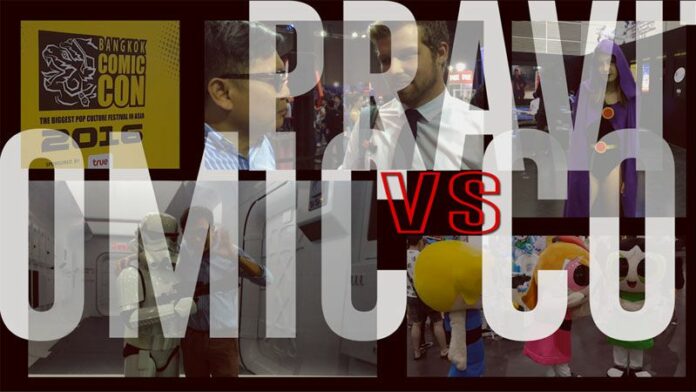 BANGKOK — Last week we dispatched political correspondent Pravit Rojanaphruk, a stranger to geek culture, to the Bangkok Comic Con for a proper education on the important things in life.
Such as cosplay, expanded universes and LARPing.
Pravit joined the legions of otaku in the kingdom's biggest celebration of geek culture's ascension to the pop mainstream. We even streamed it live over Facebook.
With the help of some Game of Thrones superfans, Pravit – who writes about politics yet has never watched a single episode – learned about a world both fantastic yet familiar.

Related stories:
Broadcasting Live From Bangkok Comic Con!