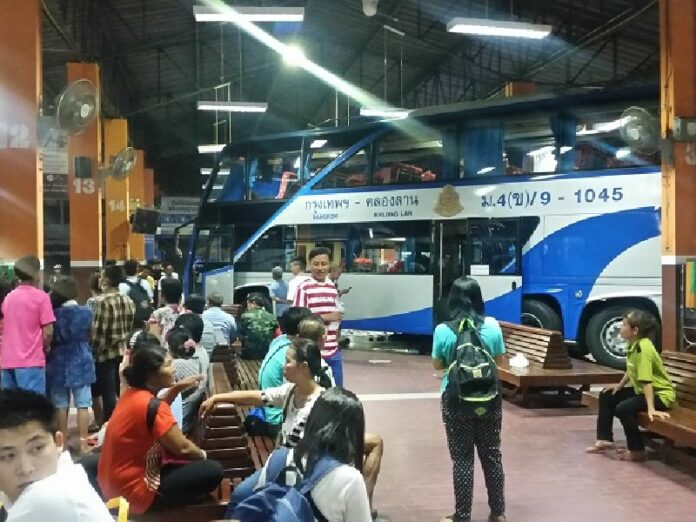 BANGKOK — Long-haul buses were involved in 104 accidents last year, which left 82 people dead and 1,528 injured. Those ubiquitous silver and white passenger vans? Ninety-eight accidents killed 104 people and injured 847, according to the Thailand Development Research Institute.
To provide passengers information about the safety records of both public and private operators, transportation officials formally announced today they will launch a website with accident data to help people make informed public transportation decisions.
While transportation safety remains an ongoing issue nationwide, the Transport Ministry proposed creating a website that would provide basic information about bus and van operators including fares, fleet information and accident records.
"Therefore people can see the safety information of each operator before deciding to book tickets," Omsin Chiwaphruek, deputy transportation minister, said in a Friday press briefing.
Omsin also added that double-decker buses will no longer be permitted to operate in the future for safety reasons. He did not give a specific time frame.
The Department of Land Transport was tasked with considering what information could be made public for the benefit of passengers.
Related stories:
Train Smashes into Koh Samet-Bound Bus, 3 Dead
Panic in Lampang as Bus Drives Into Waiting Crowd (Video)
2 Die When Van Slams Into Truck on Bhumibol 1 Bridge
Krabi Van Driver Suspended for Punching Foreigner (Video)