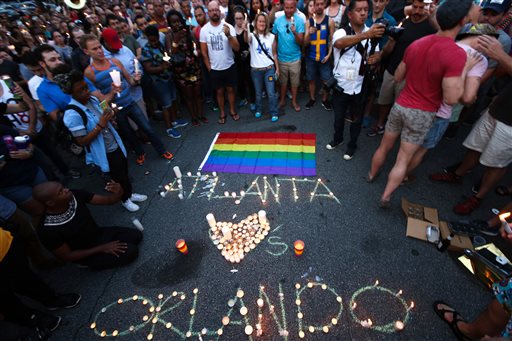 BANGKOK — The public is invited to gather this evening in front of the U.S. Embassy to honor the victims of the Orlando, Florida, massacre in which at least 50 people were killed at a gay club Sunday.
LGBT activist Paisarn Likhitpreechakul said the mourning event Pray for Orlando, which will start at 6pm today at the U.S. Embassy on Wireless Road, was not meant to be an LGBT event but a human event.
"We're not hosting this under any organization," Paisarn said by phone Monday afternoon. "We only do this as human beings. We shall show our support with flowers and candles."
The deadliest mass shooting in American history happened early Sunday morning at "Pulse," a gay nightclub in Orlando, Florida. At least 50 people were killed and 53 injured.
Related stories:
50 Feared Killed in Florida Gay Club, Massacre an 'Act of Terror'